In­smed shares soar as PhI­II lung dis­ease study proves pos­i­tive, point­ing to quick FDA pitch
Shares of In­smed $IN­SM rock­et­ed up 133% in pre­mar­ket trad­ing on Tues­day af­ter the biotech re­port­ed that its Phase III study had hit the pri­ma­ry end­point it be­lieves will per­suade the FDA to hand over a break­through ap­proval. The da­ta on ef­fec­tive­ness in im­prov­ing pa­tients' abil­i­ty to walk, though, is lack­ing and could cloud the up­com­ing shot at an OK.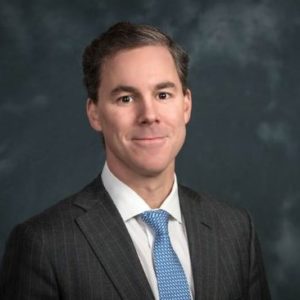 Will Lewis
Re­searchers in the study say that the in­haled drug Arikayce — now re­ferred to as ALIS — added to stan­dard of care elim­i­nat­ed ev­i­dence of a lung in­fec­tion known as Non­tu­ber­cu­lous My­cobac­te­r­i­al (NTM) dis­ease in 29% of pa­tients, com­pared to on­ly 9% in the stan­dard of care group.
That was a clear hit with in­vestors this morn­ing.
There was no dif­fer­ence be­tween the drug and con­trol groups in 6-minute walk test re­sults, though, a key mea­sure of ef­fi­ca­cy. But if you mixed in all the pa­tients from both arms that "achieved cul­ture con­ver­sion," then that group did achieve a faster 6-minute test re­sult. That, how­ev­er, is not the kind of clear drug ef­fi­ca­cy the biotech was hop­ing for.
Still, in­ves­ti­ga­tors note that it's the elim­i­na­tion of NTM that's the key goal here, and they be­lieve the da­ta point to an ac­cel­er­at­ed ap­proval. The FDA, though, will have to de­cide if the agency agrees with that hope­ful as­sess­ment.
The drug arm al­so ex­pe­ri­enced a slight­ly high­er rate of ad­verse events — 20.2% ver­sus 17.9%. That didn't es­cape the at­ten­tion of Leerink's Joseph Schwartz, who still saw more to cel­e­brate than fear in the da­ta. His note:
ALIS led to low­er in­ci­dence of pt. death (2.7% ALIS vs. 4.5% GBT alone) in ad­di­tion to car­diac dis­or­ders (0.4% ALIS vs. 4.5% GBT alone). Al­though p-val­ues were not pro­vid­ed for these in­ci­dents, the ab­solute im­prove­ments are like­ly to sup­port ALIS ef­fi­ca­cy in con­junc­tion with the pri­ma­ry end­point of cul­ture con­ver­sion. That said, we do see a gen­er­al­ly high SAE (20.2% ALIS vs. 17.9% GBT alone), and in­fec­tions and in­fes­ta­tions (9% ALIS vs. 5.4% GBT alone) marked by high­er pneu­mo­nia in­fec­tions (3.6% ALIS vs. 1.8%). Since mgmt. had in­clud­ed geno­typ­ing in their pro­to­col, we should have more in­sight on the fre­quen­cy of re-in­fec­tions among pts. in the CON­VERT study.
This pro­gram ran in­to some se­ri­ous is­sues with in­vestors back in 2014, when In­smed dis­ap­point­ed its most en­thu­si­as­tic back­ers who thought they would shoot for a quick OK at the time. Plans for the Phase III set that time­line back by sev­er­al years. But the com­pa­ny be­lieves it was worth it.
"We con­sid­er these com­pelling top-line da­ta to be a re­mark­able ac­com­plish­ment in a rare dis­ease state with no cur­rent­ly ap­proved ther­a­pies," said Will Lewis, In­smed's chief ex­ec­u­tive. "We are par­tic­u­lar­ly en­cour­aged by the con­sis­ten­cy of these da­ta when com­pared with our Phase 2 study re­sults, and look for­ward to ad­di­tion­al da­ta as the CON­VERT study con­tin­ues over the next two years."