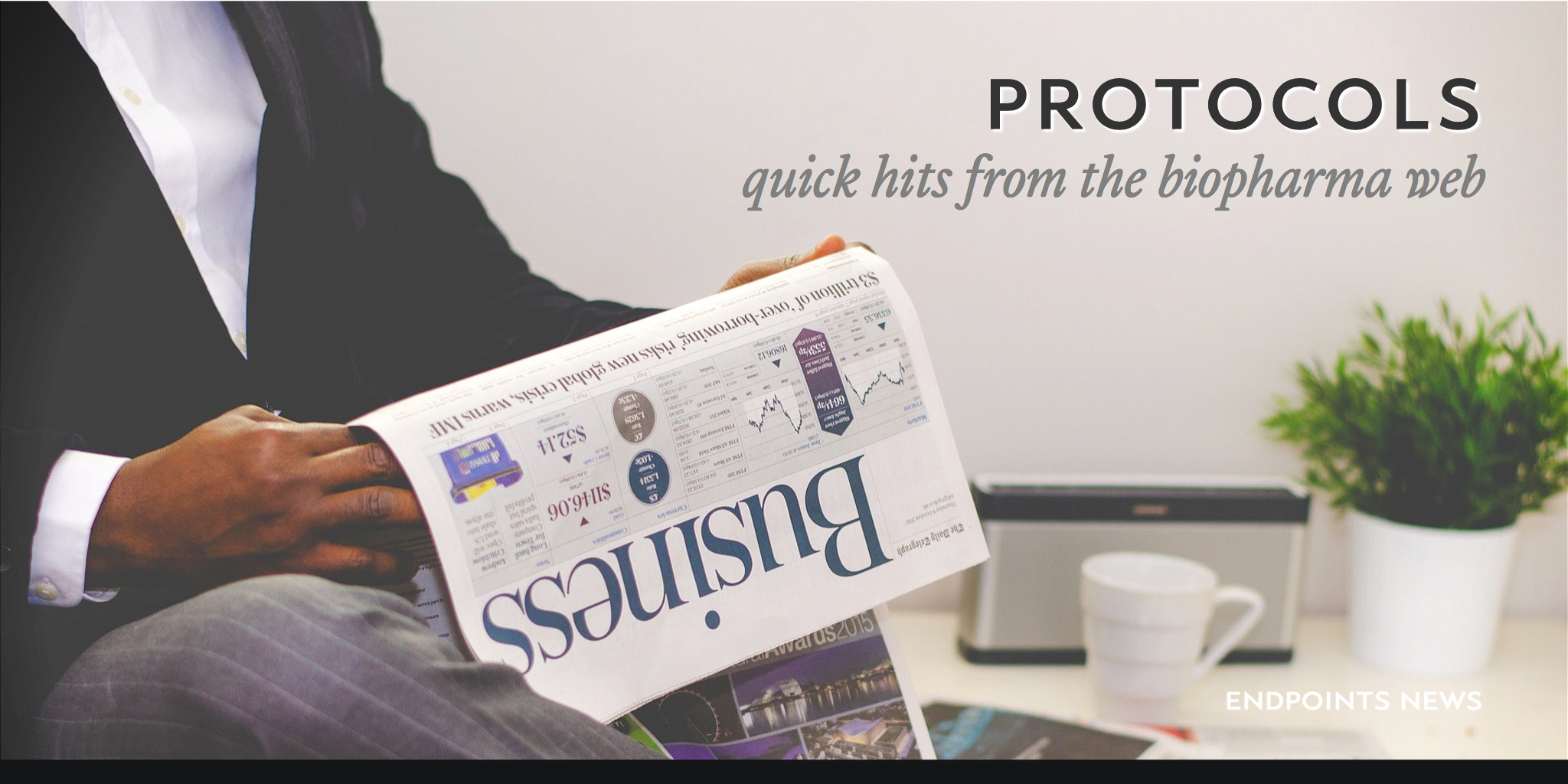 In­sys pro­motes CFO to the helm as Saeed Mo­ta­hari hits the ex­it; Gele­sis gets OK to mar­ket weight loss treat­ment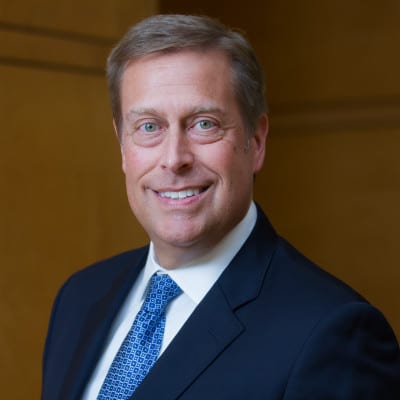 An­drew Long
→ Saeed Mo­ta­hari is leav­ing In­sys Ther­a­peu­tics on the sec­ond an­niver­sary of his ap­point­ment as CEO. The Pur­due Phar­ma vet is suc­ceed­ed by his CFO, An­drew Long, who is step­ping up as the com­pa­ny strug­gles to stay afloat. A month ago, In­sys re­vealed that the strate­gic coun­sel it hired raised "sub­stan­tial doubt" about its abil­i­ty to con­tin­ue as a go­ing con­cern due to loss­es and un­cer­tain­ty as to whether it can gen­er­ate enough cash for its le­gal fees and set­tle­ments. Its for­mer ex­ec­u­tives are em­broiled in court for al­leged­ly brib­ing doc­tors to pre­scribe its po­tent, ad­dic­tive fen­tanyl spray Sub­sys off-la­bel. Mean­while, the drug­mak­er's bil­lion­aire founder and for­mer chief John Kapoor is on tri­al for rack­e­teer­ing and con­spir­a­cy as­so­ci­at­ed with Sub­sys sales. In con­junc­tion with Long's as­cent to the top, An­drece Hous­ley, the cur­rent cor­po­rate con­troller, will move up to fill its pre­vi­ous role. And In­sys has pro­mot­ed Venkat Goskon­da to CSO, over­see­ing what re­mains of the com­pa­ny's R&D and man­u­fac­tur­ing ac­tiv­i­ties.
→ Gen­Script — the less­er known par­ent com­pa­ny of CAR-T dark horse Leg­end Biotech — has be­gun con­struc­tion of a com­mer­cial man­u­fac­tur­ing cen­ter spe­cial­iz­ing in plas­mids and virus­es man­u­fac­tur­ing. The Hong Kong-list­ed CRO ex­pects to build Chi­na's first and largest hub for R&D of cell and gene ther­a­pies as well as an­ti­bod­ies, with ca­pac­i­ty for late-stage de­vel­op­ment and com­mer­cial pro­duc­tion. Lo­cat­ed in Zhen­jiang, the new 133,000-square-me­ter fa­cil­i­ty com­ple­ments a US site set to be­come op­er­a­tional soon.
→ The FDA has cleared a hy­dro­gel cap­sule de­vel­oped by PureTech af­fil­i­ate Gele­sis for mar­ket­ing as a pre­scrip­tion aid in weight man­age­ment. Made by cross-link­ing cel­lu­lose and cit­ric acid, Plen­i­ty is de­signed to swell up in the stom­ach so that peo­ple feel fuller be­fore meals and eat less. While it hit a goal of help­ing over­weight sub­jects lose at least 5% of their body weight, the piv­otal study failed on a co-pri­ma­ry on mean dif­fer­ence be­tween treat­ment and place­bo, but the low risk of tak­ing the prod­uct like­ly con­vinced reg­u­la­tors to give their green light.
→ Months af­ter re­port­ing pos­i­tive mid-stage de­pres­sion da­ta for its lead ex­per­i­men­tal pill, AXS-05, Ax­some $AXSM on Mon­day post­ed Phase II re­sults that showed the drug — a com­bi­na­tion of dex­tromethor­phan (DM) and bupro­pi­on (BUP) — met the main goal as a smok­ing ces­sa­tion treat­ment. The da­ta "could add in­cre­men­tal up­side to the stock be­cause we don't think that the Street has fac­tored smok­ing ces­sa­tion in­to its mod­els…the BUP com­para­tor arm in this Phase II falls with­in the ef­fi­ca­cy range of what has been used in reg­is­tra­tional tri­als for (GSK's) Zy­ban, the BUP monother­a­py that is cur­rent­ly ap­proved for smok­ing ces­sa­tion," SVB Leerink's Marc Good­man wrote in a note.
→ CNS-fo­cused EIP Phar­ma is bet­ting big on its lead ex­per­i­men­tal drug ne­flamapi­mod. The drug — which in­hibits the en­zyme p38 al­pha — is be­ing eval­u­at­ed in an on­go­ing proof-of-con­cept tri­al in pa­tients with ear­ly Alzheimer's dis­ease, which is ex­pect­ed to read­out this fall. In the mean­time, the com­pa­ny has raised $11.2 mil­lion to ex­plore the use of the drug in de­men­tia with Lewy bod­ies and for the cog­ni­tive deficits in Hunt­ing­ton's dis­ease — Phase II stud­ies for these new in­di­ca­tions are ex­pect­ed to com­mence in the sec­ond quar­ter.