In­ven­ti­va rais­es $44M as it preps for a PhI­II NASH pro­gram, up­com­ing IIb read­out
French biotech In­ven­ti­va has raised about $44 mil­lion dol­lars from a group of ven­ture back­ers lured by the po­ten­tial of an up­com­ing late-stage ef­fort on NASH. And one of those back­ers, Paris-based Sofinno­va Part­ners, is fund­ing the com­pa­ny out of a brand new crossover fund that launched about a week ago with $340 mil­lion.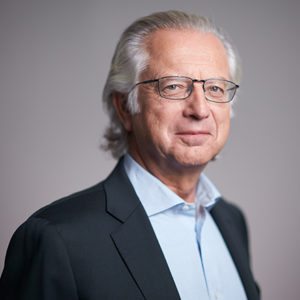 Jacques Theuril­lat
The biotech's pipeline is topped by lan­i­fi­bra­nor (IVA337), de­signed to spur three PPAR (per­ox­i­some pro­lif­er­a­tor-ac­ti­vat­ed re­cep­tor) iso­forms — α, δ and γ — in fight­ing NASH. It's al­so be­ing ad­vanced for sys­temic scle­ro­sis, a rare dis­ease which trig­gers pro­gres­sive or­gan fail­ure.
In­ci­dence of NASH has been grow­ing at an epi­dem­ic rate around the globe, rais­ing the dis­ease as a ma­jor mar­ket op­por­tu­ni­ty for top play­ers like Gilead and In­ter­cept. In­ven­ti­va is one of a host of biotechs which hopes to find a piece of the ac­tion for them­selves. The biotech plans to re­lease its Phase IIb da­ta next year.
The biotech plans to spend €16 mil­lion of the new raise on Phase III prep work on the lead drug, €12 mil­lion for their drug odi­par­cil — which it is pitch­ing as po­ten­tial­ly the first oral­ly avail­able sub­strate re­duc­tion ther­a­py for MPS VI pa­tients — and an­oth­er €3.5 mil­lion on dis­cov­ery ef­forts. The rest goes for cor­po­rate over­head.
Sofinno­va Crossover I has tak­en €10 mil­lion of the round, join­ing BVF Part­ners and No­vo. Sofinno­va an­nounced a few days ago that it had gath­ered the crossover fund to fo­cus on a group of about 15 late-stage com­pa­nies.
"In­ven­ti­va has the po­ten­tial to be­come a glob­al leader in NASH, sys­temic scle­ro­sis and MPS, dis­eases with sig­nif­i­cant un­met need," said Sofinno­va's Jacques Theuril­lat. "In ad­di­tion, In­ven­ti­va is an ex­cel­lent fit with Sofinno­va's strat­e­gy of in­vest­ing in in­no­v­a­tive prod­ucts and ex­pe­ri­enced man­age­ment."