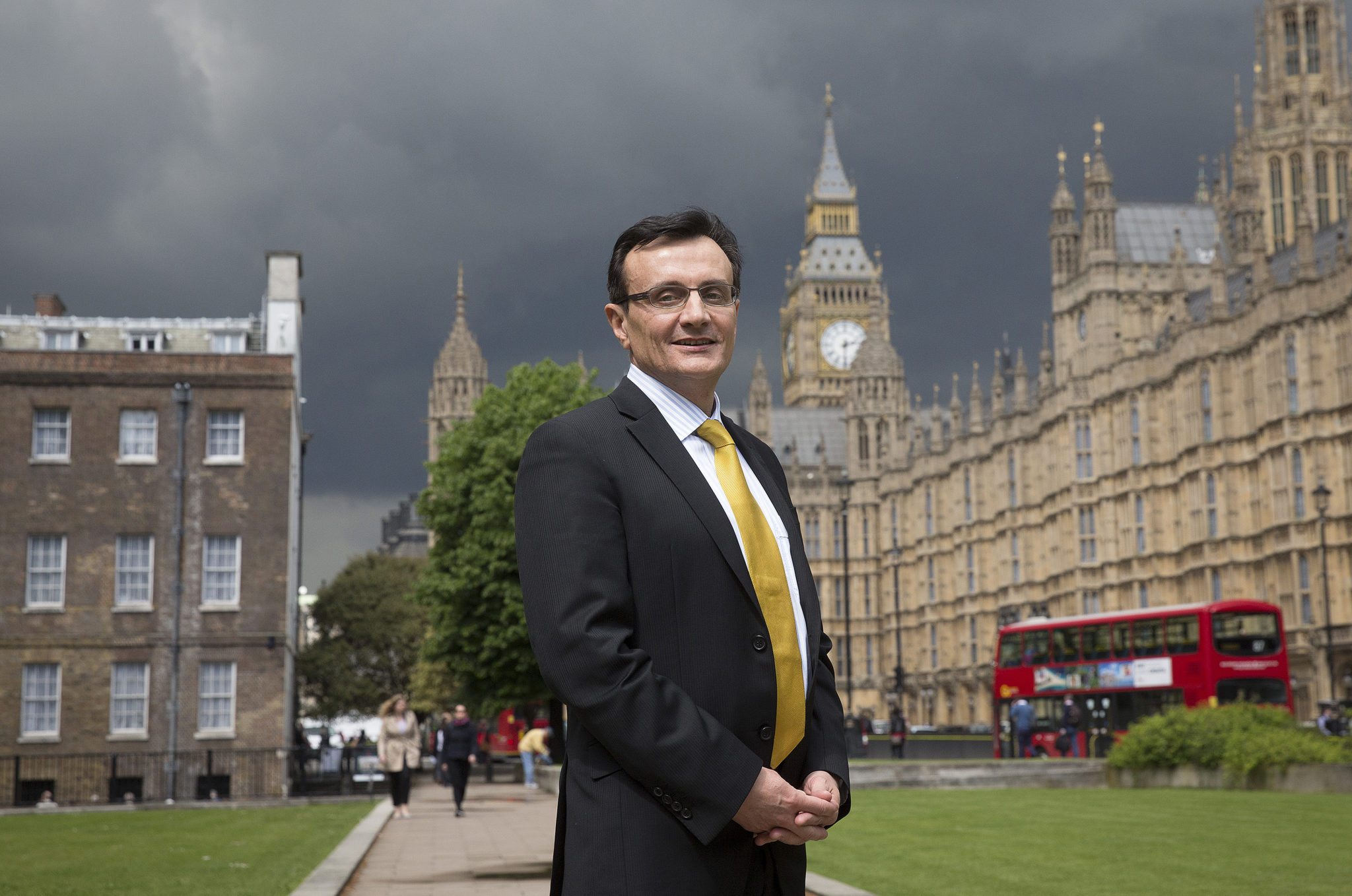 In­vestors — and As­traZeneca CEO Pas­cal So­ri­ot — are get­ting a tad ner­vous as MYS­TIC da­ta loom
As­traZeneca is get­ting close to see­ing how the dice stop rolling on its all-im­por­tant MYS­TIC tri­al, and the CEO and a whole lot of in­vestors are clear­ly start­ing to fret over the bot­tom line.
Reuters is re­port­ing this week that in­vestors have be­gun to take de­fen­sive po­si­tions on the stock in the op­tions mar­ket. And some are wor­ried that they re­al­ly won't know what As­traZeneca's po­si­tion in the lung can­cer mar­ket will be un­til they see all the hard da­ta from Phase III.
What is cer­tain, though, is that the mar­ket sees this as a ma­jor turn­ing point for the phar­ma gi­ant, which has put a spot­light on the PD-L1/CT­LA-4 com­bo of Imfinzi (dur­val­um­ab) and treme­li­mum­ab as its shot at im­muno-on­col­o­gy glo­ry. And that's how As­traZeneca want­ed it, at least at the be­gin­ning of this year. This tri­al, af­ter all, rep­re­sents their be­lief that the right com­bo can pole vault them in­to a mar­ket lead­ing po­si­tion in the field, even though it was fifth to mar­ket.
So CEO Pas­cal So­ri­ot must be hap­py that the mo­ment of truth is about to ar­rive.
Or not.
"What peo­ple miss is every­thing else we've got," So­ri­ot told The Fi­nan­cial Times ear­li­er this month in an ar­ti­cle that fo­cused square­ly on the much an­tic­i­pat­ed MYS­TIC da­ta, due right around … now.
"What I'm hop­ing is that when we're on the oth­er side of MYS­TIC, peo­ple will start look­ing at the rest."
That would be true if the tri­al is pos­i­tive and As­traZeneca can cap­i­tal­ize on it, con­tin­u­ing its re­cent roll in the field and blunt­ing Mer­ck's blitzkrieg in im­muno-on­col­o­gy with the ap­proval of a front­line com­bi­na­tion of Keytru­da and chemo. If the study fails, though, As­traZeneca in­vestors will un­hap­pi­ly re­call So­ri­ot's in­sis­tence that the com­pa­ny can boost sales to $45 bil­lion by 2023 – a claim made when Pfiz­er came knock­ing with its buy­out of­fer.
Last year, As­traZeneca earned $23 bil­lion, mak­ing Imfinzi and MYS­TIC cen­tral to its mis­sion to get out of the trough. The mar­ket play­ers are look­ing for a big swing up or down, once they get a han­dle on the re­sults.
And down – es­pe­cial­ly if it wipes out the phar­ma gi­ant's sub­stan­tial gains – is not where As­traZeneca wants to be in the mid­dle of what it's billing as a tran­si­tion year.
---
Im­age: Pas­cal So­ri­ot pos­es for a pho­to­graph out­side the Hous­es of Com­mons / Bloomberg, Get­ty