In­vestors pony up $476M for the lat­est round of biotech IPOs to hit the Street
Three biotechs — and a genome se­quenc­ing play­er — have caught the lat­est tide to the Gold Coast of IPOs, round­ing out the first half of 2019 with 23 new drug de­vel­op­ers mak­ing it on Nas­daq.
Most of these com­pa­nies filed their IPOs al­most si­mul­ta­ne­ous­ly, though we're still wait­ing on word of fel­low class­mate Bridge­Bio's pric­ing af­ter CEO Neil Ku­mar set the terms at $14 to $16 a share on Mon­day in search of a $240 mil­lion (or so) wind­fall. If he's suc­cess­ful, that would take the one-week haul past the $700 mil­lion mark, a fresh sign that in­vestors' en­thu­si­asm for new­ly coined pub­lic biotechs hasn't cooled.
There was al­so one hitch in the roll­out of new IPOs, though. We hear that Vivek Ra­maswamy's Der­ma­vant has de­cid­ed to post­pone its $100 mil­lion IPO quest for now.
Here's what you need to know about each of the new­ly pub­lic biotechs to hit the Street:
Akero: $92 mil­lion will go to NASH R&D
Akero has reaped an up­sized $92 mil­lion wind­fall on the promise of its NASH can­di­date, which has just en­tered Phase IIa test­ing. The com­pa­ny, which re­lo­cat­ed to San Fran­cis­co right as it ap­point­ed Gilead vet An­drew Cheng as CEO, priced 5.75 mil­lion shares at $16, the high end of its range.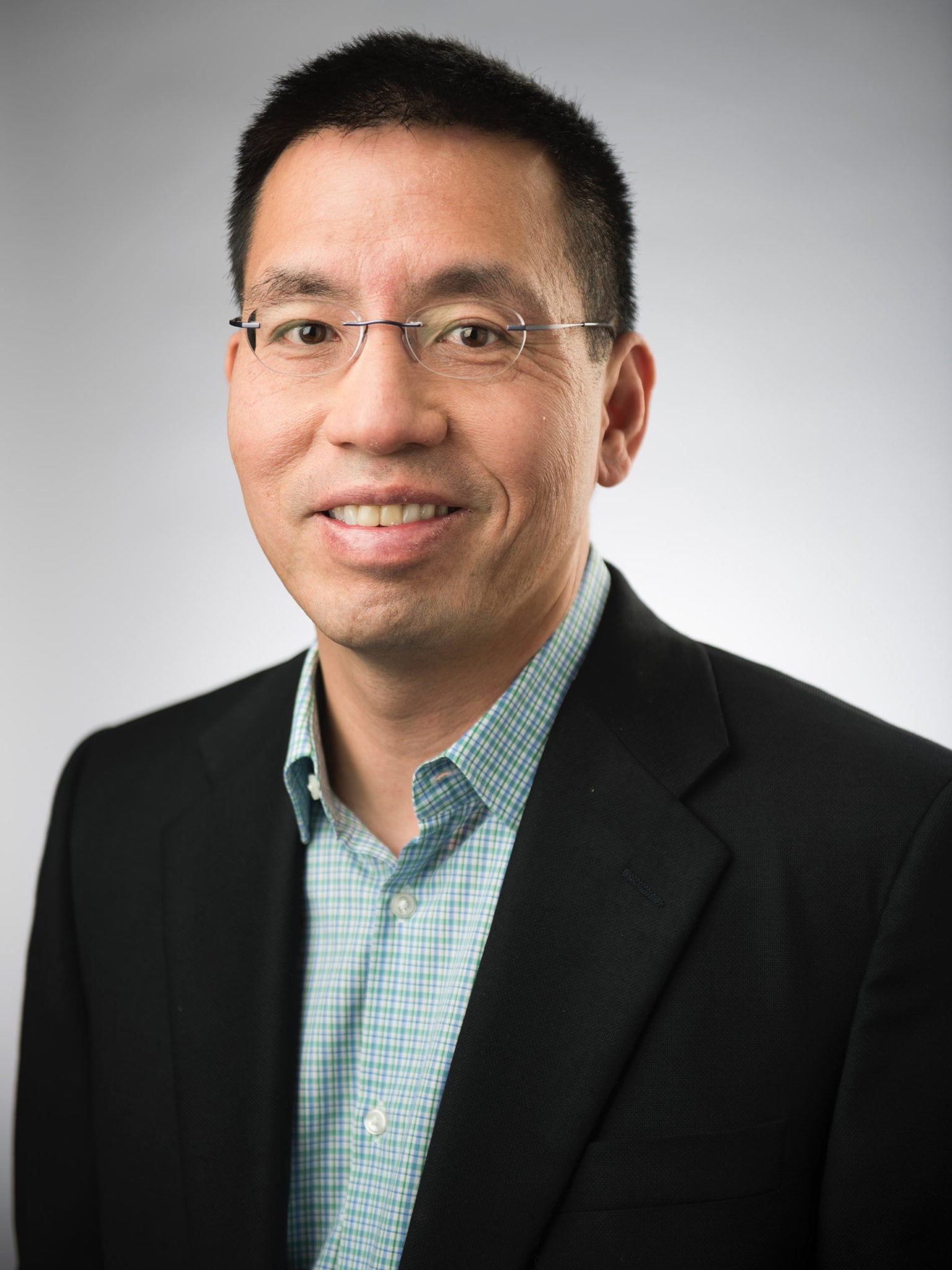 An­drew Cheng Akero
The pro­ceeds will go to­ward the tri­al as well as man­u­fac­tur­ing and oth­er ef­forts to beef up the clin­i­cal pipeline of NASH and oth­er meta­bol­ic drugs.
AKR-001 is a long-act­ing ana­log of FGF21, a meta­bol­ic hor­mone that CSO Tim Rolph has been work­ing with for the past 8 years when he was still lead­ing re­search for Pfiz­er. This par­tic­u­lar com­pound was in-li­censed from Am­gen and be­lieved to help "redi­rect calo­ries away from the liv­er, re­duce liv­er fat, al­le­vi­ate he­pa­to­cyte stress, in­hib­it in­flam­ma­tion and re­solve fi­bro­sis in pa­tients with NASH, as well as re­duce sus­cep­ti­bil­i­ty to car­dio­vas­cu­lar dis­ease."
Am­gen held a 7.8% stake pri­or to the IPO, while Ap­ple Tree Part­ners was the biggest share­hold­er with 18.5%. At­las, ven­Bio and Ver­sant each claimed 15.2%. Akero went with the sym­bol $AKRO.
Pre­vail: $125 mil­lion for the lat­est gene ther­a­py play­er to hit Wall Street
Parkin­son's fight­er Pre­vail has raised $125 mil­lion in a pub­lic de­but, sur­pass­ing its orig­i­nal goal of $100 mil­lion, by of­fer­ing 7.4 mil­lion shares at the mid­point of $17. Found­ed in 2017 in part­ner­ship with Or­biMed and The Sil­ver­stein Foun­da­tion, the New York-based com­pa­ny closed a $50 mil­lion round just a few months ago.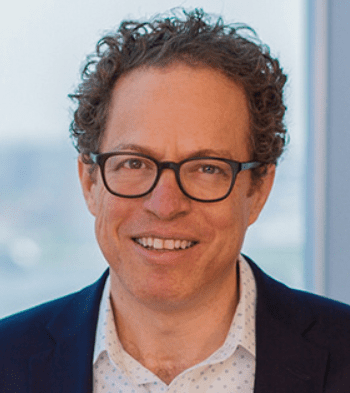 Asa Abe­liovich Pre­vail
Founder and CEO Asa Abe­liovich vows to de­vel­op a broad­er set of AAV gene ther­a­pies for neu­rode­gen­er­a­tive dis­eases, with a fo­cus on ge­net­i­cal­ly de­fined pa­tient pop­u­la­tions. In Parkin­son's, that means tar­get­ing the GBA1 mu­ta­tion — an un­der­ly­ing dri­ver of the (less com­mon) neu­ro­log­i­cal man­i­fes­ta­tions of a com­mon lyso­so­mal stor­age dis­or­der known as Gauch­er dis­ease. Ad­di­tion­al pro­grams in­clude PR006 for fron­totem­po­ral de­men­tia with GRN mu­ta­tion and PR004 for the treat­ment of synu­cle­inopathies, pre­clin­i­cal stud­ies of which are to be fund­ed by the IPO wind­fall.
Atre­ca: $125 mil­lion for a pre­clin­i­cal on­col­o­gy biotech
Red­wood City, CA-based Atre­ca raised $125 mil­lion from its IPO, sell­ing 7.4 mil­lion shares at $17 a pop, with in­sid­ers de­clar­ing an in­ter­est in close to half that amount. That amount match­es its $125 mil­lion mega-crossover round from last fall, leav­ing the com­pa­ny well fund­ed for the R&D ef­fort ahead.
John Or­win Atre­ca
The still pre­clin­i­cal work at Atre­ca cen­ters on a plat­form tech that takes tis­sue sam­ples from can­cer pa­tients to ex­plore for ide­al an­ti­bod­ies, CEO John Or­win told me at the time, us­ing B cells as their sound­ing board.
The biotech ex­pects to sub­mit an FDA ap­pli­ca­tion to test its lead ex­per­i­men­tal drug, ATRC-101, in hu­mans in late 2019, and kick off an ear­ly-stage tri­al in ear­ly 2020. Bak­er Broth­ers Life Sci­ences and its af­fil­i­ates own 22.8% of the com­pa­ny's class A shares — and all of its B shares — while oth­er big share­hold­ers in­clude: Hadley Har­bor Mas­ter In­vestors (12.5%), Bill & Melin­da Gates Foun­da­tion (9%) and Box­er Cap­i­tal (6.9%). Atre­ca is list­ed un­der the sym­bol $BCEL.
Per­son­alis: $134 mil­lion for can­cer ge­nomics play­er
Per­son­alis casts it­self as a lead play­er in the can­cer ge­nomics field, a hot but crowd­ed space these days. And de­spite lots of com­pe­ti­tion, the com­pa­ny bagged $134 mil­lion from the sale of 7.9 mil­lion shares at $17 a pop — well past the $115 mil­lion they ini­tial­ly pen­ciled in.
The biotech has banked on the promise of the genome se­quenc­ing tech it sells to phar­mas (in­clud­ing Mer­ck and Pfiz­er), biotechs, uni­ver­si­ties and oth­er med­ical re­search in­sti­tutes.
Its Im­munoID NeXT plat­form, Per­son­alis says, is "the first tech­nol­o­gy to en­able com­pre­hen­sive analy­sis of both a tu­mor and its im­mune mi­croen­vi­ron­ment from a sin­gle sam­ple and pro­vides util­i­ty across im­muno-on­col­o­gy, tar­get­ed, and per­son­al­ized ther­a­pies." And that's one of sev­er­al prod­ucts it plans to com­mer­cial­ize lat­er this year.
Here's a se­lect list of prime ri­vals from the S-1:
Guardant Health, Inc., Foun­da­tion Med­i­cine, Inc., which was ac­quired by Roche Hold­ings, Inc. in Ju­ly 2018, Roche Mol­e­c­u­lar Sys­tems, Inc., NanoS­tring Tech­nolo­gies, Inc., Per­son­al Genome Di­ag­nos­tics, Inc., and Adap­tive Biotech­nolo­gies
---
With con­tri­bu­tion by John Car­roll.
So­cial im­age: Shut­ter­stock