Io­n­is and Akcea get their shot at com­pet­ing with Al­ny­lam for a rare dis­ease group — but it's not ex­pect­ed to be pret­ty
Io­n­is $IONS and Akcea $AK­CA have been giv­en a green light to go head-to-head in­to a mar­ket­ing fight with Al­ny­lam for treat­ing ex­treme­ly rare cas­es of TTR amy­loi­do­sis — with one arm tied be­hind their back on ef­fi­ca­cy and both com­mer­cial feet hob­bled by a wor­ri­some safe­ty is­sue.
Akcea — a spin­out from Io­n­is, which still con­trols a ma­jor­i­ty of the com­pa­ny — put out the word of the de­layed OK for Tegse­di (in­ot­ersen) on Fri­day night, which comes af­ter a reg­u­la­to­ry de­lay that put them one step be­hind the com­pe­ti­tion.
It's not the de­lay that presents the biggest prob­lem, though. That hon­or goes to the black box warn­ing about the drug's side ef­fects, which in­cludes the risk of throm­bo­cy­tope­nia — low platelet counts that car­ry the risk of se­ri­ous bleed­ing. Pa­tients will need to be care­ful­ly mon­i­tored for the side ef­fects, while Al­ny­lam's drug comes with a much clean­er safe­ty pro­file that will be clear­ly pre­ferred by the pa­tient pop­u­la­tion and their doc­tors.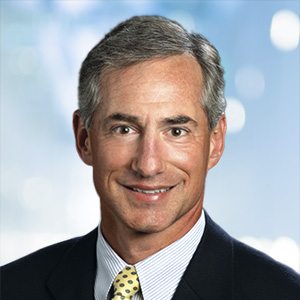 Steve Miller
The ap­proval did come with an up­beat com­ment from Ex­press Scripts CMO Steve Miller, who spot­light­ed the week­ly in­jec­tion reg­i­men — a slight ad­van­tage in Akcea's fa­vor — and the chance for some head-to-head price dis­counts.
"Tegse­di is a week­ly self-ad­min­is­tered in­jec­tion, that should re­duce ad­min­is­tra­tion costs and drug wastage," not­ed an ap­prov­ing Miller. "By in­tro­duc­ing com­pe­ti­tion in­to the mar­ket­place this should dri­ve down the to­tal cost of care."
The com­pa­nies, though, start out at ex­act­ly the same price of $450,000 a year whole­sale, which Al­ny­lam set. Any dis­count­ing on price will now be worked out with pay­ers, and Al­ny­lam is vow­ing to get ag­gres­sive to stay on top, hop­ing to prove that its shift to mar­ket­ing can be ac­com­plished with ex­per­tise. Al­ny­lam has es­ti­mat­ed the net price at $345,000 with in­di­vid­ual deals be­ing worked out on a pay-for-per­for­mance ba­sis.
Not to be dis­count­ed in all this is Pfiz­er $PFE, which is hus­tling along tafamidis af­ter scor­ing pos­i­tive da­ta on transthyretin amy­loid car­diomy­opa­thy. Pfiz­er is al­ready rolling out an ex­pand­ed ac­cess pro­gram that will sign up pa­tients with the dis­ease as they shoot for a quick OK of their own.
This dis­ease is trig­gered by a mis­fold­ing pro­tein which then builds up in or­gans, threat­en­ing pa­tients with an ear­ly death.
The Akcea/Io­n­is team have had plen­ty of set­backs to deal with this year. Most no­tably the FDA re­cent­ly re­ject­ed volane­sors­en, their drug for reg­u­lat­ing plas­ma triglyc­eride for pa­tients with rare cas­es of fa­mil­ial chy­lomi­crone­mia syn­drome, even af­ter an ex­pert pan­el re­view gave the com­pa­nies a thumbs up on mar­ket­ing. The re­jec­tion forced the com­pa­ny to re­struc­ture, lay­ing off 10% of its work­force as they plan a come­back.
Top­ping it all off, Io­n­is CEO Stan­ley Crooke opt­ed to jump off the Akcea board Mon­day, de­part­ing a com­pa­ny he cre­at­ed. He'll be re­placed by Io­n­is BD chief Damien McDe­vitt.
Akcea's stock dropped 7% Mon­day morn­ing. Io­n­is dropped 4%. Al­ny­lam was down too, just un­der 2%.