Io­n­is re­ports a pos­i­tive PhI­II for volane­sors­en in rare meta­bol­ic dis­or­ders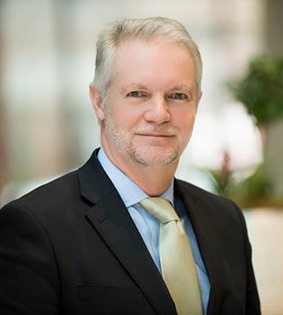 Louis O'Dea, Akcea
In­ves­ti­ga­tors for Io­n­is Phar­ma­ceu­ti­cals $IONS say they gath­ered pos­i­tive ev­i­dence of ef­fi­ca­cy for their late-stage drug volane­sors­en in rare cas­es of meta­bol­ic dis­eases.
The drug pro­duced a mean re­duc­tion of 71.2% in triglyc­erides among the 113 pa­tients in the study who took the treat­ment over 13 weeks. That com­pares to a neg­li­gi­ble re­duc­tion among the place­bo arm of the study.
In ad­di­tion, 82% of pa­tients treat­ed with volane­sors­en achieved triglyc­eride lev­els less than 500 mg/dl af­ter 13 weeks of treat­ment, com­pared to 14% of place­bo-treat­ed pa­tients (p<0.0001).
There was one case of serum sick­ness record­ed in the study, which may have been drug re­lat­ed. Io­n­is, though, says it isn't like­ly that the drug sparked that case.
This is one of sev­er­al late-stage stud­ies un­der­way for this drug, says Io­n­is, which plans to re­view its progress in ear­ly Jan­u­ary. The study re­cruit­ed pa­tients with rare meta­bol­ic dis­or­ders: fa­mil­ial chy­lomi­crone­mia syn­drome and fa­mil­ial par­tial lipody­s­tro­phy by tar­get­ing apolipopro­tein C-III with the an­ti­sense drug.
"The find­ings in COM­PASS re­in­force the ef­fi­ca­cy and safe­ty of volane­sors­en ob­served in Phase 2 stud­ies across mul­ti­ple pa­tient pop­u­la­tions, in­clud­ing FCS," said Dr. Louis O'Dea, chief med­ical of­fi­cer for Akcea, a sub­sidiary of Io­n­is. "No drug avail­able to­day has demon­strat­ed the mag­ni­tude of the triglyc­eride re­duc­tions ob­served with volane­sors­en. These re­sults con­firm the po­ten­tial val­ue of tar­get­ing ApoC-III to low­er triglyc­erides in pa­tients who have high un­met need with po­ten­tial­ly life-threat­en­ing con­se­quences."