Io­n­is rolls out promis­ing PhI­II da­ta on volane­sors­en for rare en­zyme dis­or­der, but safe­ty ques­tions linger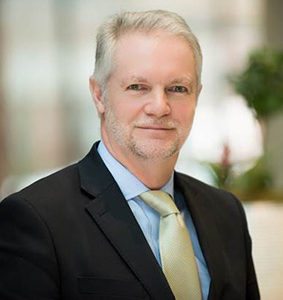 Louis O'Dea, Akcea
Io­n­is has nailed down pos­i­tive Phase III da­ta on its lead ex­per­i­men­tal drug volane­sors­en, used to com­bat rare cas­es of fa­mil­ial chy­lomi­crone­mia syn­drome. But the biotech $IONS is still bat­ting back ques­tions about safe­ty is­sues as it preps for fil­ings with the FDA and EMA.
In the Phase III in­ves­ti­ga­tors re­port­ed a huge drop in triglyc­erides among the 33 FCS pa­tients tak­ing the drug, hit­ting the pri­ma­ry end­point. The place­bo arm saw the lev­el of triglyc­erides go up, help­ing to il­lus­trate the treat­ment ef­fect.
The drug is de­signed to tack­le a dis­ease caused by hered­i­tary mu­ta­tions that in­hib­it the ac­tiv­i­ty of lipopro­tein li­pase, need­ed to break down triglyc­erides car­ried by chy­lomi­crons.
But re­searchers al­so not­ed that five pa­tients were forced out of the tri­al due to a threat­en­ing de­cline in platelet counts. Grade 4 throm­bo­cy­tope­nia oc­curred in three pa­tients, which end­ed af­ter they stopped dos­ing. There were no with­drawals due to platelet counts af­ter the com­pa­ny be­gan mon­i­tor­ing the side ef­fect, but the safe­ty is­sue did not pass un­no­ticed.
"(O)ve­r­all the dis­con­tin­u­a­tion rate in the study was high­er than we had ex­pect­ed, and high­er than pre­vi­ous­ly seen in the COM­PASS safe­ty tri­al in se­vere hy­per­triglyc­eridemia (20%)," not­ed Leerink's Paul Mat­teis.
Io­n­is' sub­sidiary Akcea al­so tracked some ad­di­tion­al ben­e­fits, in­clud­ing the end of pan­cre­ati­tis at­tacks dur­ing the 52-week study as well as a re­duc­tion in ab­dom­i­nal pain.
Some an­a­lysts, though, will well re­mem­ber that Io­n­is stunned in­vestors last May with the news that its drug IO­N­IS-TTR­Rx trig­gered throm­bo­cy­tope­nia in pa­tients with TTR amy­loid car­diomy­opa­thy. The FDA then put the pro­gram on a clin­i­cal hold, spurring its part­ner GSK to drop plans to pur­sue a late-stage study. CEO Stan­ley Crook al­so not­ed at the time that re­searchers had seen the same is­sue in their work on volane­sors­en, spurring fears that this could be a class ef­fect.
The biotech's shares were down 6% by ear­ly Mon­day af­ter­noon.
Since then the com­pa­ny has gone to some lengths to down­play the im­pact of throm­bo­cy­tope­nia, not­ing that physi­cians can mon­i­tor pa­tients and con­trol its im­pact.
Io­n­is has had its ups and downs along the way, but 2016 end­ed on a high note as its part­ner Bio­gen scored an FDA ap­proval for Spin­raza, which costs $750,000 for its first year.
"The suc­cess of AP­PROACH rep­re­sents an im­por­tant mile­stone to­wards our first reg­u­la­to­ry sub­mis­sions for volane­sors­en in the U.S., Eu­rope and Cana­da in 2017," said Dr. Louis O'Dea, chief med­ical of­fi­cer, Akcea Ther­a­peu­tics. "We seek to bring this new treat­ment as ex­pe­di­tious­ly as pos­si­ble to FCS pa­tients who have a high un­met need with po­ten­tial­ly life-threat­en­ing con­se­quences."