IPO bound? CRISPR Ther­a­peu­tics ups B round to a cool $140M
Gene edit­ing play­er CRISPR Ther­a­peu­tics just added a large­ly un­need­ed $38 mil­lion to its B round with a group of crossover in­vestors in tow — prob­a­bly sig­nal­ing that their S-1 is ei­ther ready to roll or in late-stage edit­ing.
Ver­tex Phar­ma­ceu­ti­cals and Bay­er Glob­al In­vest­ments – a col­lab­o­ra­tor – led the round, which brings the to­tal in the B round to a whop­ping $140 mil­lion.
Franklin Tem­ple­ton In­vest­ments, New Leaf Ven­ture Part­ners, funds ad­vised by Clough Cap­i­tal Part­ners L.P. and Welling­ton Cap­i­tal Man­age­ment L.L.P., and "oth­er undis­closed funds spe­cial­iz­ing in life sci­ences" all par­tic­i­pat­ed.
Savvy in­vestors will note the crossovers in the mix, as well as the fact that CRISPR Ther­a­peu­tics is now the last of the big three gene edit­ing play­ers yet to go pub­lic. Ed­i­tas ($ED­IT), which got off to an ear­ly lead on CRISPR/Cas9 tech, start­ed things off with a suc­cess­ful IPO in Feb­ru­ary, fol­lowed quick­ly by No­var­tis part­ner In­tel­lia ($NT­LA).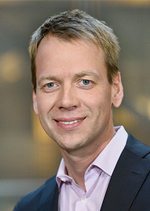 Rodger No­vak, CRISPR Ther­a­peu­tics CEO
CRISPR CEO Rodger No­vak told me last spring that his com­pa­ny had enough mon­ey to pay for a two-and-a-half-year run­way on R&D. The added mon­ey will help make a case to gen­er­al in­vestors that the biotech – with an R&D base in Cam­bridge, MA – de­serves the same warm wel­come that was giv­en its two ri­vals.
And just to com­plete the pre-IPO pic­ture, the en­thu­si­as­tic No­vak is stay­ing mum this morn­ing, de­clin­ing any in­ter­views.
It won't hurt that Sean Park­er's de­ci­sion to fund the first hu­man study in­volv­ing the gene edit­ing tech just grabbed head­lines around the world. Gene edit­ing may be some years away from de­liv­er­ing its first new ther­a­py to pa­tients, but it's one of the hottest things in biotech right now.
Biotech IPOs in gen­er­al, mean­while, have not been do­ing as well as pre­vi­ous years. The bloom came off the biotech bub­ble at the end of 2015, forc­ing down the val­ue of shares and mak­ing it hard­er – but not im­pos­si­ble – to make the pub­lic leap.