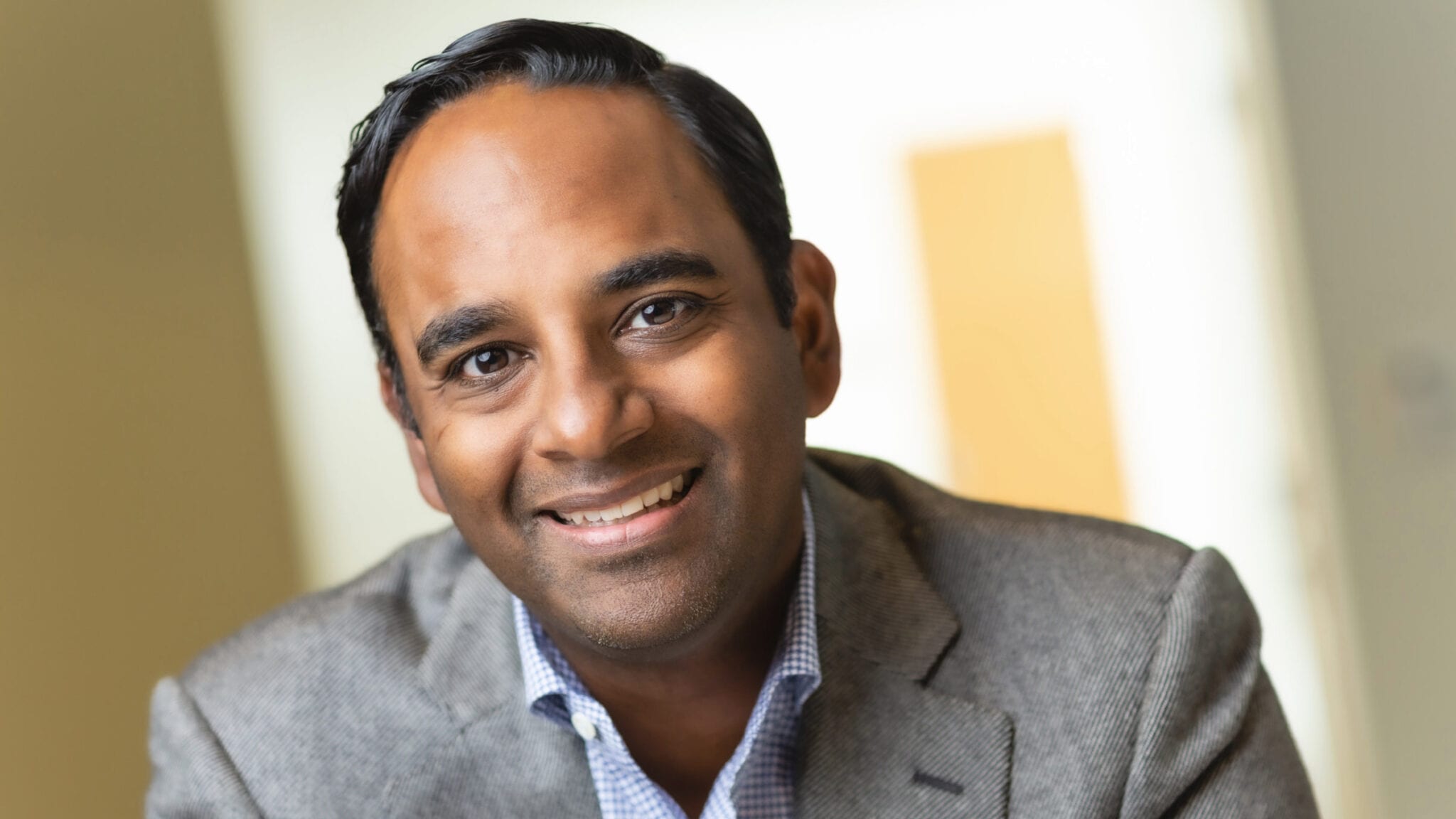 IPO flood­gates open up af­ter sum­mer lull as five more biotechs file for Nas­daq
It's once again open sea­son for biotech IPOs, as the sum­mer drought has giv­en way to an au­tumn flood.
Five com­pa­nies filed to go pub­lic on Fri­day, in­clud­ing four pen­cil­ing in $100 mil­lion fundrais­es: Evotec, En­tra­da Ther­a­peu­tics, Au­ra Bio­sciences and Vaxxin­i­ty. The fifth biotech, Blue Wa­ter Vac­cines, is es­ti­mat­ing a more mod­est $24 mil­lion.
The com­bined in­dus­try raise sur­passed $14 bil­lion last week af­ter two more biotechs priced, per the End­points News tal­ly, and the sec­tor re­mains on pace to eclipse last year's record of $16.5 bil­lion. It could come down to the wire, how­ev­er, af­ter a third quar­ter lull that saw the low­est lev­els of IPO num­bers since the start of 2020.
Af­ter swing­ing deals, Evotec swings pub­lic
Ger­man biotech Evotec has racked up a ver­i­ta­ble sta­ble of bio­phar­ma part­ners, and now it's tak­ing its tal­ents to Nas­daq.
Evotec has made its name with its range of plat­form plays aimed at help­ing its col­lab­o­ra­tors de­vel­op drugs. The biotech has, over the last 25 years, built a suite of five dif­fer­ent tech­nolo­gies that it uti­lizes in part­ner­ships cov­er­ing small mol­e­cules, omics, bi­o­log­ics, cell ther­a­py and gene ther­a­py.
Some of Evotec's more promi­nent re­cent deals come from Take­da, shoot­ing for the first small mol­e­cule lig­and for RNA in a March part­ner­ship, and No­vo Nordisk, which plans to shell out near­ly $180 mil­lion per kid­ney dis­ease pro­gram. Ad­di­tion­al­ly, Evotec has spent time build­ing out its man­u­fac­tur­ing ca­pa­bil­i­ties, ac­quir­ing a for­mer Glax­o­SmithK­line R&D site in Italy over the sum­mer af­ter buy­ing a French plant in April.
No­vo Hold­ings and T. Rowe Price are the big win­ners from the IPO, hold­ing 11% and 10% stakes in Evotec, re­spec­tive­ly, ac­cord­ing to the F-1. Mubadala In­vest­ment Com­pa­ny, the UAE's sov­er­eign wealth fund that pur­chased $236 mil­lion worth of shares last Oc­to­ber, al­so nets a 5.6% stake pre-of­fer­ing.
The biotech al­so says its pipeline con­tains more than 130 drug can­di­dates. Most of the IPO funds will be di­rect­ed to­ward con­tin­ued man­u­fac­tur­ing ex­pan­sion.
When Evotec starts trad­ing, it will do so un­der the tick­er $EVO. — Max Gel­man
En­tra­da looks to ride en­do­so­mal es­cape ve­hi­cles to Nas­daq
Half a year af­ter lock­ing down a hefty $116 mil­lion crossover round, En­tra­da Ther­a­peu­tics says it's ready for its pub­lic de­but.
The Boston-based biotech filed its S-1 pa­pers on Fri­day, pen­cil­ing in a $100 mil­lion raise, which has be­come the stan­dard for com­pa­nies that of­ten go on to raise much more.
The plat­form, based on De­hua Pei's lab re­search at Ohio State Uni­ver­si­ty, in­volves a new tech­nol­o­gy En­tra­da calls en­do­so­mal es­cape ve­hi­cles. EEVs are es­sen­tial­ly cyclic pep­tides that trig­ger a process en­abling cell mem­branes to take in bi­o­log­ic con­ju­gates, CEO Di­pal Doshi told End­points News back in March.
Pri­or­i­ty num­ber one is neu­ro­mus­cu­lar dis­eases like Duchenne mus­cu­lar dy­s­tro­phy. In such dis­eases, pa­tients have mu­ta­tions that pre­vent the trans­la­tion of RNA in­to pro­teins — in Duchenne's case, dy­s­trophin.
Oligonu­cleotides con­nect­ed to the EEVs force the cells to skip these mu­ta­tions in their ge­net­ic code, Doshi said, al­low­ing for the cre­ation of dy­s­trophin. Through this method, the dy­s­trophin can then get in­to the ap­pro­pri­ate mus­cles.
En­tra­da's lead can­di­date, EN­TR-601-44, is ex­pect­ed to en­ter the clin­ic in DMD next year — and some of the IPO funds will be used to help get it there.
Be­fore piv­ot­ing to oligonu­cleotides, En­tra­da's main fo­cus was en­zyme re­place­ment ther­a­pies, with a pri­ma­ry tar­get of the mi­to­chon­dr­i­al dis­ease known as MNGIE. While the start­up has com­plet­ed IND-en­abling stud­ies, it's now look­ing for an­oth­er com­pa­ny to take the pro­gram in­to the clin­ic.
"We con­tin­ue to be­lieve that the pro­gram will have an im­por­tant role in the fu­ture treat­ment of pa­tients with MNGIE," the com­pa­ny said in the S-1, not­ing that it's still ex­plor­ing po­ten­tial part­ner­ships.
MPM Cap­i­tal and 5AM Ven­tures, which have been around since the launch round, hold a con­sid­er­able pro­por­tion of shares, with 20.74% and 19.94% pieces of the pie, re­spec­tive­ly. Doshi, on the oth­er hand, has a 5.14% stake, ac­cord­ing to the S-1.
The com­pa­ny plans to trade un­der the tick­er $TR­DA. — Nicole De­Feud­is
Laser-fo­cused on sol­id tu­mor plat­form, Au­ra sets its sights on Wall Street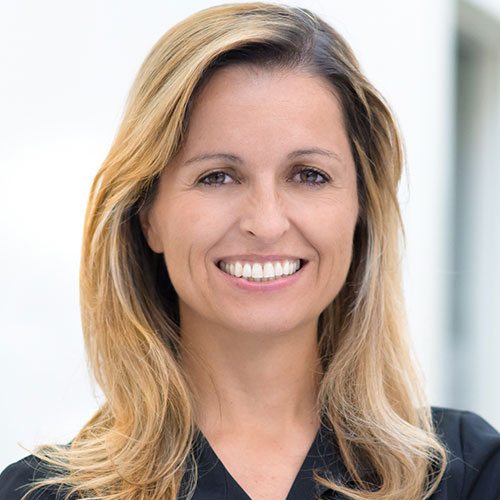 Elis­a­bet de los Pinos
Au­ra Bio­sciences CEO Elis­a­bet de los Pinos hint­ed at a forth­com­ing IPO af­ter se­cur­ing a Se­ries E round back in March.
That day has ap­par­ent­ly come, as the com­pa­ny sub­mit­ted its S-1 pa­pers last Fri­day, pen­cil­ing in a $100 mil­lion raise.
Au­ra's plat­form cen­ters around virus-like par­ti­cles, which can be con­ju­gat­ed with drugs or loaded with nu­cle­ic acids to cre­ate virus-like drug con­ju­gates, or VD­Cs. The vi­ral nanopar­ti­cles — mod­eled af­ter the hu­man pa­pil­lo­mavirus — are light-ac­ti­vat­ed, mean­ing they se­lec­tive­ly de­stroy the mem­brane of can­cer cells up­on ac­ti­va­tion with an oph­thalmic laser.
AU-011, Au­ra's first VDC can­di­date, is be­ing de­vel­oped for pri­ma­ry choroidal melanoma, an eye can­cer for which no oth­er drugs ex­ist. The cur­rent ap­proach to treat­ment is ra­dioac­tiv­i­ty, which can cause ir­re­versible dam­age to the reti­na and lead to blind­ness.
"The cy­to­tox­ic pay­load for the drug in the clin­ic is ac­ti­vat­ed with light, so it's very safe," de los Pinos told End­points News in March. "And be­cause of the cell ac­tiv­i­ty of the virus-like par­ti­cles, not bind­ing to reti­na, it pre­serves vi­sion."
Au­ra plans to present six- to 12-month da­ta from a Phase II dose es­ca­la­tion tri­al in 2022, and if all goes well, launch a piv­otal tri­al in the sec­ond half of 2022, ac­cord­ing to the S-1. There's al­so an IND com­ing in the sec­ond half of 2022 for choroidal metas­tases, the com­pa­ny said.
Ma­trix Cap­i­tal Man­age­ment and Medicxi, which led Au­ra's Se­ries E and D rounds, re­spec­tive­ly, each hold 10.1% of the com­pa­ny's shares. De los Pinos has a 3% stake.
Au­ra will trade un­der the tick­er $AU­RA. — Nicole De­Feud­is
All my vaxxes live in Texas
Dal­las vac­cine biotech Vaxxin­i­ty, re­brand­ed from the con­sol­i­da­tion of CO­V­AXX and Unit­ed Neu­ro­science in April, is shoot­ing for a quick IPO.
The biotech cen­ters its ef­forts around de­vel­op­ing pep­tide-based vac­cines for chron­ic dis­eases, ar­gu­ing the cur­rent vac­cine mar­ket strug­gles to ward off per­sis­tent con­di­tions. Vaxxin­i­ty al­so be­lieves this ap­proach can cap­ture some of the mar­ket share from mon­o­clon­al an­ti­bod­ies, say­ing its can­di­dates can be man­u­fac­tured more cheap­ly.
As its for­mer name im­plies, the com­pa­ny has a Covid-19 vac­cine can­di­date in de­vel­op­ment and has se­cured $2.8 bil­lion worth of ad­vance pur­chase com­mit­ments with Brazil, Ecuador, Pe­ru and oth­er coun­tries to de­liv­er more than 140 mil­lion dos­es of its vac­cine. There are al­so pipeline pro­grams for Alzheimer's and Parkin­son's dis­eases, as well as mi­graines.
Most of the IPO funds will go to­ward clin­i­cal tri­als for the neu­rode­gen­er­a­tive in­di­ca­tions, ac­cord­ing to the S-1. Vaxxin­i­ty did not spell out the stakes of its prin­ci­pal share­hold­ers but said there had been in­vest­ment from Unit­ed Bio­med­ical and Prime Movers Lab.
When Vaxxin­i­ty goes pub­lic, it will trade un­der the tick­er $VAXX. — Max Gel­man
Blue Wa­ter tak­ing uni­ver­sal flu shot pub­lic
Blue Wa­ter Vac­cines is pen­cil­ing in $24 mil­lion to take its flu shot pro­grams pub­lic.
Every­thing is pre­clin­i­cal so far, but the biotech is work­ing on a uni­ver­sal flu vac­cine as well as what it calls an "H1 pre-pan­dem­ic shot" that it hopes will pro­vide long-last­ing pro­tec­tion. Both pro­grams are li­censed from the Uni­ver­si­ty of Ox­ford.
Pre­clin­i­cal proof of con­cept stud­ies are slat­ed to be­gin for the uni­ver­sal shot in the first half of next year, while the pre-pan­dem­ic shot will launch IND-en­abling stud­ies in the same time pe­ri­od. Blue Wa­ter al­so has two norovirus vac­cine can­di­dates un­der its belt, in ad­di­tion to a vac­cine pro­gram for the bac­te­ria Strep­to­coc­cus pneu­mo­ni­ae.
When the of­fer­ing is com­plet­ed, the com­pa­ny will hire a new CEO in Joseph Her­nan­dez, who pre-of­fer­ing owns about 37% of shares. Cincin­nati Cor­ner­stone In­vestors owns the high­est stake, how­ev­er, at about 41%.
Once Blue Wa­ter goes pub­lic, it will trade un­der the tick­er $BWV. — Max Gel­man