Ipsen splurges $25M on its sec­ond rare dis­ease drug pact of the year, with more on the way
Eight months af­ter reel­ing in Clemen­tia and their drug palo­varotene in a $1.3 bil­lion buy­out deal, David Meek has an­oth­er rare dis­ease ther­a­py to add to the pipeline at Ipsen.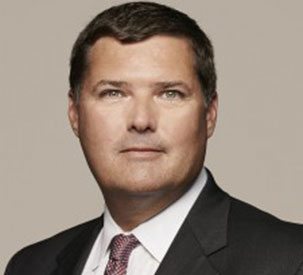 David Meek
The Paris-based biotech (EPA: $IPN) is fronting $25 mil­lion in cash to ac­quire world­wide rights to Blue­print's BLU-782, an ALK2 in­hibitor de­signed to fight an ul­tra-rare ge­net­ic con­di­tion called fi­brodys­pla­sia os­si­f­i­cans pro­gres­si­va, or sim­ply FOP. And there's the full slate of $510 mil­lion more for mile­stones run­ning through de­vel­op­ment, reg­u­la­to­ry as well as com­mer­cial.
That didn't help Blue­print's share price, though. The stock was in the red ahead of the bell with in­vestors like­ly a lit­tle edgy over the lim­it­ed amount of cash in­volved and a low­er like­li­hood of a buy­out that would have jacked up their eq­ui­ty val­ue con­sid­er­ably.
At the be­gin­ning of this year, BLU-782 had been teed up as the next drug to beef up the biotech's pipeline, with plans to run a Phase I in healthy vol­un­teers and then piv­ot to Phase II in the first half of next year.
Loxo On­col­o­gy $LOXO — ac­quired by Eli Lil­ly — and Blue­print Med­i­cines $BPMC have been duk­ing it out with their stud­ies on ri­val RET in­hibitors, with the Loxo drug typ­i­cal­ly com­ing out ahead in the com­par­isons. Back in June Blue­print al­so sub­mit­ted an NDA for avapri­tinib, a treat­ment for adults with PDGFRA Ex­on 18 mu­tant gas­troin­testi­nal stro­mal tu­mors (GIST), re­gard­less of pri­or ther­a­py, and fourth-line GIST.
Ipsen, mean­while, seems hap­py to pur­sue more rare dis­ease drugs as Meek po­si­tions the com­pa­ny along some fa­mil­iar lines in the in­dus­try. Rare dis­eases — with their small tri­als and ac­cel­er­at­ed re­views — has be­come an at­trac­tive space for a broad swath of biotechs around the world.
So­cial im­age: David Meek, Ipsen Group via Youtube