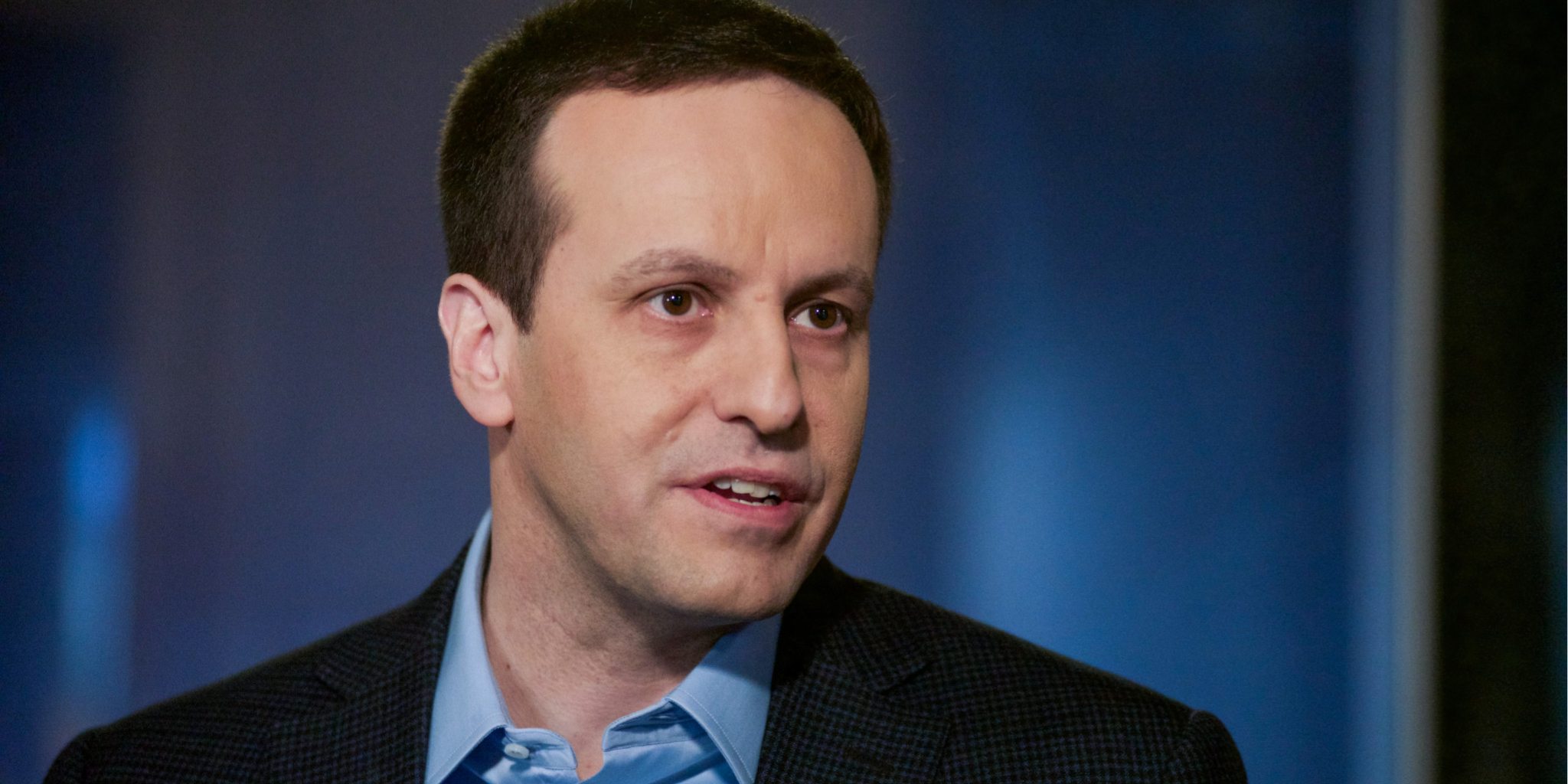 Iron­wood dodges a Den­ner board seat, but the ac­tivist in­vestor still has words of ad­vice
Iron­wood has suc­cess­ful­ly fend­ed off ac­tivist in­vestor Alex Den­ner from join­ing its board, the com­pa­ny an­nounced Thurs­day fol­low­ing a share­hold­er meet­ing. But Den­ner isn't done giv­ing out tips.
Den­ner's com­pa­ny Saris­sa Cap­i­tal took a stake in Iron­wood late last year, and soon af­ter an­nounced plans to snag a seat at the ta­ble. Iron­wood $IR­WD cam­paigned for share­hold­ers to re­ject Den­ner ear­li­er this month, al­though it first seemed open to the idea. Den­ner is prob­a­bly best known as Carl Ic­ahn's pro­tégé, with a his­to­ry of spurring ac­qui­si­tions of the com­pa­nies in which he in­vests. He served as chair­man of Ari­ad be­fore Take­da ac­quired the can­cer com­pa­ny for $5.2 bil­lion last year. He was al­so a board mem­ber at Biover­a­tiv be­fore it was sold to Sanofi for $11.6 bil­lion ear­li­er this year. And he re­cent­ly took con­trol of The Med­i­cines Co $MD­CO amid con­sid­er­able buzz.
But af­ter three meet­ings with Den­ner to bet­ter un­der­stand his in­ten­tions for the com­pa­ny, Iron­wood's ex­ec­u­tives de­cid­ed they weren't thrilled with the prospect of him on their board. In a state­ment, the com­pa­ny said Saris­sa hadn't made a strong enough case to ap­point Den­ner, con­sid­er­ing the boards ex­ist­ing di­ver­si­ty.
Share­hold­ers ap­par­ent­ly agree, as they vot­ed Thurs­day to ap­point three in­de­pen­dent di­rec­tors who were up for re-elec­tion rather than bring in Den­ner.
"We look for­ward to con­tin­u­ing to en­gage with our share­hold­ers as we seek to de­liv­er on our 2018 goals and to ex­e­cute on our in­tent to sep­a­rate Iron­wood in­to two fo­cused and durable busi­ness­es each with sub­stan­tial op­por­tu­ni­ty for long-term growth and val­ue cre­ation," Iron­wood said.
Un­der pres­sure from Den­ner to boost share­hold­er val­ue, Iron­wood said ear­li­er this month it would soon split in­to two com­pa­nies: spin­ning out a pipeline of ear­ly- and mid-stage drugs in­to a sep­a­rate, pub­licly trad­ed biotech com­pa­ny while keep­ing its mar­ket­ed prod­ucts and re­lat­ed de­vel­op­ment projects in house at a scaled down, and more prof­itable, moth­er com­pa­ny.
Den­ner thinks that's a good idea and had more ad­vice to of­fer. Just af­ter Iron­wood an­nounced its board vote re­sults, Den­ner re­leased a state­ment of his own. He wants three things from Iron­wood:
The two post-spin­out com­pa­nies should be com­plete­ly sep­a­rate en­ti­ties with­out cross-own­er­ship.
Each com­pa­ny should have mod­ern, share­hold­er-friend­ly gov­er­nance with­out clas­si­fied boards, su­per­vot­ing stock, etc.
Cap­i­tal al­lo­ca­tion should be op­ti­mal. For ex­am­ple, adding sig­nif­i­cant debt to one com­pa­ny to cap­i­tal­ize the oth­er or an IPO of 20% of one of the com­pa­nies in or­der to cap­i­tal­ize the oth­er would de­stroy sig­nif­i­cant share­hold­er val­ue.
I reached out to Iron­wood to see what they thought of Den­ner's ad­vice. No com­ment, they said.
Im­age: Alex Den­ner Get­ty