Is Roche's pRED fi­nal­ly ready to step out from be­hind Genen­tech for its close­up? Prob­a­bly not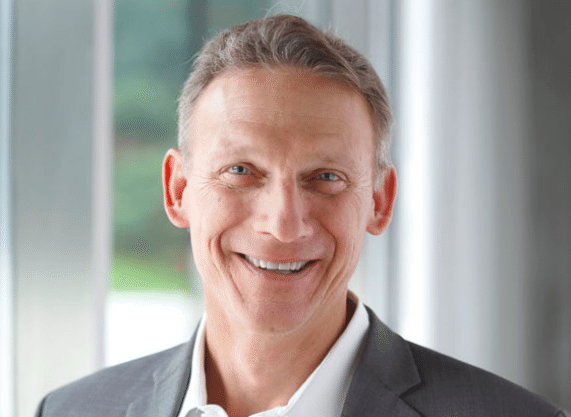 John Reed
Bioreg­num
The view from
John Car­roll
It's been close to 5 years since John Reed jumped from San­ford-Burn­ham to be­come the head of Roche's Basel-based pRED or­ga­ni­za­tion. And on­ly now is the big drug re­search group he leads get­ting a close­up af­ter years spent watch­ing his col­leagues at gRED — Genen­tech — steal the show with a string of block­buster hits.
The old pRED was shred­ded when Roche an­nounced in the sum­mer of 2012 that it would shut­ter its big R&D cam­pus in Nut­ley, NJ and move a group of sur­vivors in­to Man­hat­tan. The re­or­ga­ni­za­tion, like any such R&D or­ga­ni­za­tion, Reed told me in 2013, was pure "poi­son" for the group, vow­ing to stick with a re­search strat­e­gy and avoid any more such trau­mat­ic dis­rup­tions.
There was one key suc­cess, with Gazy­va, but that hasn't per­formed spec­tac­u­lar­ly well so far on the mar­ket­ing side of things. And some of the drugs that Reed men­tioned to me back in 2013 — like RG7116 and emac­tuzum­ab — ap­pear to have ei­ther been lost along the way or still face a long clin­i­cal path. And even in­side Roche there ap­pears to have been some grow­ing frus­tra­tions.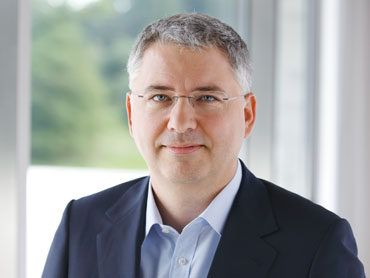 Sev­erin Schwan
Roche CEO Sev­erin Schwan, though, is now ready to em­brace the long over­shad­owed pRED, tap­ping some mid-stage pro­grams as top prospects. Here's what he had to tell Reuters:
"In pRED, some ex­cit­ing op­por­tu­ni­ties are now com­ing through af­ter a time when many things did not work. It goes in waves. You can't pro­gram to have a cer­tain num­ber of mol­e­cules com­ing through the pipeline every year in each unit."
An­oth­er ex­ec put it this way: "Thank God. It took a while, but pRED is fi­nal­ly start­ing to de­liv­er."
So what's in the spot­light?
A bis­pe­cif­ic called CEA-TCB that en­gages T cells for an at­tack on can­cer cells, a fol­low-up drug for Lu­cen­tis, ida­sunut­lin for AML and an autism drug.
It's un­usu­al for any gi­ant phar­ma com­pa­ny like Roche to tout mid-stage pro­grams, which have a high mor­tal­i­ty rate, es­pe­cial­ly as mar­ket­ing chal­lenges can now just as eas­i­ly kill off a pro­gram just as sure­ly as bad da­ta ever could. But then it's al­so ex­tra­or­di­nar­i­ly un­usu­al for a com­pa­ny like Roche to suc­cess­ful­ly ac­quire Genen­tech with­out killing the in­no­v­a­tive spir­it that drove a leg­endary string of new can­cer drugs in­to ex­is­tence.
The gen­er­al con­sen­sus at the time was that the but­toned down Basel crew would de­stroy the col­or­ful cul­ture at Genen­tech, elim­i­nat­ing its abil­i­ty to stay on the cut­ting edge of drug re­search. In­stead, even as top ex­ecs moved on to oth­er things, flow­er­ing Bay Area star­tups, the Bay Area com­pa­ny con­tin­ued to thrive.
Reed and pRED, both of which have main­tained a very low pro­file in re­cent years, still have a long way to go be­fore prov­ing whether Roche can cre­ate the same spir­it in the large­ly Eu­ro­pean or­ga­ni­za­tion.