Is Spin­raza worth $750K? Bio­gen says yes, spelling out re­duced death risk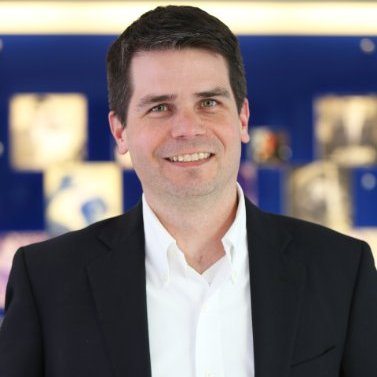 Wildon Far­well, Bio­gen
Bio­gen took a lot of an­a­lysts by sur­prise re­cent­ly when the big biotech an­nounced that its break­through drug for spinal mus­cu­lar at­ro­phy would be priced at $750,000 for the first year, and $375,000 for each sub­se­quent year. But in­ves­ti­ga­tors just spelled out the da­ta from their piv­otal study, demon­strat­ing a clear re­duc­tion in the risk of death.
While the study was stopped ear­ly due to its suc­cess, 68% of the un­treat­ed in­fants in the study ei­ther died or re­quired per­ma­nent ven­ti­la­tion com­pared to 39% of the drug arm. That rep­re­sent­ed a 47% drop in the risk of death or need for per­ma­nent ven­ti­la­tion.
The da­ta were pre­sent­ed at the British Pae­di­atric Neu­rol­o­gy As­so­ci­a­tion an­nu­al con­fer­ence in Cam­bridge, UK.
This drug, and the steep price tied to it, is fir­ing up the de­bate over pric­ing new drugs at a time the in­dus­try has be­gun to se­ri­ous­ly grap­ple with the con­tro­ver­sial is­sue for the first time. Land­mark new drugs are gen­er­at­ing stick­er shock over the whole­sale price, but al­so demon­strate the po­ten­tial for ma­jor med­ical ad­vances for pa­tients.
That's one of sev­er­al stripes of con­tro­ver­sies that will be aired in Con­gress over the course of 2017, af­ter pres­i­dent-elect Don­ald Trump told the world this week that phar­ma com­pa­nies have been "get­ting away with mur­der" on prices. Law­mak­ers have been strug­gling to come up with new rules to pre­vent price goug­ing on old ther­a­pies while the back­lash against an­nu­al or se­mi-an­nu­al in­crease in port­fo­lio drugs led a grow­ing line­up of bio­phar­mas to pledge price dis­ci­pline.
"We are very en­cour­aged that in­di­vid­u­als with SMA have al­ready start­ed treat­ment with Spin­raza this week in the U.S., and we con­tin­ue to work close­ly with reg­u­la­to­ry agen­cies to bring this ther­a­py to pa­tients around the world as quick­ly as pos­si­ble," said Wildon Far­well, MD, MPH., se­nior med­ical di­rec­tor, clin­i­cal de­vel­op­ment, at Bio­gen.