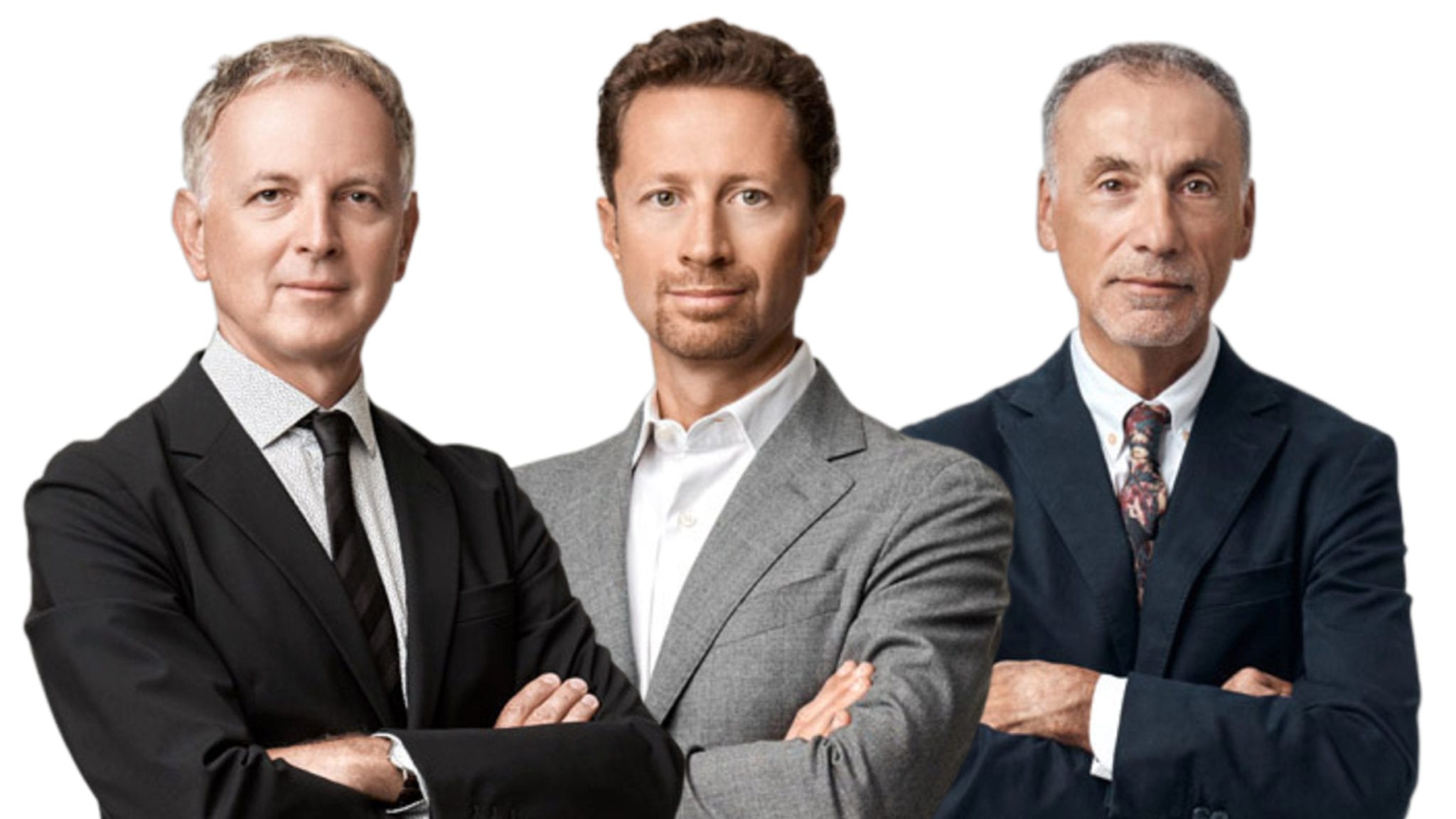 Luigi Naldini, Pierluigi Paracchi, Carlo Russo. Genenta
Ital­ian gene ther­a­py play­er draws new in­vestor from Chi­na for its an­swer to CAR-T re­laps­es
So you've been treat­ed with one of the new-age can­cer ther­a­pies. What do you do if there's a re­lapse and the tu­mors re­turns?
Genen­ta Sci­ence launched four years ago out of Mi­lan in part to an­swer that ques­tion, and to­day they re­ceived $14.4 mil­lion in round three fund­ing that will pro­pel their unique gene ther­a­py through Phase I/II tri­als for mul­ti­ple myelo­ma and glioblas­toma. Backed now by mon­ey from the Chi­nese firm Qianzhan In­vest­ment Man­age­ment and Fidim, the for­mer own­er of the bio­phar­ma­ceu­ti­cal Rot­tapharm, the com­pa­ny is al­so ex­plor­ing ways of de­liv­er­ing gene ther­a­py to sol­id tu­mors that have been hard­er to reach.
"The prob­lem Genen­ta faces is that you don't need to be No­bel Prize brain to un­der­stand CAR-T," CMO Car­lo Rus­so told End­points News, re­fer­ring to the pop­u­lar can­cer cell ther­a­py. "It is in­tu­itive­ly sim­ple. What we are try­ing to do is not."
CAR-T treat­ments have been hailed in re­cent years for the break­throughs they've of­fered in hard-to-treat blood can­cers, but ini­tial en­thu­si­asm has been tem­pered by 1-year re­lapse rates as high as 40%.
The idea of the Genen­ta ther­a­py, called Tem­fer­on, is to pre­vent those re­laps­es by re­build­ing the pa­tient's im­mune sys­tem with­in the tu­mor sites them­selves, called TEMS. The treat­ment in­volves in­ject­ing a lentivirus for a gene trans­fer in hematopoi­et­ic stem and prog­en­i­tor cells, trig­ger­ing in­ter­fer­on-αex­pres­sion in the tar­get­ed ar­eas. The pa­tient would then be able to fight off fu­ture re­laps­es.

This ther­a­py has ex­cit­ing po­ten­tial for long term care, Rus­so said, but not nec­es­sar­i­ly for tack­ling a fast-act­ing can­cer. He said he could en­vi­sion a fu­ture where front­line rem­e­dy such as CAR-T or chemother­a­py is used to wipe out tu­mors ear­ly and then Tem­fer­on is ad­min­is­tered for long term pre­ven­tion.
"It's like a vac­cine," Rus­so says, "You're ex­posed to an anti­gen so you will be pre­pared when you are nat­u­ral­ly ex­posed to the anti­gen."
The mul­ti­ple myelo­ma and glioblas­toma tri­als have al­ready be­gun, Genen­ta CEO Pier­lui­gi Parac­chi told End­points, and the fund­ing will al­low them to ex­pand to 21 and 9 pa­tients in each. Parac­chi said they may al­so look in­to us­ing parts of the funds to open a clin­i­cal tri­al in the Unit­ed States.
Genen­ta's pre­clin­i­cal work, led by Lui­gi Nal­di­ni, ex­am­ined Tem­fer­on on an ar­ray of can­cers; mul­ti­ple myelo­ma was cho­sen for the first clin­i­cal tri­al in large part be­cause bone mar­row trans­plants are al­ready part of the dis­ease's stan­dard of care, re­duc­ing the risk of the ex­per­i­men­tal ther­a­py.
Like CAR-T, Tem­fer­on works by re­mov­ing bone mar­row cells, treat­ing them with a gene ther­a­py and then rein­ject­ing them in­to the pa­tient. But Genen­ta method us­es in­ter­fer­on, an old can­cer treat­ment that has been all but dis­con­tin­ued be­cause of its risks.
"The re­ac­tion I get when I talk about in­ter­fer­on is 'oh my god this is such an old, bor­ing drug,'" Rus­so said.
But be­cause the ther­a­py lim­its the in­ter­fer­on pro­teins to the mi­cro-en­vi­ron­ment around the tu­mor, it can be ef­fec­tive and low-risk, Rus­so said.
Among oth­er ben­e­fits, the study on glioblas­toma will al­low re­searchers to see in the very near fu­ture if the treat­ment is hav­ing any ef­fect, as this form of brain can­cer is gen­er­al­ly fa­tal with­in 16 to 20 months.