It's a record! Biotech IPO fren­zy out­paces 2017 in half the time as 4 new ar­rivals on Nas­daq raise $556M
Be­tween one Boston-based biotech run by some vet­er­an stal­warts and two up­starts in the Bay Area, an ex­tend­ed hot streak of biotech IPOs has blast­ed past last year's an­nu­al to­tal. And even as an­a­lysts cau­tion of a like­ly slow­down, we have one more IPO fil­ing to sug­gest that the in­dus­try may yet chal­lenge the high peak hit in 2014.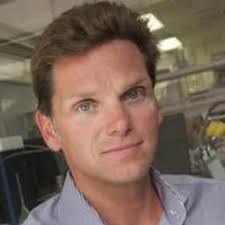 Ger­rit Klaern­er
San Fran­cis­co-based Tri­ci­da $TC­DA may not be as well known as many of the bean town biotechs to go pub­lic this year, but it nev­er­the­less brought in a whop­ping $222 mil­lion haul on an up­sized of­fer­ing of shares that came it at $19 each — above the range.
Run by Re­lyp­sa founder Ger­rit Klaern­er, Tri­ci­da timed its IPO per­fect­ly, lin­ing up pos­i­tive Phase III da­ta while drop­ping its S-1 in a mar­ket seem­ing­ly ready to pounce on every pass­ing biotech of­fer­ing to come its way right now. Tri­ci­da stood out from the av­er­age ear­ly-stage drug de­vel­op­er in this queue, with a com­mer­cial­iza­tion plan in hand for its lead drug, de­signed to treat meta­bol­ic aci­do­sis in CKD pa­tients.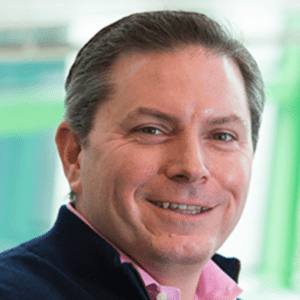 Ron Re­naud
Then there was Trans­late Bio $TBIO, which priced 9.35 mil­lion shares to­day at $13, rais­ing $122 mil­lion. That's right in the mid-range, and CEO Ron Re­naud will take it glad­ly. The French gi­ant Sanofi re­cent­ly hand­ed over a $45 mil­lion up­front to part­ner with Trans­late, which will now set out to de­vel­op mes­sen­ger RNA vac­cines for up to 5 tar­gets. Trans­late will al­so be in line for up to $760 mil­lion in mile­stone cash if the work proves suc­cess­ful.
Late on Wednes­day, Forty Sev­en came bar­rel­ing along with $112 mil­lion to add to the to­tal, sell­ing shares at $16. Forty Sev­en $FTSV came out of the lab of Stan­ford's Irv Weiss­man, and ranks as one of the lead­ers in the CD47 field in on­col­o­gy R&D.
These three IPOs fol­low Neon Ther­a­peu­tics' $100 mil­lion raise Tues­day.
What do these com­pa­nies have in com­mon? They are all run by ex­ecs with a lengthy track record, backed by some se­ri­ous in­vestors and have a plau­si­ble shot at de­vel­op­ing new drugs. And they are all high risk of­fer­ings.
The four IPOs al­ready launched this week — for a 6-month to­tal of 33 com­pared to last year's 31 — ac­count­ed for a fresh wind­fall of $546 mil­lion. As we tal­lied up on Mon­day, a batch of biotech IPOs raised $718 mil­lion last week, so the 10-day to­tal now comes in at $1.27 bil­lion.
Quick­ly adding up the pre­vi­ous biotech IPOs we've seen so far this year, and you can add $2 bil­lion to that score, with a to­tal of $3.25 bil­lion to date. And that doesn't in­clude the buy-in from the bankers af­ter the ini­tial raise.
All these new bil­lions are be­ing added to a record run of ven­ture cash now com­ing in to back a new gen­er­a­tion of star­tups — many of which will soon be look­ing to file IPOs of their own. Un­less, of course, the sud­den fren­zy runs in­to a sud­den chill.
The com­mon wis­dom sug­gests that we should be in for a sum­mer slow­down, but no one sug­gest­ed that to Aque­s­tive Ther­a­peu­tics. The CNS drug de­vel­op­er filed to­day for a rel­a­tive­ly mod­est $69 mil­lion IPO, even though un­like most of these new ar­rivals on Wall Street the com­pa­ny can ac­tu­al­ly boast about rev­enue. The biotech plans to list as $AQST.