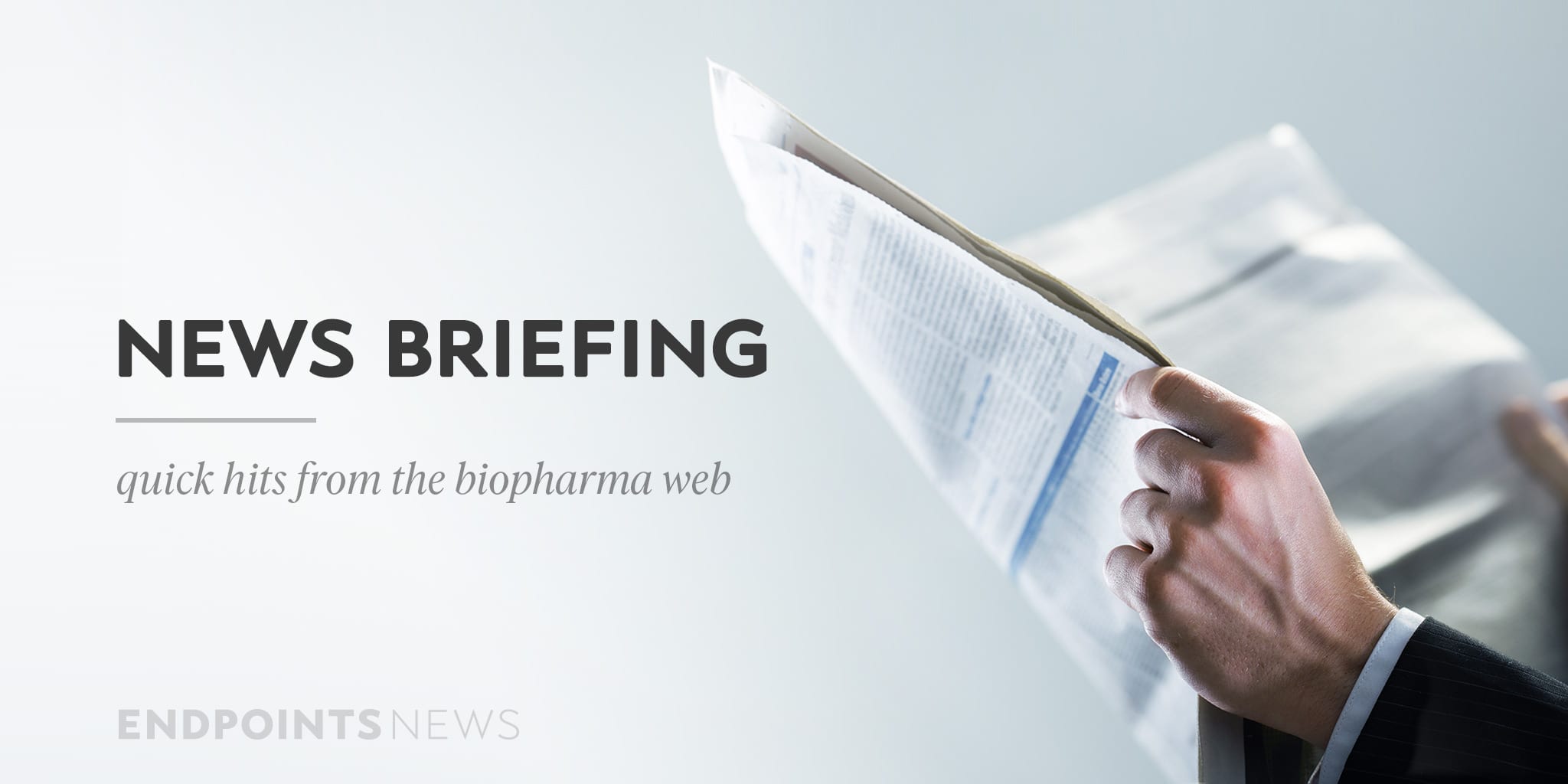 J&J un­corks long-term da­ta for Crohn's dis­ease can­di­date; Age-re­lat­ed dis­ease biotech earns Eli Lil­ly's back­ing
J&J and Ab­b­Vie are com­pet­ing for the same Crohn's dis­ease mar­ket with their re­spec­tive IL-23 drugs, Trem­fya and Skyrizi. On Wednes­day, J&J's Janssen unit re­vealed da­ta it thinks could prove a key dif­fer­en­tia­tor but ap­pears to lack key con­text.
In long-term, Phase II fol­low-up da­ta stretch­ing to 48 weeks, 65% of pa­tients tak­ing Trem­fya saw their Crohn's dis­ease en­ter clin­i­cal re­mis­sion, J&J an­nounced. The com­pa­ny did not say what pro­por­tion of pa­tients hit re­mis­sion in the place­bo group, how­ev­er, say­ing re­searchers didn't mea­sure for com­par­i­son to place­bo af­ter week 12.
While cross-tri­al com­par­isons can be a risky busi­ness, Ab­b­Vie re­port­ed Phase III Crohn's da­ta in June that showed 52% of ac­tive Skyrizi pa­tients achieve re­mis­sion while 40% on place­bo hit the re­mis­sion mark. Skyrizi was dosed as a main­te­nance ther­a­py, where­as Trem­fya is be­ing stud­ied as a monother­a­py.
Trem­fya pre­vi­ous­ly hit its pri­ma­ry end­point in this Phase II study, re­duc­ing scores in a Crohn's dis­ease scale from base­line by a sta­tis­ti­cal­ly sig­nif­i­cant amount af­ter 12 weeks. The drug al­so saw a sig­nif­i­cant­ly high­er pro­por­tion of pa­tients achieve re­mis­sion in this time pe­ri­od, with 54%, 56% and 50% in each dos­ing arm, re­spec­tive­ly, hit­ting the mark com­pared to 15.7% on place­bo. — Max Gel­man
Foun­tain Ther­a­peu­tics adds $15M in Se­ries A-2
San Fran­cis­co's Foun­tain Ther­a­peu­tics earned $11 mil­lion in the first part of its Se­ries A — but thanks to Eli Lil­ly, Alexan­dria Ven­ture In­vest­ments and R42 Group, the biotech has more than dou­bled that raise.
Those three in­vestors join Khosla Ven­tures and Nan Fung Life Sci­ences as back­ers for the age-re­lat­ed dis­ease biotech — and this A-2 brings the com­pa­ny's to­tal mon­ey raised in the Se­ries A to $26 mil­lion. That mon­ey will be used to ex­pand the com­pa­ny "to the next phase of growth," ac­cord­ing to a state­ment.
"We look for­ward to build­ing on our pos­i­tive mo­men­tum as we con­tin­ue to build our in­sights, plat­form and pipeline," said Foun­tain CEO William Greene in a pre­pared state­ment. — Paul Schloess­er
Life sci­ence gi­ant Lab­corp to ac­quire Mass­a­chu­setts CRO Toxikon
Say hel­lo to Lab­corp's newest as­set.
Lab­corp an­nounced this morn­ing it en­tered an agree­ment with Toxikon to buy out the small, non­clin­i­cal-fo­cused re­search fa­cil­i­ty in Bed­ford, MA, by year's end. And while no fi­nan­cial de­tails were spec­i­fied, Lab­corp said in a state­ment that it's a strate­gic move to part­ner with phar­ma­ceu­ti­cal com­pa­nies and biotechs in the Boston area.
Toxikon, which has fo­cused on in vi­vo and in vit­ro test­ing, pro­vides Lab­corp's sub­sidiary, Lab­corp Drug De­vel­op­ment, with an op­por­tu­ni­ty to ex­pand its tra­di­tion­al tox­i­col­o­gy busi­ness, ac­cord­ing to a Lab­corp state­ment.
"This ac­qui­si­tion ex­tends Lab­corp's port­fo­lio of full-ser­vice drug de­vel­op­ment and med­ical de­vice so­lu­tions from dis­cov­ery to mar­ket ap­proval," said Lab­corp Drug De­vel­op­ment's CEO Paul Kirch­graber. — Paul Schloess­er