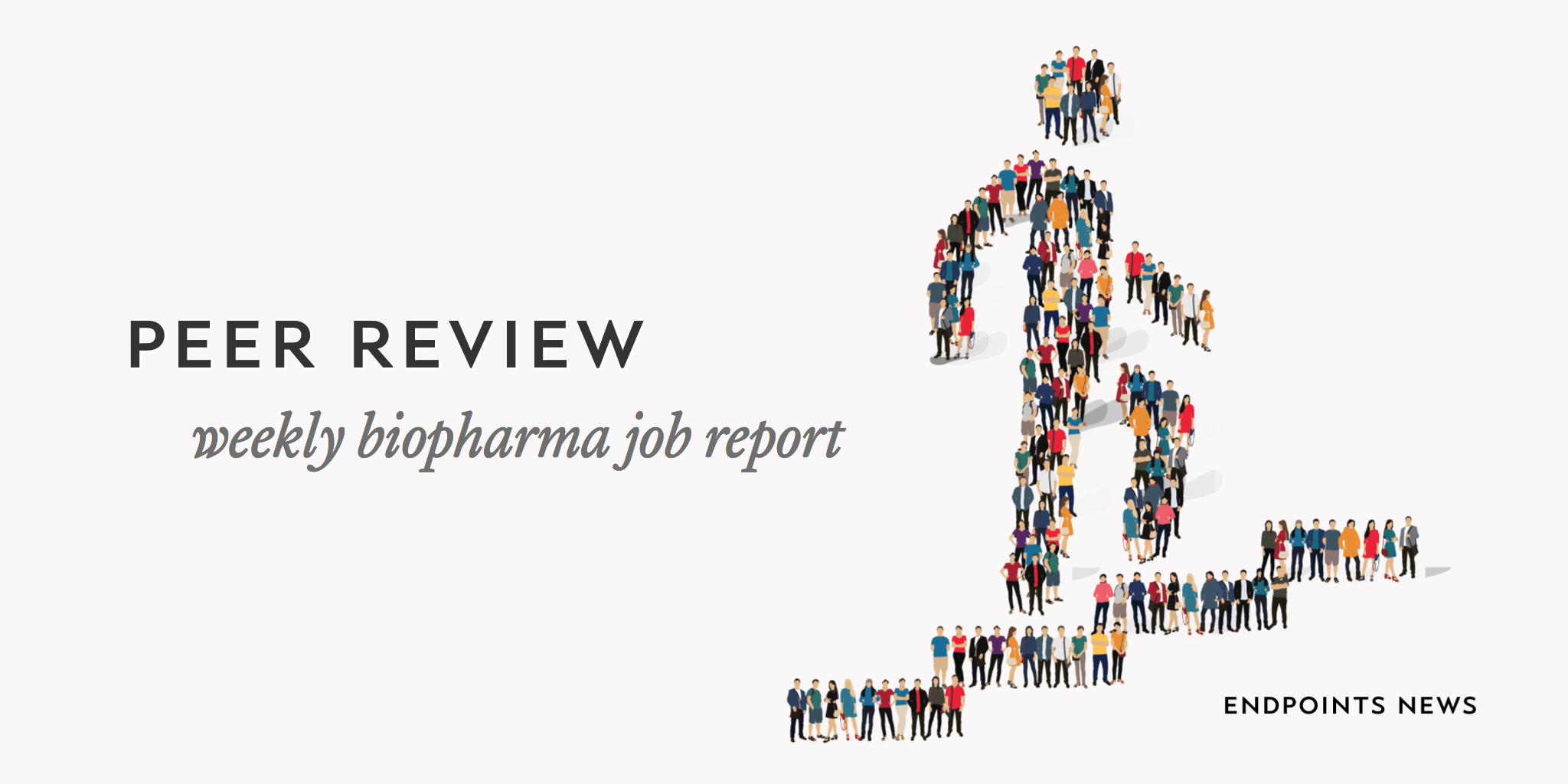 J&J R&D vet Pe­ter Tum­mi­no joins the Big Phar­ma ex­o­dus, leap­ing to Nim­bus as CSO; Ca­dent taps Jodie Mor­ri­son for CEO
→ Af­ter spend­ing the last 16 years as a re­searcher in Big Phar­ma, Pe­ter Tum­mi­no is go­ing biotech.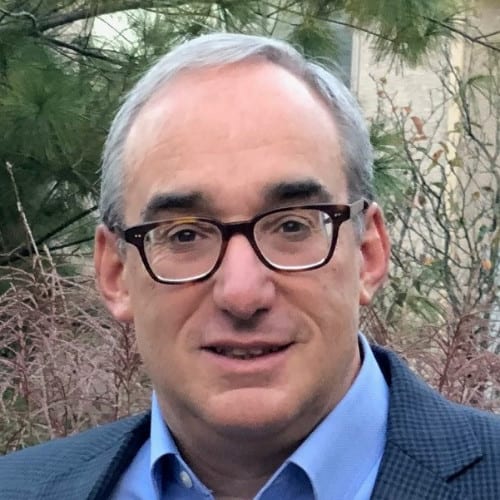 Pe­ter Tum­mi­no
Nim­bus re­ports that Tum­mi­no is join­ing the com­pa­ny as its new CSO af­ter his last stint at J&J, where he was glob­al head of lead dis­cov­ery and head­ed up re­search teams on both sides of the At­lantic. Ear­li­er he had a long stretch at GSK, where he ran the can­cer epi­ge­net­ics team, among oth­er things.
Nim­bus made head­lines in the in­dus­try with its $400 mil­lion up­front deal with Gilead on NASH. But it's al­so been com­plete­ly re­vamp­ing the top team. CEO Don Nichol­son left last fall, short­ly af­ter a $65 mil­lion raise, re­placed by Jeb Keiper. And found­ing CSO Rosana Kapeller fol­lowed out the ex­it soon af­ter, lat­er join­ing Google's GV as its first en­tre­pre­neur-in-res­i­dence for life sci­ences.
We've seen a large ex­o­dus of R&D ex­ecs out of phar­ma in re­cent years, as se­nior re­searchers with years of ex­pe­ri­ence in large or­ga­ni­za­tions try their hand at the small­er biotechs, where new op­por­tu­ni­ties have abound­ed.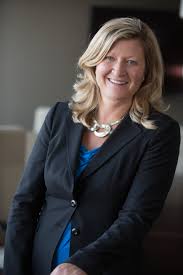 Jodie Mor­ri­son
→ Jodie Mor­ri­son has been tapped CEO of Ca­dent Ther­a­peu­tics, free­ing Michael Cur­tis to fo­cus on the R&D work the biotech start­up is do­ing on al­losteric mod­u­la­tors with the $40 mil­lion cash it re­cent­ly raised. Mor­ri­son brings fresh ex­pe­ri­ence at the helm from Keryx and Tokai, both of which have since be­come blend­ed in­to new, merged en­ti­ties. Part­nered with No­var­tis, Ca­dent is work­ing on "both fla­vors of the NM­DA re­cep­tor" to treat both de­pres­sion and schiz­o­phre­nia, though its most ad­vanced pro­gram tar­gets es­sen­tial tremor.
→ Look­ing for some sta­bil­i­ty in the C-suite af­ter go­ing through two CEOs in less than a year, Abeona Ther­a­peu­tics has asked in­ter­im CEO João Sif­fert to as­sume the post per­ma­nent­ly. For­mer­ly of fel­low gene ther­a­py com­pa­ny Cere­gene, Sif­fert joined Abeona in 2018 as CMO and head of R&D, then soon be­gan to dou­ble as chief ex­ec­u­tive when then-CEO Carsten Thiel got boot­ed six months in­to the job due to mis­con­duct. Sif­fert's ex­pe­ri­ence on the board of AveX­is, the com­pa­ny says, po­si­tions him well for guid­ing the com­pa­ny in both the clin­ic and man­u­fac­tur­ing fa­cil­i­ty.
→ Over a 13-year ca­reer as a biotech an­a­lyst at Piper Jaf­fray, Cowen and Bank of Amer­i­ca Mer­rill Lynch, Rachel McMinn learned a lot about the in­dus­try and be­gan to won­der if she should be the one run­ning the com­pa­ny rather than just giv­ing ad­vice. Af­ter a short stint as chief busi­ness and strat­e­gy of­fi­cer at In­ter­cept, she's ready to make the jump with the for­mal launch of a new biotech of her own. McMinn and the 20 staffers at New York-based Neu­ro­gene are tack­ling rare neu­ro­log­i­cal con­di­tions with a pipeline of gene ther­a­pies us­ing AAV tech.
→ Catal­ent $CTLT has pro­mot­ed Alessan­dro Masel­li to pres­i­dent and COO. For­mer­ly the SVP of glob­al op­er­a­tions, Masel­li will now over­see in­te­gra­tion of the com­pa­ny's con­tract re­search ser­vice of­fer­ings — with a re­cent ac­qui­si­tion of Ju­niper Phar­ma — and take the bur­den of run­ning the day-to-day op­er­a­tions off CEO John Chimin­s­ki's shoul­ders.
→ Fol­low­ing its peers in em­brac­ing dig­i­tal med­i­cine, France's Sanofi said its chief med­ical of­fi­cer Ameet Nath­wani would al­so serve as the com­pa­ny's first chief dig­i­tal of­fi­cer. Nath­wani, who was hired in 2016, is now al­so charged with in­te­grat­ing Sanofi's ar­se­nal of med­i­cines with dig­i­tal tech­nolo­gies and ink­ing dig­i­tal part­ner­ships. Last year, Pfiz­er and Mer­ck named their CDOs, while No­var­tis and GSK an­nounced sim­i­lar ap­point­ments in 2017.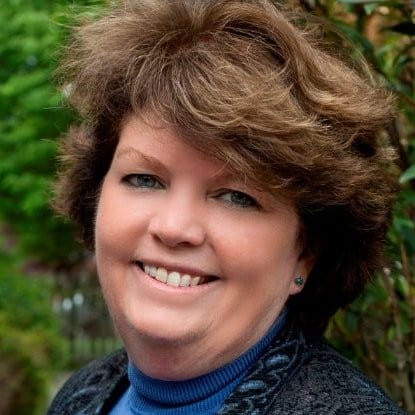 Gail McIn­tyre
→ Hav­ing man­aged Ar­a­vive's $AR­AV R&D op­er­a­tions in Hous­ton for the past cou­ple of years, Gail McIn­tyre has earned a seat on the ex­ec­u­tive team as CSO. She will con­tin­ue to shep­herd the biotech's can­cer ther­a­pies, one of which is now in Phase Ib, through lead op­ti­miza­tion and ear­ly de­vel­op­ment to the clin­ic.
→ Sam Wak­sal's Kad­mon $KDMN has tapped one of its di­rec­tors to lead its fi­nance or­ga­ni­za­tion as CFO. Steven Mee­han, a for­mer in­vest­ment banker, brings both a deep un­der­stand­ing of the Kad­mon's in­flam­ma­to­ry and fi­brot­ic dis­ease pipeline and "ex­pe­ri­ence in M&A, fi­nan­cial plan­ning and cap­i­tal rais­ing," the com­pa­ny says.
→ T cell im­munother­a­py de­vel­op­er Medi­gene has con­vinced sea­soned in­vest­ment banker Ax­el-Sven Malkomes to jump back in­to biotech. In the dual role of chief fi­nan­cial of­fi­cer and chief busi­ness de­vel­op­ment of­fi­cer, Malkomes will have broad au­thor­i­ty over fi­nance, BD, le­gal af­fairs, IT and com­mer­cial op­er­a­tions from his of­fice in Mu­nich. Pre­vi­ous­ly, he led strat­e­gy plan­ning and M&D for Mer­ck KGaA.
→ Achilles Ther­a­peu­tics has poached Roche vet Markus Dan­gl from fel­low can­cer im­munother­a­py de­vel­op­er Medi­gene. The CSO ap­point­ment will trig­ger a move from Ger­many to the UK for Dan­gl, who's been tasked with steer­ing the smooth en­try of two lead neoanti­gen pro­grams to the clin­ic — one in non-small cell lung can­cer and an­oth­er in melanoma.
→ As Achillion $ACHN plans for late-stage de­vel­op­ment and po­ten­tial com­mer­cial­iza­tion — de­spite re­cent­ly drop­ping a lead pro­gram — it has el­e­vat­ed for­mer cap­i­tal mar­kets banker Bri­an Di Do­na­to to CFO, months af­ter he joined the com­pa­ny.
→ Ready to em­bark on the clin­i­cal part of its T cell ther­a­py jour­ney, Eu­re­ka Ther­a­peu­tics has hired Hanzhong Li to help en­gage the fi­nan­cial com­mu­ni­ty. Li, whose of­fi­cial ti­tle will be SVP of cor­po­rate de­vel­op­ment, was CFO of Chi­na's As­cen­t­age Phar­ma fol­low­ing stints as a strat­e­gy di­rec­tor at Bay­er and an an­a­lyst at Mor­gan Stan­ley.
→ Four for­mer FDA of­fi­cials have joined Parex­el's reg­u­la­to­ry con­sult­ing team, in­clud­ing Kurt Bror­son, a 26-year agency vet­er­an steeped in chem­istry, man­u­fac­tur­ing and con­trols re­view for CDER; Changt­ing Hau­den­schild, who pri­mar­i­ly worked on clin­i­cal safe­ty and ef­fi­ca­cy as well as bio­mark­ers at CBER; cell and gene ther­a­py ex­pert Mo­ham­mad Hei­daran; and Mwan­go Kasho­ki, who brings per­spec­tive on post-ap­proval safe­ty re­quire­ments.
→ Not­ting­ham, UK-based pre­clin­i­cal ser­vice provider Syna­ture Dis­cov­ery has re­cruit­ed Al­lan Jor­dan from Can­cer Re­search UK to di­rect its on­col­o­gy drug dis­cov­ery arm. He will be joined by De­loitte vet Louisa Jordi­son, Syna­ture's first di­rec­tor of strat­e­gy plan­ning.
With con­tri­bu­tion from John Car­roll.