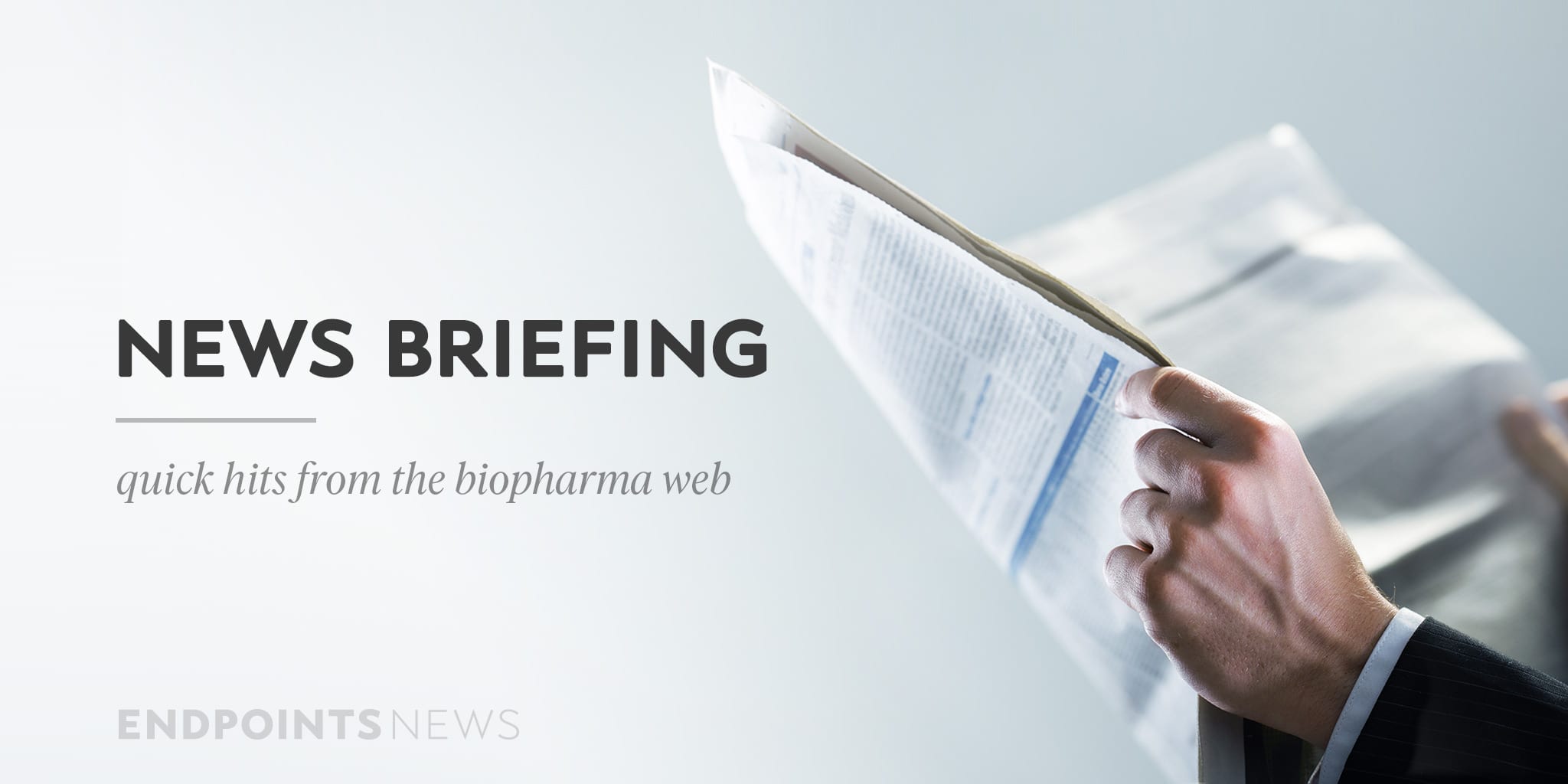 J&J bids for EU OK on Leg­end CAR-T; FDA ex­tends re­view pe­ri­od for Arde­lyx's phos­pho­rus con­trol drug
J&J may be on its way to its first cell ther­a­py ap­proval on two con­ti­nents.
The big phar­ma an­nounced on Fri­day that they had ap­plied for the EU to ap­prove the CAR-T ther­a­py for mul­ti­ple myelo­ma they are co-de­vel­op­ing with Nan­jing-based Leg­end Biotech. The ther­a­py is now sit­ting be­fore reg­u­la­tors in both Eu­rope and the US, where J&J start­ed a rolling sub­mis­sion in Jan­u­ary.
The ap­pli­ca­tions put the CAR-T on track to com­plete a me­te­oric rise to mar­ket next year and com­pete with a ri­val ther­a­py from blue­bird bio and Bris­tol My­ers Squibb that goes af­ter the same can­cer re­cep­tor, BC­MA, but has shown sig­nif­i­cant­ly worse ef­fi­ca­cy in clin­i­cal tri­als.
J&J paid Leg­end $350 mil­lion cash to part­ner on the ther­a­py four years ago, just 6 months af­ter the pre­vi­ous­ly un­known biotech dropped a 100% re­sponse rate and 94% re­mis­sion at AS­CO. Al­though blue­bird dis­missed the num­bers at the time, ar­gu­ing Leg­end had an eas­i­er pa­tient pop­u­la­tion, but re­sponse rate has stayed high even as clin­i­cal tri­als have ex­pand­ed. — Ja­son Mast
FDA ex­tends re­view pe­ri­od for Arde­lyx's CKD drug
Af­ter "con­struc­tive dis­cus­sions" with the FDA about ad­di­tion­al analy­ses for its phos­pho­rus con­trol drug for CKD, Arde­lyx an­nounced Fri­day that the re­view da­ta for its tena­panor has been ex­tend­ed by three months.
The new date has been set for Ju­ly 29, giv­ing Arde­lyx time to pro­vide in­fo to the FDA on how the drug's mech­a­nism of ac­tion works. The biotech tied the de­lay to the pan­dem­ic, say­ing that the FDA hadn't had enough time to re­view its up­dat­ed da­ta.
"While dis­ap­point­ed in the de­lay, we un­der­stand the im­pact that the COVID-19 pan­dem­ic has had on the op­er­a­tions of the agency," Arde­lyx CEO Mike Raab said in a state­ment. "We ap­pre­ci­ate the con­struc­tive la­bel­ing dis­cus­sions with the agency over the past month and be­lieve that the ad­di­tion­al analy­ses sub­mit­ted in re­sponse to re­cent di­a­logue with the agency re­in­force the ex­ten­sive clin­i­cal ev­i­dence we gen­er­at­ed on tena­panor." — Kyle Blanken­ship