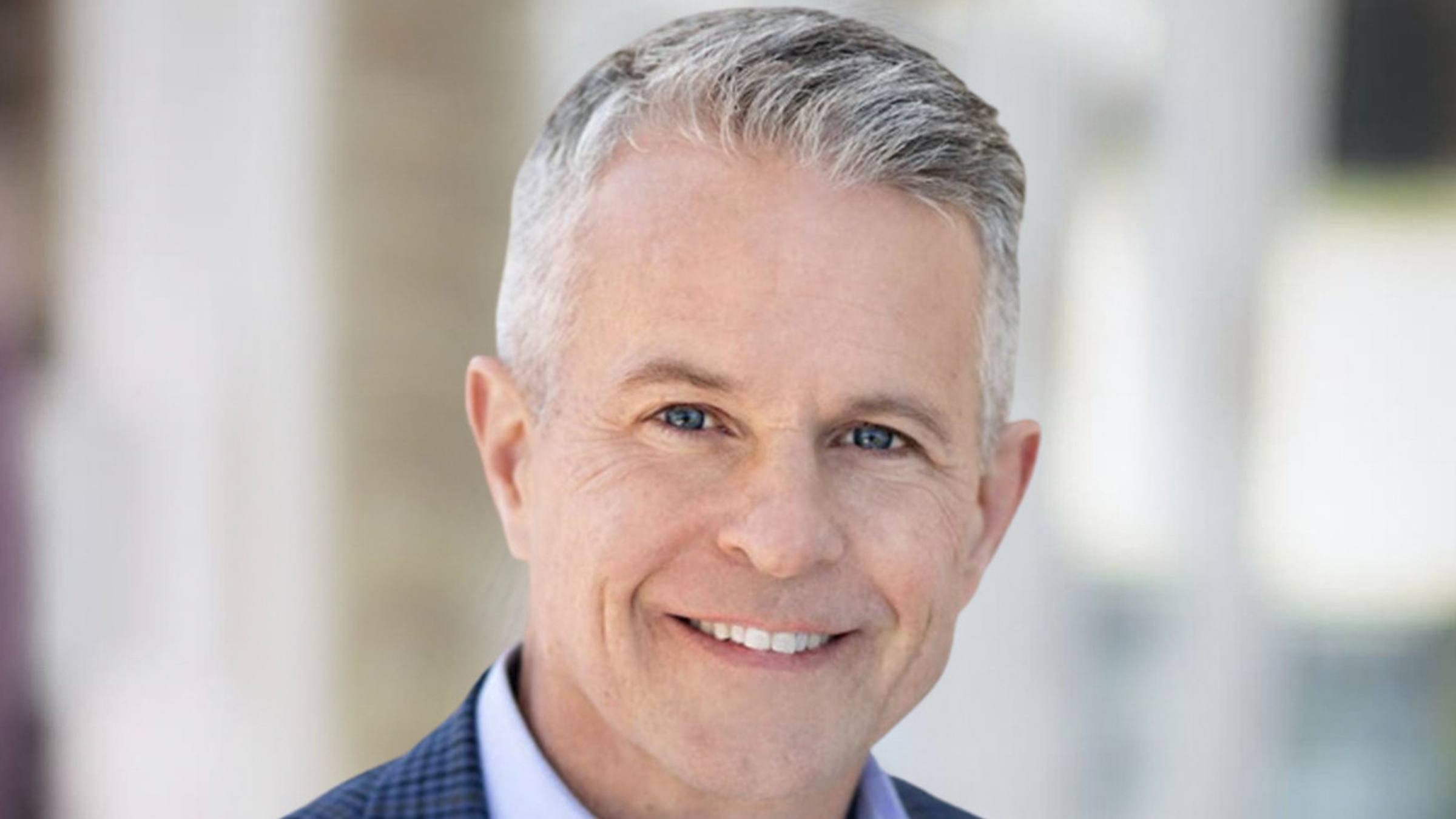 James Boylan, Enavate Sciences CEO
James Boy­lan snags $300M to hunt for biotech deals af­ter leav­ing SVB
Af­ter three decades in health­care in­vest­ment bank­ing, cul­mi­nat­ing in serv­ing as SVB pres­i­dent, James Boy­lan is head­ed to the oth­er side of the in­dus­try.
Specif­i­cal­ly, he's the new CEO of Pa­tient Square Cap­i­tal's biotech in­vest­ment com­pa­ny Ena­vate Sci­ences, which launch­es Mon­day with $300 mil­lion to go af­ter "mid­dle in­nings" pri­vate and pub­lic biotechs.
"The op­por­tu­ni­ty to re­al­ly sit shoul­der to shoul­der with peo­ple that used to be my clients and now will be my part­ners was so ex­cit­ing it pulled me out of re­tire­ment," Boy­lan told End­points News af­ter tak­ing a year off to be with fam­i­ly.
The $300 mil­lion is just the start. Boy­lan said he ex­pects an­oth­er cou­ple hun­dred mil­lion dol­lars with­in the next year to pad Ena­vate's in­vest­ment the­sis of fund­ing half a dozen biotechs with $50 mil­lion to $100 mil­lion over the com­ing 24 months. Those cap­i­tal in­fu­sions will bankroll clin­i­cal suc­cess over the com­pa­nies' next 3-5 years, he added.
"We are not at this point as­pir­ing to found com­pa­nies by tak­ing tech­nol­o­gy off the shelf, so to speak, but we are en­deav­or­ing to iden­ti­fy and then col­late in­to the or­ga­ni­za­tion in the third, fourth, fifth, sixth in­ning, so to speak, where the com­pa­nies are, more like­ly than not, they've al­ready been in­sti­tu­tion­al­ly fund­ed, they have proof of con­cept on the sci­ence, they may or may not be in the clin­ic," Boy­lan said.
Ena­vate is in "ad­vanced dis­cus­sions" with com­pa­nies al­ready and the first inked deal is like­ly to be dis­closed "short­ly," the for­mer in­vest­ment banker said. He wants the com­pa­ny to be the "part­ner of choice" to CEOs and man­age­ment teams but al­so VC shops, crossover in­vestors and firms of "an­oth­er ilk."
Speak­ing of crossover in­vestors, Boy­lan said the val­u­a­tion en­thu­si­asm of 2020 and 2021 brought com­pa­nies pub­lic a year or two ear­li­er than they oth­er­wise would have hit Wall Street.
"So they kind of look and feel like pri­vate com­pa­nies that hap­pen to be pub­licly trad­ed. So will we look at pub­lic com­pa­nies? Yes, we will," Boy­lan said.
"The bench­mark for val­u­a­tions in those rounds is point­ing to shiny ob­jects that are pub­lic com­pa­nies. So the fact that all those val­u­a­tions are down, on av­er­age, 50%, we think our strat­e­gy is com­pelling and we think the tim­ing is ac­tu­al­ly quite good, too," he con­tin­ued.
Ex­pect in­vest­ments in high growth, un­met clin­i­cal need ar­eas, Boy­lan said, with the typ­i­cal on­col­o­gy, in­flam­ma­tion and im­munol­o­gy deals, as well as oph­thal­mol­o­gy, CNS, rare dis­eases as a cat­e­go­ry and then cell and gene ther­a­py. Most ac­tiv­i­ty will hap­pen in the US, he added.
Boy­lan will build out his Ena­vate team to in­clude a chief sci­ence and/or med­ical of­fi­cer, CFO, COO and deal team.