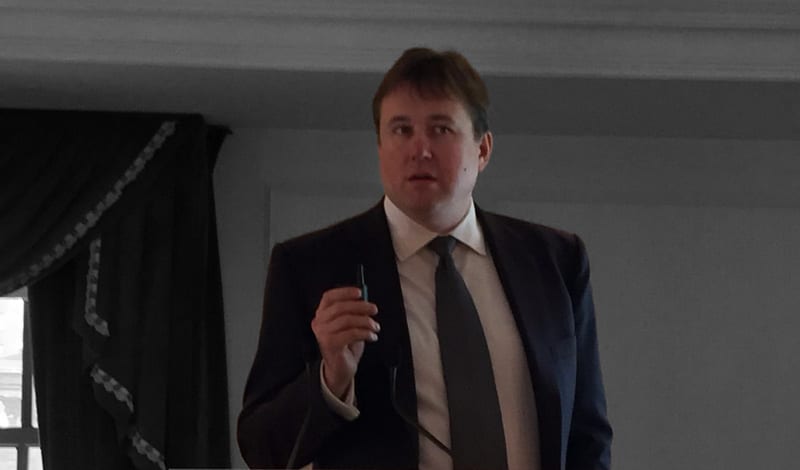 Adrian Rawcliffe, Adaptimmune
James No­ble is tak­ing his last lap at the biotech he found­ed, and saved. It's Adri­an Raw­clif­fe's turn now
Back in the sum­mer of 2014, Adap­ti­m­mune CEO James No­ble had about a mil­lion pounds in the bank. Not too much to sur­vive on, as he told me lat­er in re­count­ing the tale. But af­ter steer­ing the start­up in and out of a buy­out in or­der to stay in busi­ness, it wasn't his first look over the cliff.
A few months lat­er Glax­o­SmithK­line stepped up with a $350 mil­lion col­lab­o­ra­tion deal, where it is still ac­tive­ly in­volved in push­ing through a lead­ing pro­gram in the T-cell re­cep­tor (TCR) field.
To­day, Adap­ti­m­mune is a much larg­er, pub­lic com­pa­ny $ADAP with op­er­a­tions in the UK and Philadel­phia, much fur­ther along the way in its de­vel­op­ment ef­forts. And No­ble — a 30-year vet­er­an who once op­er­at­ed as co-CEO of Im­muno­core — is hand­ing the reins over to a GSK vet to run the com­pa­ny.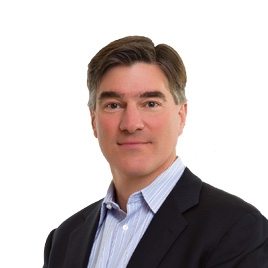 David Mott NEA
Adri­an Raw­cliffe, re­cruit­ed from the phar­ma gi­ant in 2015 as its CFO — just ahead of rak­ing in $191 mil­lion in an IPO — will be of­fi­cial­ly tak­ing the helm on Sep­tem­ber 1. Raw­cliffe spent 27 years at GSK, wind­ing up as head of fi­nance for their North Amer­i­can Phar­ma­ceu­ti­cals busi­ness.
David Mott from New En­ter­prise As­so­ci­ates still chairs the board at Adap­ti­m­mune, and he cit­ed that Big Phar­ma ex­pe­ri­ence in of­fer­ing Raw­cliffe the thumbs-up to­day on his new post. Mott and the board will now turn to find­ing Raw­cliffe's re­place­ment as CFO.
He'll have some chal­lenges to deal with. The biotech's shares have dwin­dled sharply since last fall, drop­ping about $10 off the price, which opened to­day at $4.05. The mar­ket cap has dwin­dled to a lit­tle more than $400 mil­lion — which is still a long way from that last mil­lion No­ble was down to in 2014.