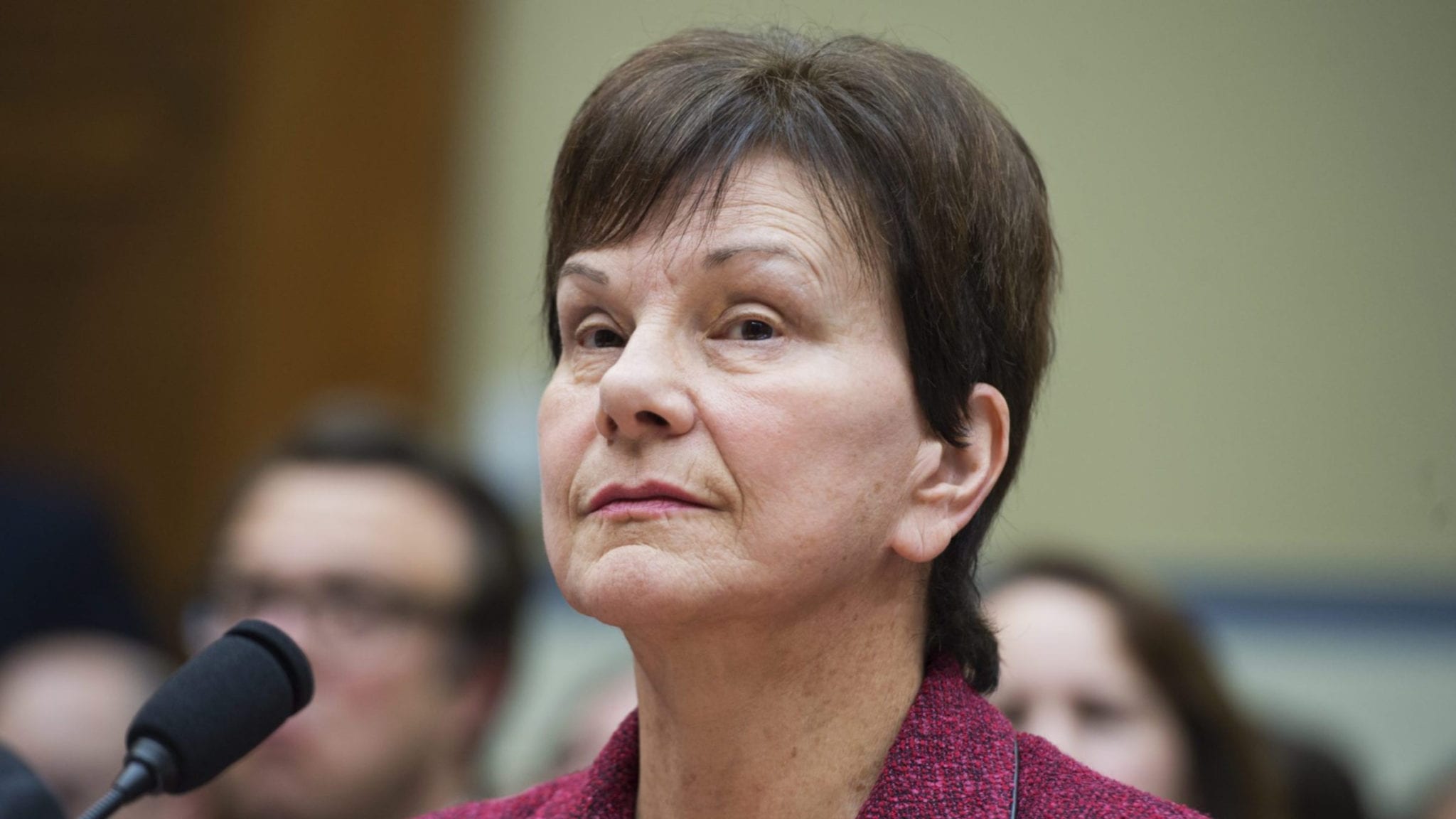 Janet Woodcock (AP Images)
Janet Wood­cock on if the FDA is get­ting tougher on drug re­views: 'I don't think so'
Fol­low­ing a re­cent string of set­backs for some drug de­vel­op­ers, act­ing FDA com­mis­sion­er Janet Wood­cock said Wednes­day that she does not think the FDA is get­ting more strin­gent in its re­views of new drugs even as the agency hosts a 3-day ad­vi­so­ry com­mit­tee next week to take a clos­er look at sev­er­al ac­cel­er­at­ed ap­provals.
"I don't think so," Wood­cock said when ques­tioned about the tougher stance at a we­bi­nar for the Al­liance for a Stronger FDA. "I think that what's hap­pen­ing is that sci­ence is mov­ing in­to fields that typ­i­cal­ly haven't seen ad­vances that we're see­ing in oth­er ar­eas, and so I think there is some ad­just­ment that has to be made as peo­ple deal with that."
She not­ed her ex­pe­ri­ence at the FDA dur­ing the HIV epi­dem­ic in the 1980s when the FDA took some chances ear­ly on with treat­ments.
"That kind of bold­ness is pred­i­cat­ed on the need be­ing so great that you can take those chances," Wood­cock said. "I think peo­ple ask­ing these ques­tions should have more con­ver­sa­tions with [new­ly mint­ed CDER di­rec­tor] Pa­trizia Cavaz­zoni and [head of the FDA's Of­fice of New Drugs] Pe­ter Stein."
She al­so not­ed that CDER was try­ing to fin­ish a ma­jor re­or­ga­ni­za­tion just as the pan­dem­ic took off, and they haven't been able to fin­ish that work and to ful­ly staff up.
"I wouldn't read too much in­to the tea leaves over this, but it's worth hav­ing more con­ver­sa­tions with the cen­ter," she said.
The com­ments come as SVB Leerink an­a­lyst Ge­of­frey Porges re­cent­ly said in an in­vestor note that the FDA may be hard­en­ing its stance against the in­dus­try, par­tic­u­lar­ly with re­spect to safe­ty is­sues.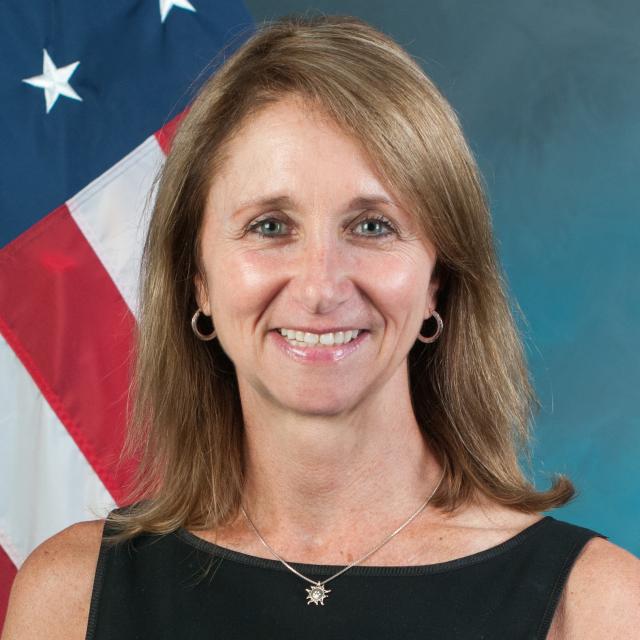 Mary Deni­gan-Macauley
"There is a per­cep­tion among in­vestors that the FDA has be­come more ac­tive and de­mand­ing un­der new act­ing com­mis­sion­er Janet Wood­cock," Porges wrote. "If this is a sea change (rather than a co­in­ci­dence of tim­ing), then it seems sen­si­ble to as­sume that reg­u­la­to­ry ap­pli­ca­tions with any un­cer­tain­ties or ques­tions have a high­er-than-ex­pect­ed risk of be­ing de­layed and will be sub­ject to fur­ther in­for­ma­tion re­quests and ad­vi­so­ry com­mit­tee re­views."
Wood­cock al­so made clear that the FDA's in­spec­tion back­log of drug man­u­fac­tur­ing fa­cil­i­ties is a pri­or­i­ty. The pan­dem­ic has forced the FDA to for­go more than 1,000 of its planned fis­cal year 2020 in­spec­tions and the agency will like­ly face a back­log of fu­ture in­spec­tions for years to come, ac­cord­ing to Mary Deni­gan-Macauley, di­rec­tor of health care at the Gov­ern­ment Ac­count­abil­i­ty Of­fice.
"We have our own re­cov­er­ies to make on fa­cil­i­ty sur­veil­lance and in­spec­tions and things that we may not have got­ten to," she said in ref­er­ence to a ques­tion on what the agency will fo­cus on fol­low­ing the pan­dem­ic.
The FDA on Wednes­day un­veiled new guid­ance on re­mote in­spec­tions, ex­plain­ing how they will be re­quest­ed by the FDA and con­duct­ed for the du­ra­tion of the Covid-19 pub­lic health emer­gency at any fa­cil­i­ty where phar­ma­ceu­ti­cal prod­ucts, in­clud­ing bi­o­log­ics, are man­u­fac­tured, processed, packed or held.
The FDA is al­so prep­ping to de­cide where to spend an ad­di­tion­al $500 mil­lion from Con­gress that came as part of Covid-re­lat­ed stim­u­lus funds.
She said a sig­nif­i­cant amount of those funds will be spent on sur­veil­lance in its pre­mar­ket work and that sur­veil­lance must be stepped up across the agency.
"We are al­so go­ing to in­vest in sup­ply chain. This pan­dem­ic made clear we don't have enough vis­i­bil­i­ty in­to sup­ply chains, and much of this is IT-dri­ven," Wood­cock said.
Oth­er ma­jor pro­grams at the agency this year in­clude tech and in­fra­struc­ture mod­ern­iza­tion projects, ini­tial­ly led by Amy Aber­nethy, who's now de­part­ing the agency lat­er this month.
And as the next it­er­a­tion of PDU­FA ne­go­ti­a­tions has in­di­cat­ed, Wood­cock al­so not­ed, "Cell and gene ther­a­py is the most press­ing re­source need." The push comes as INDs for new gene ther­a­pies have cat­a­pult­ed from just 32 in 2010 to 161 in 2019, and many more are ex­pect­ed in the com­ing years.