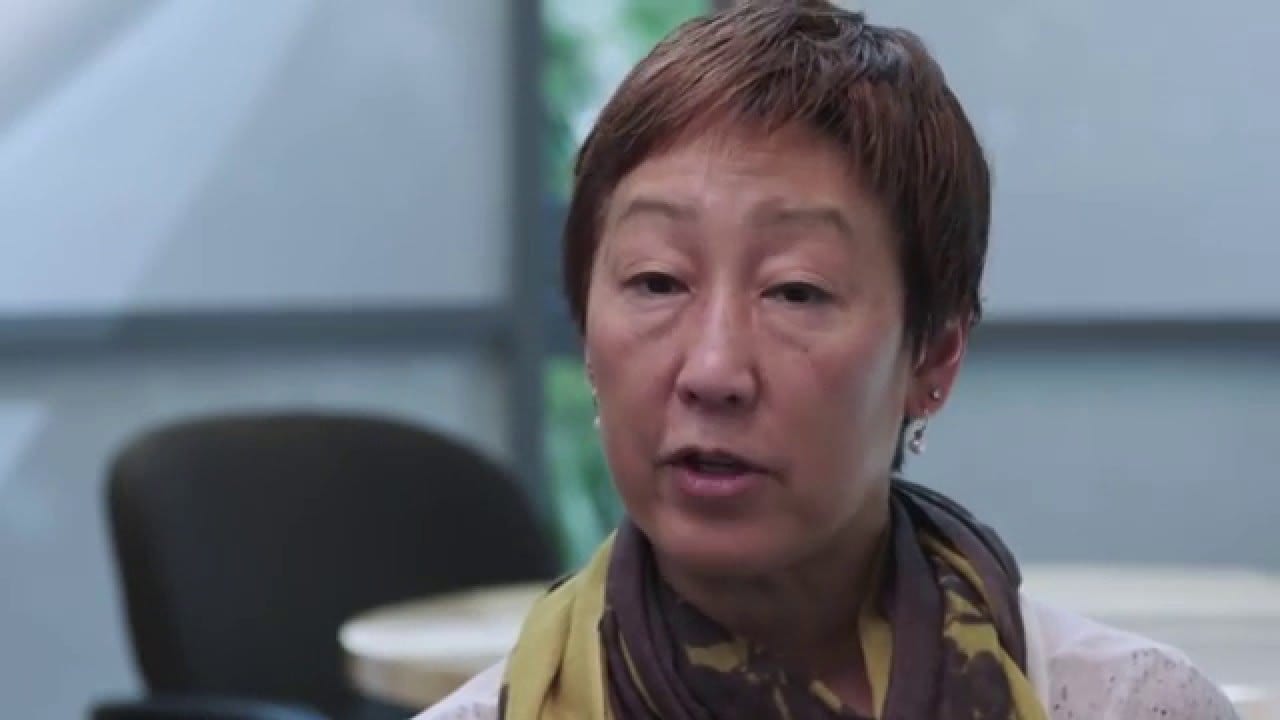 Judith Shizuru (Stanford Department of Medicine via YouTube)
Jasper Ther­a­peu­tics launch­es out of Stan­ford with new ap­proach to stem cell treat­ment
The first girl in the tri­al came in with chron­ic di­ar­rhea and the im­mune sys­tem of an un­treat­ed HIV pa­tient. Born with a rare ge­net­ic dis­ease that im­ped­ed her abil­i­ty to make B and T cells, she had once been giv­en a stem cell trans­plant but it didn't take. Back in the hos­pi­tal, she was in­ject­ed with a new ex­per­i­men­tal an­ti­body and then giv­en a new stem cell trans­plant. Soon, she gained weight. The di­ar­rhea stopped.
"She has nor­mal T cells now," Ju­dith Shizu­ru, the Stan­ford sci­en­tist who pi­o­neered the an­ti­body, told End­points News. "She's in school."
It's the kind of med­ical sto­ry to launch a biotech around. To­day, Shizu­ru's com­pa­ny Jasper Ther­a­peu­tics is emerg­ing out of stealth-mode with $35 mil­lion in Se­ries A fund­ing led by Abing­worth and Qim­ing, a mol­e­cule from Am­gen, and a Phase I tri­al set for its first read­out on Mon­day at ASH.
Jasper is broad­ly aimed at mak­ing stem cell trans­plants safer, more ac­ces­si­ble and more ef­fec­tive by us­ing an­ti­bod­ies as con­di­tion­ing agents. These agents clear out bone mar­row to make room for the new stem cells to graft on­to the body.
The new com­pa­ny is one of a hand­ful now us­ing an­ti­bod­ies to help ease stem cell trans­plan­ta­tion. Cal­i­for­nia-based Forty Sev­en is test­ing a com­bi­na­tion of two an­ti­bod­ies, a c-Kit and a CD-47, in mon­keys. In Cam­bridge, Mass., Ma­gen­ta Ther­a­peu­tics is work­ing on a c-Kit that re­leas­es a tox­in af­ter it binds.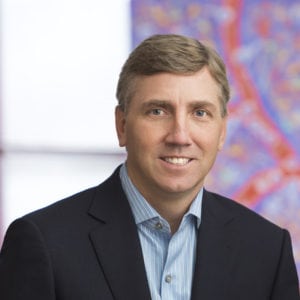 William Lis
Jasper's Phase I us­es a naked an­ti­body called JSP191 to help pa­tients with se­vere com­bined au­toim­mune de­fi­cien­cy re­ceive stem cell trans­plants – the on­ly pos­si­ble cure for the life-threat­en­ing dis­ease – but such trans­plants are used in a wide va­ri­ety of con­di­tions and Jasper has broad­er aims. Those in­clude oth­er au­toim­mune dis­eases, acute myeloid leukemia and cell-di­rect­ed gene ther­a­py.
"There's a sig­nif­i­cant amount of progress be­ing made in gene ther­a­py," in­ter­im CEO William Lis told End­points, "but no progress be­ing made in a con­di­tion­ing agent that will help graft gene ther­a­py."
Shizu­ru path to the new an­ti­body was long and for­tu­itous. In 1987, Arl Arzst, the leg­endary ad ex­ec­u­tive and pres­i­dent of Proc­tor and Gam­ble in­ter­na­tion­al flew in on a re­cruit­ing trip for Stan­ford busi­ness stu­dents. There he vis­it­ed Shizu­ru, a young bi­ol­o­gy PhD can­di­date, be­cause he knew her room­mate. Arzst's daugh­ter had di­a­betes and as Shizu­ru ex­plained the work she was do­ing on pan­cre­at­ic islet cell trans­plants, he told her to come to Eu­rope.
Shizu­ru had nev­er been to Eu­rope, but there Ar­szt in­tro­duced her to Ken Far­ber and the oth­er founders of the Ju­ve­nile Di­a­betes Foun­da­tion (now the JDRF). The founders struck a years-long cor­re­spon­dence and en­cour­aged Shizu­ru to go to med­ical school, where she de­cid­ed that if sci­en­tists were ever go­ing to de­vel­op trans­plants that didn't trig­ger an im­mune re­sponse, it would be through stem cell work. She con­tin­ued her work at the Irv Weiss­man's Stan­ford re­gen­er­a­tive lab, where even­tu­al­ly a grad­u­ate stu­dent made a dis­cov­ery that piqued her in­ter­est.
To put new stem cells in, you have to get the old stem cells out. That's not al­ways easy. The cells sit in these pock­ets in the bone mar­row, and they're pret­ty com­fort­able there. Doc­tors have to force them out, of­ten us­ing chemother­a­py or ra­di­a­tion, which dam­age DNA and cause se­vere side ef­fects. The costs some­times out­weigh the ben­e­fits.
"There are dis­eases we're not treat­ing be­cause it's too dan­ger­ous," Shizu­ru said. "And the kids we're treat­ing, they're so, so frag­ile."
The grad stu­dent had shown in mice that an­ti­bod­ies could be used to de­plete the stem cells and po­ten­tial­ly elim­i­nate the need for chemother­a­py or ra­di­a­tion. Shizu­ru and her team be­gan look­ing to see if any­one had de­vel­oped a hu­man ver­sion of the an­ti­body, CD117. It turned out Am­gen had al­ready de­vel­oped a ver­sion of this an­ti­body for a dif­fer­ent use. It al­so turned out she had a for­mer post­doc and a for­mer ad­vi­sor who worked there. They be­gan a col­lab­o­ra­tion.
"We set out to cross the val­ley of death," Shizu­ru said, us­ing an in­dus­try slang term for the jump from an­i­mal mod­els to hu­man us­es.
Af­ter mak­ing a va­ri­ety of tweaks to the treat­ment, they pub­lished a pa­per in Sci­ence Trans­la­tion­al Med­i­cine in 2016 show­ing the an­ti­bod­ies cre­at­ed a 10,000 fold re­duc­tion in the num­ber of stem cells in mice.
The same year, they be­gan a clin­i­cal tri­al on 90 SCID pa­tients. These pa­tients had re­ceived stem cell trans­plants when they were very young but hadn't been giv­en chemo or ra­di­a­tion for fear the side ef­fects would be too se­vere. The orig­i­nal trans­plants boost­ed their num­ber of im­mune cells, but with­out chemo or ra­di­a­tion, the stem cells don't graft in­to those pock­ets and the body won't con­tin­ue pro­duc­ing T cells. With­out those, they are ex­tra­or­di­nar­i­ly prone to in­fec­tion. Many pass away be­fore age 2.
The hope is that the an­ti­bod­ies al­lowed the stem cells to graft, and the pre­lim­i­nary an­swer to that ques­tion will be out on Mon­day. For the first girl in the tri­al, life has im­proved but ques­tions about how long her body will make im­mune cells re­main. Still, for that girl and oth­ers, Shizu­ru is con­fi­dent.
"We see there is stem cell en­graft­ment," Shur­izi said. "They are ac­tu­al­ly mak­ing new T cells."