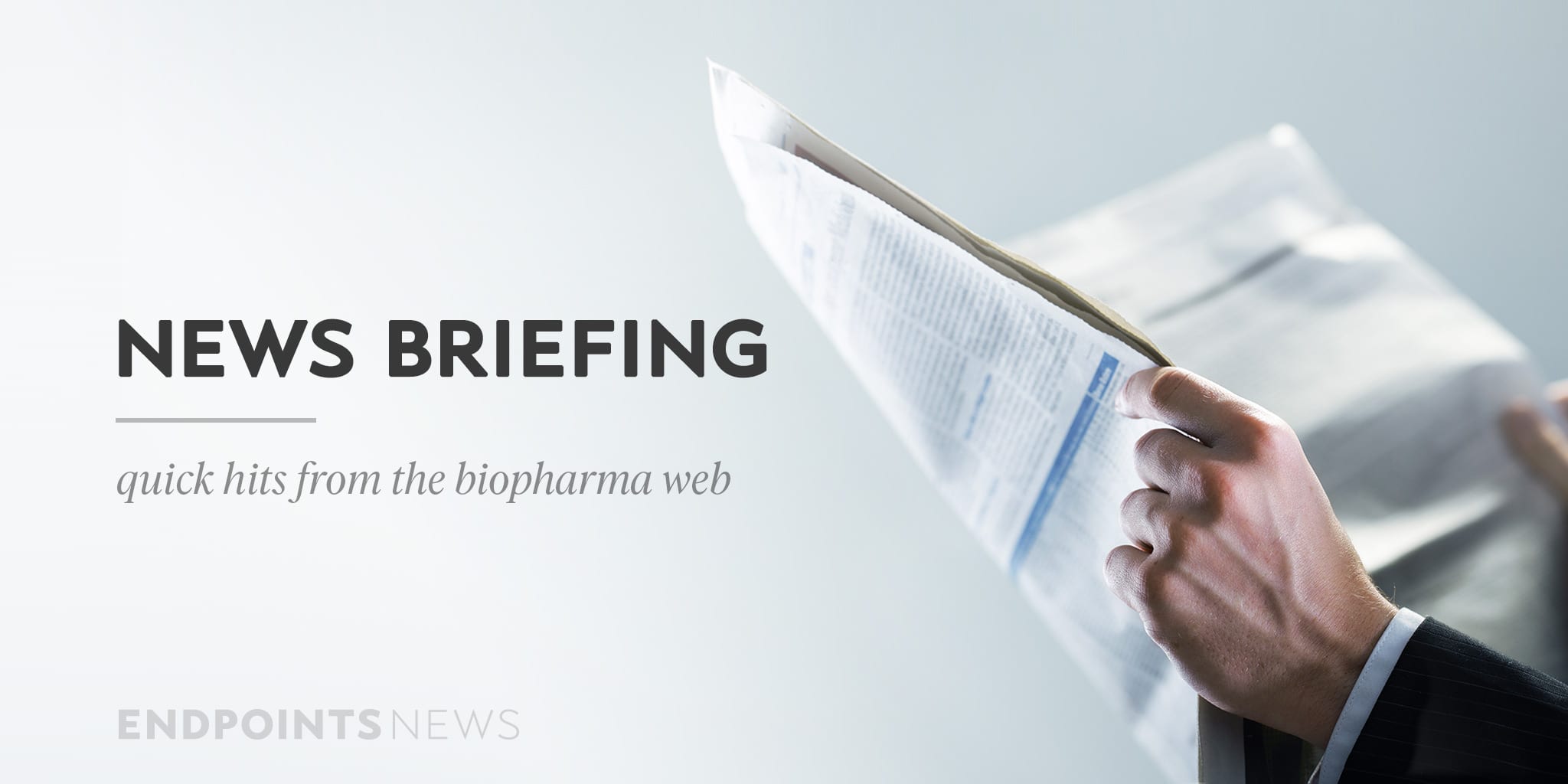 Jasper's cell ther­a­py con­di­tion­ing agent shows promise in small study; Vi­iV's Ruko­bia sees ap­proval in Eu­rope
Jasper Ther­a­peu­tics, broad­ly aimed at mak­ing cell ther­a­py safer, re­leased pre­lim­i­nary da­ta for its com­ple­ment to stem cell trans­plants on Mon­day.
The biotech is run­ning an open-la­bel Phase I tri­al of its lead pro­gram JSP191, an an­ti-CD117 mon­o­clon­al an­ti­body that tar­gets the stem cell fac­tor re­cep­tor, as a con­di­tion­ing agent in pa­tients aged 65 to 74 with myelodys­plas­tic syn­dromes or acute myeloid leukemia that are un­der­go­ing blood cell trans­plan­ta­tion. Six pa­tients have re­ceived the treat­ment thus far, and all six showed suc­cess­ful en­graft­ment.
Re­searchers al­so saw donor myeloid chimerism of at least 95% in five of six evalu­able pa­tients at 28 days. Three of the five al­so showed that resid­ual dis­ease could not be found, in­di­cat­ing a "com­plete erad­i­ca­tion," Jasper said.
Jasper's the­o­ry be­hind JSP191 is that it blocks the stem cell fac­tor from bind­ing to CD117 and dis­rupts sur­vival sig­nals, caus­ing the stem cells to die off. That cre­ates an "emp­ty space" of sorts in the bone mar­row, al­low­ing for donor or gene-cor­rect­ed trans­plant­ed stem cells to en­graft.
The com­pa­ny launched out of Stan­ford, emerg­ing from stealth in late 2019 with a $35 mil­lion Se­ries A round.
Eu­rope ap­proves Ruko­bia for drug-re­sis­tant HIV
GSK's Vi­iV saw the FDA ap­prove its twice-dai­ly pill for HIV back in Ju­ly, but now they've re­ceived the green light on an­oth­er con­ti­nent.
The Eu­ro­pean Union on Mon­day grant­ed Ruko­bia the thumbs up for use in com­bi­na­tion with oth­er an­ti­retro­vi­ral ther­a­pies in adults with drug-re­sis­tant HIV, about two months af­ter the CHMP not­ed its pos­i­tive opin­ion. In the ran­dom­ized co­hort of the drug's piv­otal tri­al, 60% of the 272 pa­tients who re­ceived Ruko­bia in ad­di­tion to op­ti­mized back­ground ther­a­py saw un­de­tectable HIV vi­ral load af­ter 96 weeks.
"There still re­mains a small sub­set of peo­ple liv­ing with mul­ti-drug re­sis­tant HIV who are at risk of hav­ing their dis­ease progress," Vi­iV CEO Deb­o­rah Wa­ter­house said in a state­ment. "We aim to meet the di­verse needs of the HIV com­mu­ni­ty."
Ruko­bia func­tions by tar­get­ing the first step of the HIV life cy­cle and shows no cross-re­sis­tance to oth­er cur­rent­ly li­censed an­ti­retro­vi­ral class­es, Vi­iV says. That can help HIV pa­tients who have strug­gled to sup­press their vi­ral lev­els us­ing oth­er treat­ments.
Vi­iV al­so notched an ap­proval in the US for Cabe­nu­va last month, be­com­ing the first FDA-ap­proved in­jectable for HIV. The ther­a­py will look to re­place the dai­ly oral pills that are cur­rent­ly stan­dard of care in treat­ing HIV-pos­i­tive adults.