J&J adds PhI­II hy­per­ten­sion drug to the pipeline with $230M-plus cash deal for Idor­sia
J&J is adding a $230 mil­lion bonus deal to its $30 bil­lion buy­out of Acte­lion.
The phar­ma gi­ant just snagged com­mer­cial­iza­tion rights on aproci­ten­tan (ACT-132577), which scored promis­ing Phase II da­ta for treat­ment re­sis­tant hy­per­ten­sion. Poised at the launch of a Phase III tri­al, J&J is hand­ing over $160 mil­lion in cash and will fol­low up with a se­ries of pay­ments with the rest com­ing in in­stall­ments over the next three and a half years.
J&J lined up this deal as Idor­sia was spun out of Acte­lion af­ter the phar­ma gi­ant snagged the Swiss com­pa­ny's drug port­fo­lio. In ad­di­tion to the hefty cash com­mit­ment for this late-stage drug, J&J al­so signed off on a deal to pay out roy­al­ties rang­ing from 20% to 35% from sales. And the phar­ma gi­ant al­so lands rights to any de­riv­a­tive prod­ucts that comes out of the hy­per­ten­sion pro­gram.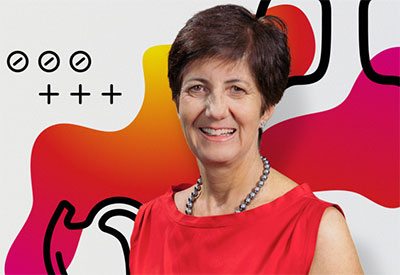 Mar­tine Clozel
J&J and Idor­sia will now share late-stage re­search costs, adding a new Phase III drug to the Janssen pipeline.
Idor­sia re­port­ed last May that aproci­ten­tan hit marks for sta­tis­ti­cal sig­nif­i­cance in their dose-rang­ing study. Re­searchers found that af­ter 8 weeks of ther­a­py the "mean re­duc­tion from base­line in di­as­tolic blood pres­sure – as mea­sured at trough with a nov­el au­to­mat­ed of­fice blood pres­sure de­vice – was be­tween 6.3 and 12.0 mmHg in a sta­tis­ti­cal­ly sig­nif­i­cant dose-de­pen­dent man­ner for the ACT-132577 groups ver­sus a de­crease of 4.9 mmHg in the place­bo group and a de­crease of 8.4 mmHg in the lisino­pril group (in the per-pro­to­col pop­u­la­tion com­prised of 410 pa­tients). Sys­tolic blood pres­sure re­duc­tions ranged from 10.3 to 18.5 mmHg in a sta­tis­ti­cal­ly sig­nif­i­cant dose-de­pen­dent man­ner in the ACT-132577 groups and were 7.7 and 12.8 mmHg in the place­bo and lisino­pril groups, re­spec­tive­ly."
Idor­sia was launched with a hot stock on the Swiss ex­change (SWX: IDIA}, ini­tial­ly priced around the con­sid­er­able cash it was giv­en. Shares have more than dou­bled since the spin­out oc­curred.
Mar­tine Clozel, the CSO at In­dor­sia and the wife of CEO Jean-Paul Clozel, had this to say:
With this de­ci­sion, Janssen has rec­og­nized the po­ten­tial of aproci­ten­tan, the lat­est prod­uct from a re­search ef­fort that was ini­ti­at­ed near­ly 30 years ago and re­sult­ed in a broad un­der­stand­ing of the en­dothe­lin sys­tem and two en­dothe­lin re­cep­tor an­tag­o­nists on the mar­ket. Aproci­ten­tan can be en­vi­sioned to have many oth­er po­ten­tial ap­pli­ca­tions, in ad­di­tion to hy­per­ten­sion. This makes the col­lab­o­ra­tion with Janssen even more mean­ing­ful for us.