J&J antes $50M to get Zymework­s' 6th big bis­pecifics al­liance un­der­way, with $6B in to­tal mile­stones on the ta­ble
New­ly pub­lic Zymeworks $ZYME has just lined up its 6th ma­jor bio­phar­ma dis­cov­ery al­liance, this time bring­ing J&J $JNJ in­to a fold that al­ready in­cludes such big play­ers as Mer­ck, Eli Lil­ly, Cel­gene, GSK and Dai­ichi Sankyo. And this deal starts with a sub­stan­tial — for a dis­cov­ery deal — up­front along with $1.4 bil­lion in to­tal mile­stones on the ta­ble.
Zymeworks' some­what bat­tered shares took off on the news, spik­ing 38% Mon­day morn­ing.
As in some of its oth­er deals, Zymeworks is bring­ing its Azy­met­ric and EFECT plat­forms to the ta­ble — this time look­ing to iden­ti­fy 6 bis­pecifics for a slate of un­de­clared tar­gets picked by Janssen. And J&J is pay­ing $50 mil­lion to get things start­ed with an­oth­er $282 mil­lion in de­vel­op­ment mile­stones and $1.12 bil­lion in com­mer­cial cash on the line for suc­cess­ful work.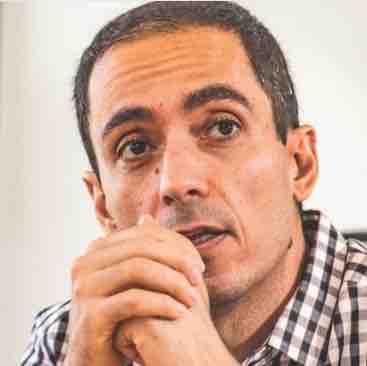 Ali Tehrani
Zymeworks CEO Ali Tehrani tells me that this brings the grand to­tal of biobucks now up for grabs to about $6 bil­lion, with around $100 mil­lion claimed in up­fronts and sup­port pay­ments from part­ners.
That's about all the de­tail you're go­ing to get on this par­tic­u­lar pact. Tehrani can't go in­to specifics, a com­mon as­pect of any re­search pact this ear­ly in the game. But he does al­low that J&J isn't look­ing at this in a nar­row frame­work, in­stead tak­ing a "broad mind­set" on what Zymeworks can do.
This has been some­thing of a tough year for Zymeworks. The Van­cou­ver-based biotech — which has been ab­sorb­ing new plat­form tech in a fast-paced dri­ve to ex­pand al­liances as it went af­ter its own in-house pro­grams — took in $59 mil­lion on its IPO af­ter pen­cil­ing in a high­er fig­ure, then watched its share price grad­u­al­ly slide to about half of the open.
The lock­up on the stock end­ed a cou­ple of weeks ago, says the CEO, and he's hap­py enough with where the com­pa­ny is on the street. Franklin Tem­ple­ton and Cor­morant came in on the stock. He ex­pects more such longterm in­vestors to fol­low, with a new road show in the off­ing. About $40 mil­lion of the stock was spo­ken for go­ing in, a com­mon fea­ture in the biotech IPO world, and now every time a gen­er­al­ist sells a thou­sand shares on a thin­ly trad­ed stock like this, it can have a big im­pact on the price.
"Our ob­jec­tive was to in­tro­duce the street (to Zymeworks) piece by piece," he says. And that means deals like this, more da­ta on the in-house drug ZW25, with an up­date com­ing at the San An­to­nio Breast Can­cer Sym­po­sium and a splash planned for AS­CO next sum­mer.
"If you look at every con­ver­sa­tion we've had," Tehrani tells me, "you know we promise and we de­liv­er. We do what we say."
And as the biotech per­forms for Wall Street, he be­lieves that mes­sage will res­onate and the price will head back up. As it did this morn­ing.
He's promised. Now he gets to de­liv­er.