J&J beefs up neu­ro pipeline, bags a new de­pres­sion drug from Cere­cor in $45M deal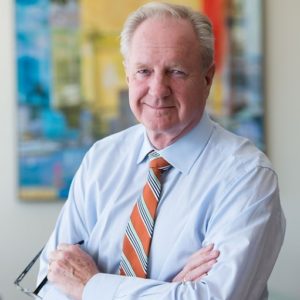 Uli Hack­sell, Cere­cor
Eight months af­ter CERC-501 failed in a key mid-stage study for treat­ing nico­tine with­draw­al, Cere­core has out­li­censed the drug rights on de­pres­sion to phar­ma gi­ant J&J for $25 mil­lion in cash plus an­oth­er $20 mil­lion mile­stone.
The drug, an oral kap­pa opi­oid re­cep­tor an­tag­o­nist, has been stud­ied for ma­jor de­pres­sion as well as sub­stance abuse at the mi­cro­cap. And it will now join a neu­ro­sciences pipeline at J&J that in­cludes a late-stage pro­gram for an in­haled ver­sion of ke­t­a­mine, a horse tran­quil­iz­er that has demon­strat­ed dra­mat­ic re­spons­es for quick­ly lift­ing de­pres­sion and sui­ci­dal think­ing — and which al­so has ma­jor psy­chotrop­ic side ef­fects.
Cere­cor, which has been beat­en in­to pen­ny stock sta­tus af­ter back-to-back clin­i­cal fail­ures, saw its shares $CERC surge 17% this morn­ing.
Cere­cor is pay­ing J&J $3.75 mil­lion of that $25 mil­lion up­front, with the rest be­ing set aside to fur­ther de­vel­op­ment of three pipeline drugs with a chance to grab a cou­ple of more. The com­pa­ny is keep­ing CERC-301, an­oth­er drug that like ke­t­a­mine tar­gets the NM­DA re­cep­tor.
CEO Uli Hack­sell, who joined Cere­cor as CEO af­ter get­ting bumped at Aca­dia, said to­day he will now step aside from the helm, but stay on as chair­man of the board.
Hack­sell not­ed:
For Cere­cor the sale pro­vides an im­por­tant cash in­fu­sion and the con­se­quen­tial op­por­tu­ni­ty to add ad­di­tion­al re­sources in­to the de­vel­op­ment of our re­main­ing as­sets, CERC-301, CERC-611 and CERC-406, and the po­ten­tial ex­pan­sion of our drug can­di­date port­fo­lio. I al­so be­lieve that the neu­ro­science ex­per­tise and strength of Janssen will be in­stru­men­tal in achiev­ing the full med­ical and com­mer­cial po­ten­tial of CERC-501.