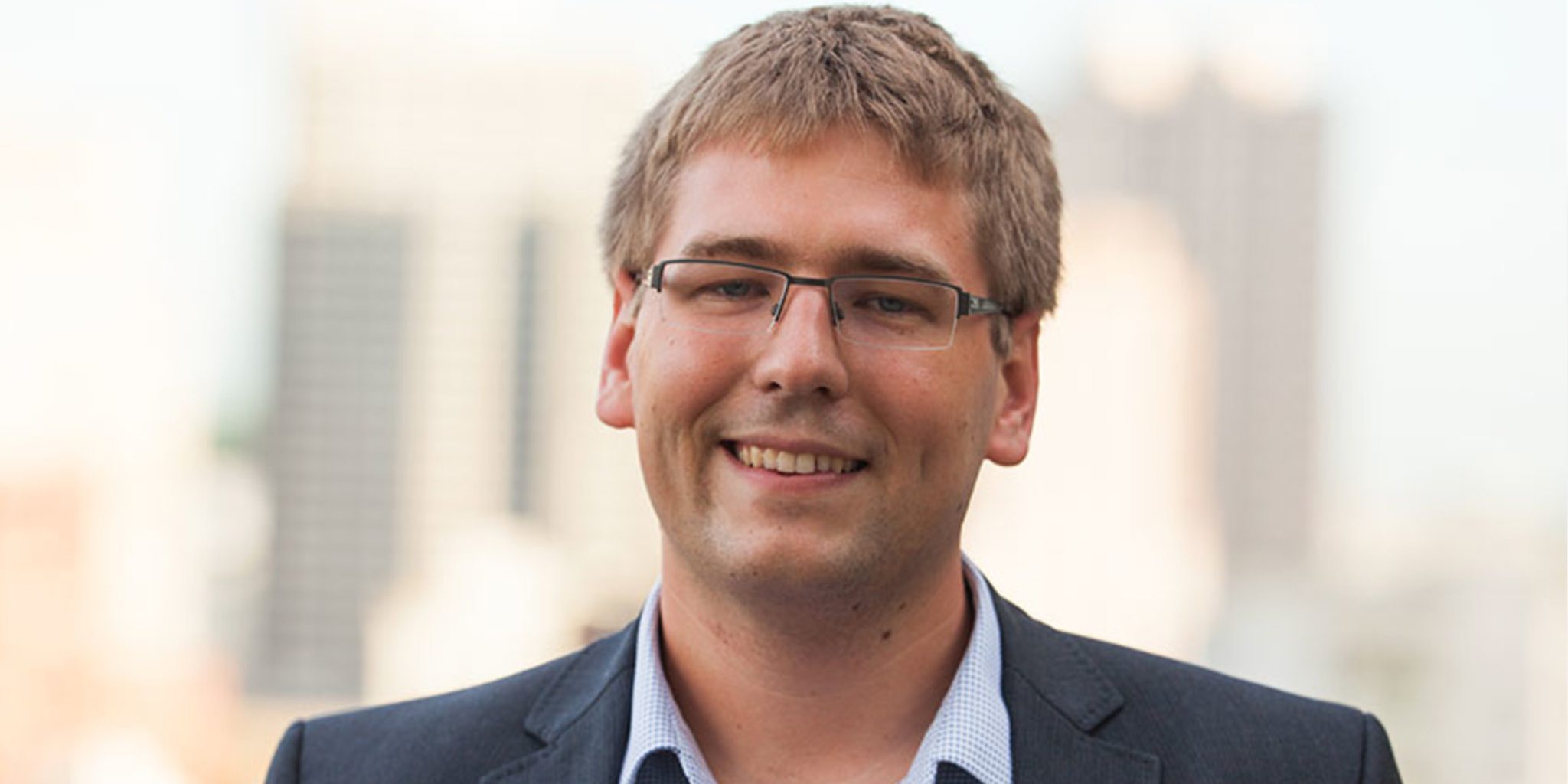 J&J, Cigna back a vant's quest to go deep­er in­to the da­ta and start con­nect­ing the dots
Data­vant has tapped some un­con­ven­tion­al sources for a $40 mil­lion raise de­signed to take them much deep­er in­to the health­care da­ta they've been plumb­ing.
Found­ed by vant chief Vivek Ra­maswamy and helmed by Travis May, the team at Data­vant — now about 65 strong and slat­ed to dou­ble over the next year — has an am­bi­tious goal.
Says CEO May: "We're try­ing to con­nect the da­ta across the health­care ecosys­tem."
Re­view­ing his own health­care ex­pe­ri­ence, May counts mul­ti­ple sources that each hold da­ta on his health record. They in­clude maybe a dozen dif­fer­ent doc­tors, 8 pay­ers, a va­ri­ety of phar­ma­cies, a 23andMe ac­count — maybe a cou­ple of hun­dred dif­fer­ent in­sti­tu­tions in to­tal that have a snap­shot of his da­ta. Data­vant is look­ing to tap all those — or as many as pos­si­ble — to as­sem­ble a com­plete pro­file drawn from the da­ta.
Back­ing them on this round is lead in­vestor Trans­for­ma­tion Cap­i­tal, along with John­son & John­son In­no­va­tion — JJDC and Cigna Ven­tures. Ra­maswamy's Roivant and Flex Cap­i­tal came back to con­tribute to the round, bring­ing the to­tal raised so far to $83 mil­lion.
For years, says May, the first big ques­tion that phar­ma com­pa­nies asked of the da­ta an­a­lyt­ics crowd was: How big is my drug's mar­ket share? Those da­ta are now ac­cu­rate, but if you col­lect da­ta from hun­dreds or thou­sands of sources, and de-iden­ti­fy the da­ta by name, the in­ter­ro­ga­tion gets more in­ter­est­ing.
"What's big now is try­ing to con­nect re­al world ev­i­dence with clin­i­cal tri­al da­ta," says the CEO.
The chal­lenge of tri­al da­ta, he adds, is that it is a se­vere­ly lim­it­ed win­dow of in­for­ma­tion. "With holis­tic in­for­ma­tion about the pa­tient, that un­locks a much bet­ter tri­al de­sign in fu­ture."
There's more. As Data­vant gath­ers in­for­ma­tion over the years, the CEO says the ques­tions and the an­swers will get more so­phis­ti­cat­ed. And Covid-19 has helped ac­cel­er­ate the whole process, re­quir­ing the use of more da­ta that can be more eas­i­ly gath­ered while al­so spurring de­vel­op­ers to get more in­no­v­a­tive in or­der to work faster— and un­der­stand things bet­ter — than ever dreamed pos­si­ble.
That's Data­vant's kind of world.