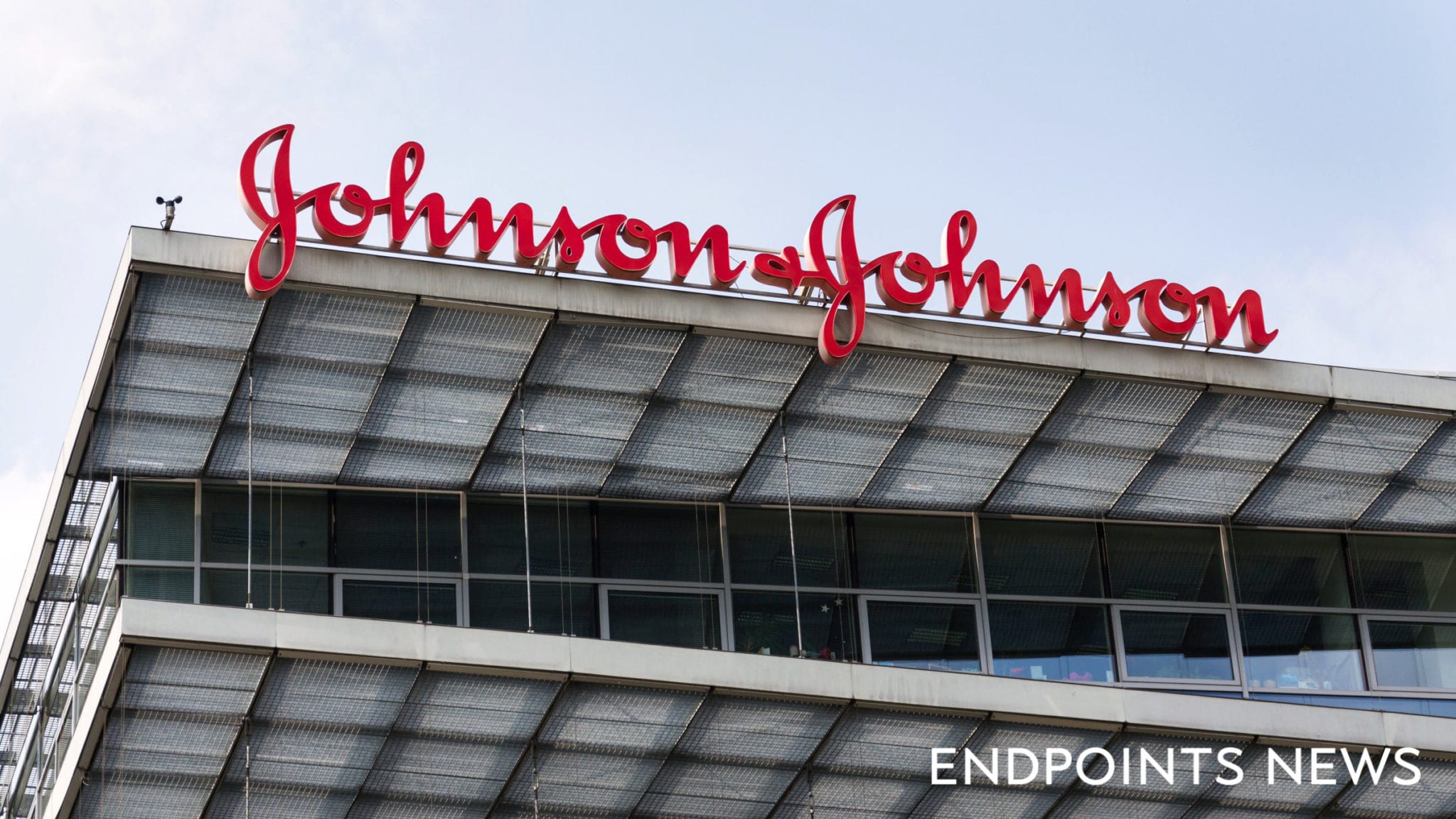 J&J hands off non-opi­oid painkiller to an up­start in the race for next-gen anal­gesics
Still fac­ing bil­lions in po­ten­tial li­a­bil­i­ty for its al­leged role in the opi­oid epi­dem­ic, J&J an­nounced a glob­al out-li­cens­ing deal for one of its non-opi­oid painkiller can­di­dates and a suite of back­up com­pounds.
The NJ-based gi­ant signed the deal with the Pa­lo Al­to biotech up­start Neu­men­tum. No fig­ures were giv­en.
The drug, JNJ-10450232, is an oral non-opi­oid anal­gesic that re­cent­ly saw mixed re­sults from a Phase IIa clin­i­cal tri­al on den­tal pa­tients. That tri­al test­ed two dos­es of the drug against ac­eta­minophen and a place­bo on 269 pa­tients suf­fer­ing tooth re­moval pain. The high­er dose per­formed com­pa­ra­bly, if slight­ly worse than ac­eta­minophen.
The news came a day af­ter Ok­la­homa an­nounced it was ap­peal­ing a fed­er­al judge's Au­gust rul­ing in its law­suit against J&J. The judge or­dered J&J to pay $572 mil­lion, a large num­ber on its face but a small frac­tion of the $17 bil­lion Ok­la­homa sought, cit­ing the cost of ad­dic­tion treat­ment, drug courts and oth­er ser­vices over the next 20 years.
J&J al­so set­tled ear­li­er this month with two Ohio coun­ties for $20.4 mil­lion.
J&J not­ed in both cas­es they ac­count­ed for on­ly 1% of all opi­oid sales, but the Ok­la­homa at­tor­ney gen­er­al's of­fice ar­gued that in ad­di­tion to the sales of its brand­ed drugs, J&J per­suad­ed doc­tors to pre­scribe opi­oids in vol­ume and de­liv­ered the raw ma­te­r­i­al to many of the larg­er play­ers in the cri­sis, in­clud­ing Pur­due Phar­ma, re­fin­ing pop­py seeds from a con­tract­ed pro­duc­er in Tas­ma­nia and ul­ti­mate­ly sup­ply­ing 60% of the opi­ate in­gre­di­ents used to cre­ate drugs like Oxy­codone.
The deal is an ex­am­ple of how quick­ly a full slate of bio­phar­mas is try­ing to pro­duce re­place­ments for opi­oids – and the hur­dles they've faced in that ef­fort.
In April, Eli Lil­ly and Pfiz­er re­vealed mixed re­sults from a Phase III tri­al on tanezum­ab, a new painkiller tar­get­ing nerve growth fac­tor, that al­so showed safe­ty is­sues. A month lat­er, they li­censed a non-opi­oid from Cen­trex­ion for $47 mil­lion up­front and $950 mil­lion in po­ten­tial mile­stones and roy­al­ties.
In March, J&J part­ner Paci­ra ac­quired MyoScience to add their pain-mit­i­gat­ing iover­aaº sys­tem to its flag­ship Ex­par­el treat­ment. They were act­ing in ad­vance of an ex­pect­ed FDA ap­proval for Heron Ther­a­peu­tics' non-opi­oid painkiller (the FDA ul­ti­mate­ly re­ject­ed it over man­u­fac­tur­ing con­cerns, but that's ex­pect­ed to on­ly be a tem­po­rary set­back).
Last De­cem­ber, SpecGX – the Mallinck­rodt gener­ics sub­sidiary that held a large chunk of the opi­oid mar­ket at the epi­dem­ic's height (as mea­sured by to­tal pills) – saw its "abuse-de­ter­rent" opi­oid re­ject­ed by the FDA.