J&J-led coali­tion launch­es a land­mark ef­fi­ca­cy study for an HIV mo­sa­ic vac­cine
For decades now, in­ves­ti­ga­tors have been drawn to HIV vac­cine re­search — a Holy Grail in an­ti-vi­ral re­search that would have an enor­mous im­pact in a world that still sees two mil­lion new in­fec­tions every year.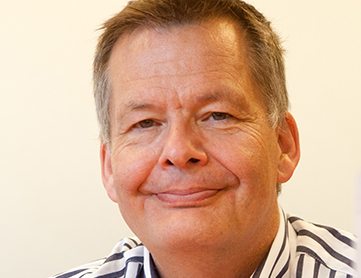 Jo­han Van Hoof
Now J&J is step­ping for­ward and spear­head­ing the first ef­fi­ca­cy study — HVTN 705/HPX2008, al­so known as "Im­boko­do" — of a new, so-called mo­sa­ic vac­cine that is en­rolling 2,600 African women to check on its abil­i­ty to quell the spread of the lethal virus.
Glax­o­SmithK­line, mean­while, si­mul­ta­ne­ous­ly an­nounced its plans to start their own Phase III study of long-act­ing cabote­gravir to see if it can ef­fec­tive­ly shut down the spread of HIV. Their re­searchers at Vi­iV will be test­ing the drug in 3,200 women in sub-Sa­ha­ran Africa.
HIV has de­feat­ed re­peat­ed vac­cine pro­grams, large­ly be­cause of the way it can mu­tate rapid­ly, of­fer­ing a puz­zling and con­stant­ly shift­ing ge­net­ic di­ver­si­ty that cre­ates a pletho­ra of sub­types around the world.
To counter that, re­searchers with J&J pieced to­geth­er vac­cines that re­ly on mul­ti­ple genes from a wide va­ri­ety of sub­types, look­ing for a com­plex pro­file that would trig­ger an im­mune re­sponse re­gard­less of where it was used around the world. An­oth­er study — HVTN 702 — has a dif­fer­ent vac­cine un­der the mi­cro­scope.
In an­i­mal stud­ies us­ing non-hu­man pri­mates, the vac­cine wound up with an ef­fi­ca­cy rate of 66%, said Jo­han Van Hoof, Janssen R&D chief for In­fec­tious Dis­eases & Vac­cines. And re­searchers were able to come up with the bio­mark­ers need­ed to check ef­fec­tive im­mune re­spons­es in healthy vol­un­teers, which al­so checked out.
So what con­cen­tra­tion would need to be pro­tect­ed in or­der to stem the epi­dem­ic?
Go­ing as low as 50% would still de­liv­er a marked im­pact on the ki­net­ics of the dis­ease, says Van Hoof. And stud­ies sug­gest that even as low as 30% could have an ef­fect.
Re­searchers will find out a lot more as they track their sub­jects over an ini­tial 2-year pe­ri­od, with plans to con­tin­ue to fol­low sub­jects to check on dura­bil­i­ty. But un­der the best of cir­cum­stances, says the sci­en­tist, it would prob­a­bly take 5 years to get a vac­cine in use around the world.
I asked Van Hoof how many peo­ple would need to be vac­ci­nat­ed glob­al­ly to stop HIV, and he paused for a mo­ment be­fore re­ply­ing: "That's the one bil­lion dol­lar ques­tion."
In the mean­time, re­searchers are still seek­ing a cure, look­ing to erad­i­cate the reser­voirs of virus that can re­main hid­den in cells while drug cock­tails keep the lid on AIDS.
J&J is backed by a large coali­tion that in­cludes sup­port from the Gates Foun­da­tion as well as NI­AID and a wide range of groups rang­ing from Har­vard and MIT to the US Mil­i­tary HIV Re­search Pro­gram at the Wal­ter Reed Army In­sti­tute of Re­search.