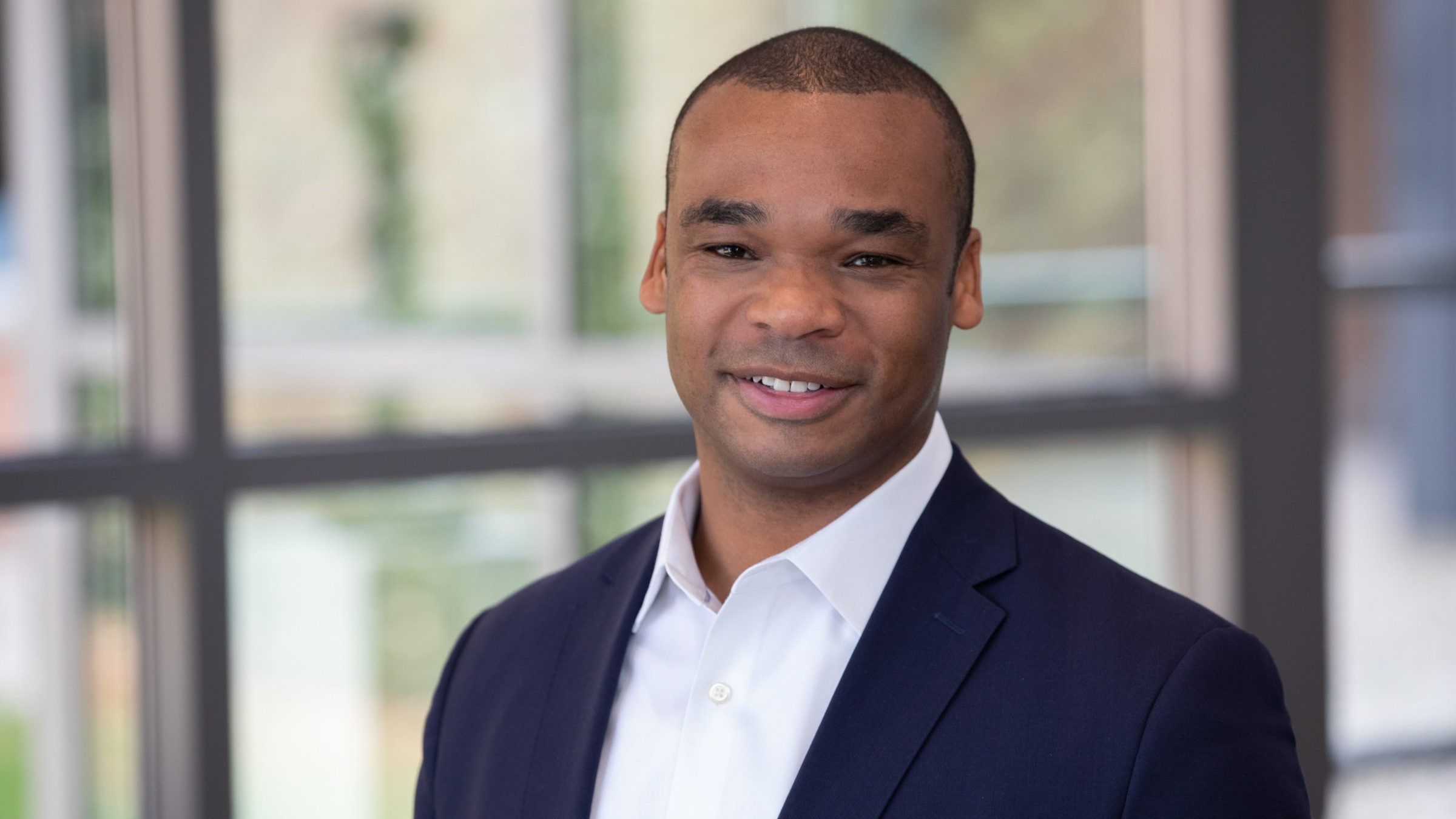 Howard Reid, VP of marketing for pulmonary hypertension at Janssen
J&J new so­cial me­dia se­ries sup­ports and cel­e­brates 'war­rior' nurs­es in pul­monary hy­per­ten­sion
Dur­ing the pan­dem­ic, con­ver­sa­tions of­ten fo­cused on sup­port­ing health­care work­ers on the front­line. Now John­son & John­son's Janssen is of­fer­ing sup­port to a dif­fer­ent kind of "PHront­line" work­er — nurs­es who care for pul­monary hy­per­ten­sion, or PH, pa­tients.
Janssen's "PHront­line Con­ver­sa­tions" de­buted last week on Face­book Live with the first episode, in a planned se­ries, on man­ag­ing care and up-to-date ed­u­ca­tion on the rare high blood pres­sure con­di­tion. While typ­i­cal hy­per­ten­sion is high blood pres­sure in the ar­ter­ies through­out the body, PH is spe­cif­ic to the lungs.
PHront­line brings to­geth­er ex­pe­ri­enced and new PH nurs­es, along with ex­perts, from around the coun­try to com­pare notes and best prac­tices and build com­mu­ni­ty. The Face­book event was live last Thurs­day but re­mains avail­able for re­peat or new view­ers and has since got­ten 400 views, said Howard Reid, VP of mar­ket­ing for pul­monary hy­per­ten­sion at Janssen.
"Nurs­es in the com­mu­ni­ty may see on­ly a few PH pa­tients a year so stay­ing up to date on best prac­tices in the care and treat­ment of pa­tients is re­al­ly im­por­tant," he said. "We al­so want to cel­e­brate and rec­og­nize these nurs­es. … They are war­riors. They don't let any­thing get in their way to do every­thing in their pow­er to help these pa­tients live the best qual­i­ty life pos­si­ble."
Dur­ing the kick­off event, two top­ics emerged as cen­tral to PH and nurs­ing. The first was the com­plex­i­ty in treat­ing the dis­ease, which was not sur­pris­ing con­sid­er­ing not on­ly the nu­ances of the rare con­di­tion it­self but al­so the chal­lenges in di­ag­nos­ing and treat­ing it dur­ing the pan­dem­ic.
"Many pa­tients were con­cerned about go­ing to the hos­pi­tal or go­ing to the doc­tor so vir­tu­al care for pa­tients with PH was a re­al­ly in­ter­est­ing top­ic," Reid said. "The nurs­es shared dif­fer­ent ap­proach­es to pa­tient man­age­ment dur­ing the pan­dem­ic and now that hope­ful­ly, we're mov­ing to a dif­fer­ent stage, how they're com­ing out of it and en­cour­ag­ing pa­tients to re­turn to care."
The sec­ond top­ic, risk as­sess­ment, is an on­go­ing con­ver­sa­tion in PH. While there are rec­om­mend­ed guide­lines for ob­jec­tive risk as­sess­ments, they're not al­ways fol­lowed, Reid said. Health­care providers who have decades of ex­pe­ri­ence or have seen many PH pa­tients, still use their in­tu­ition in di­ag­nos­ing.
Janssen is look­ing to change that par­a­digm by dri­ving aware­ness and ed­u­ca­tion around PH pa­tients.
"Treat­ing PH is a mul­ti­dis­ci­pli­nary ap­proach," Reid said. "But nurs­es play a crit­i­cal role in help­ing pa­tients get start­ed with their ther­a­py as well as the man­age­ment with their dis­ease long term," adding that "of­ten­times pa­tients will call the nurse if they're hav­ing a par­tic­u­lar­ly chal­leng­ing day to get ad­vice on how to best man­age their PH."
Janssen has al­so adopt­ed a broad­er ap­proach for PH and PAH, a more spe­cif­ic pul­monary ar­te­r­i­al hy­per­ten­sion, to dri­ve gen­er­al aware­ness of the con­di­tions. Pa­tients, for ex­am­ple, share PH and PAH ex­pe­ri­ences on the Janssen "With Me" web­site, with some pro­mot­ed in JanssenUS so­cial me­dia posts.
The aware­ness work is un­brand­ed, but J&J does mar­ket Up­travi — ap­proved to treat pul­monary ar­te­r­i­al hy­per­ten­sion.