John Hood bags $90M for his quest to get fe­dra­tinib OK'd by FDA and cat­a­pult in­to the mar­ket
It took 18 months for John Hood to get the late-stage drug fe­dra­tinib back from Sanofi, as­sem­ble a small crew of ex­ecs for his start­up Im­pact Bio­med­i­cines and bring Medicxi in for a $22.5 mil­lion round to get this JAK2 ki­nase in­hibitor back on track. And in the last 14 days, he's com­plet­ed a deal for up to $90 mil­lion in fi­nanc­ing need­ed to launch the drug — pro­vid­ed the FDA is will­ing.
"It takes a lot of mon­ey to launch a drug," Hood tells me in an up­date. And now he has it.
None of this new mon­ey, by the way, is di­lut­ing his group's eq­ui­ty stake.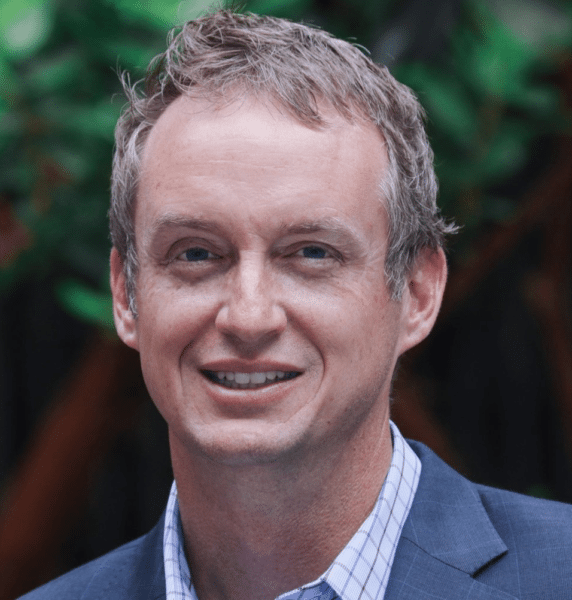 John Hood
Hood left his job as a co-founder and CSO of re­gen­er­a­tive med biotech Sa­mumed to mount a sal­vage op­er­a­tion on fe­dra­tinib — a myelofi­bro­sis drug the FDA dropped a clin­i­cal hold on way back in 2013 af­ter some pa­tients be­gan to de­vel­op Wer­nicke's en­cephalopa­thy.
Sanofi shelved the drug af­ter the safe­ty is­sue erupt­ed, but now Hood — the co-in­ven­tor of the drug when he ran R&D at Targe­Gen, ac­quired by Sanofi in a $635 mil­lion deal — has al­so con­vinced the FDA that the lethal side ef­fect re­searchers fret­ted about four years ago could be man­aged, get­ting that hold lift­ed.
The $90 mil­lion is com­ing from Ober­land Cap­i­tal in a se­ries of mile­stone pay­ments based on Hood's suc­cess at mov­ing for­ward in this cam­paign. The first $20 mil­lion comes with the FDA's clar­i­fi­ca­tion of the reg­u­la­to­ry path ahead. The next $20 mil­lion comes when the drug is filed. Then they can get up to $50 mil­lion to fund the launch, which Hood reck­ons will re­quire an or­phan drug sales force of about 40.
Ober­land's bet­ting on the drug's near-term suc­cess, with a deal to get paid back through drug roy­al­ties, a cre­ative way for Hood and his or­ga­ni­za­tion to hang on to eq­ui­ty.
Hood is op­ti­mistic that Sanofi, which took an eq­ui­ty stake in the biotech in ex­change for the rights, had done the hard clin­i­cal work to get fe­dra­tinib ready for an NDA. He feels he has the da­ta in hand to prove that the drug is the best sec­ond-line ther­a­py avail­able for myelofi­bro­sis pa­tients, the best hope for pa­tients who are no longer re­spond­ing to stan­dard of care.
If he pulls this off with a vir­tu­al crew and most­ly non-di­lu­tive cash where the gi­ant Sanofi had failed, it will be one of the come­back sto­ries of the decade.