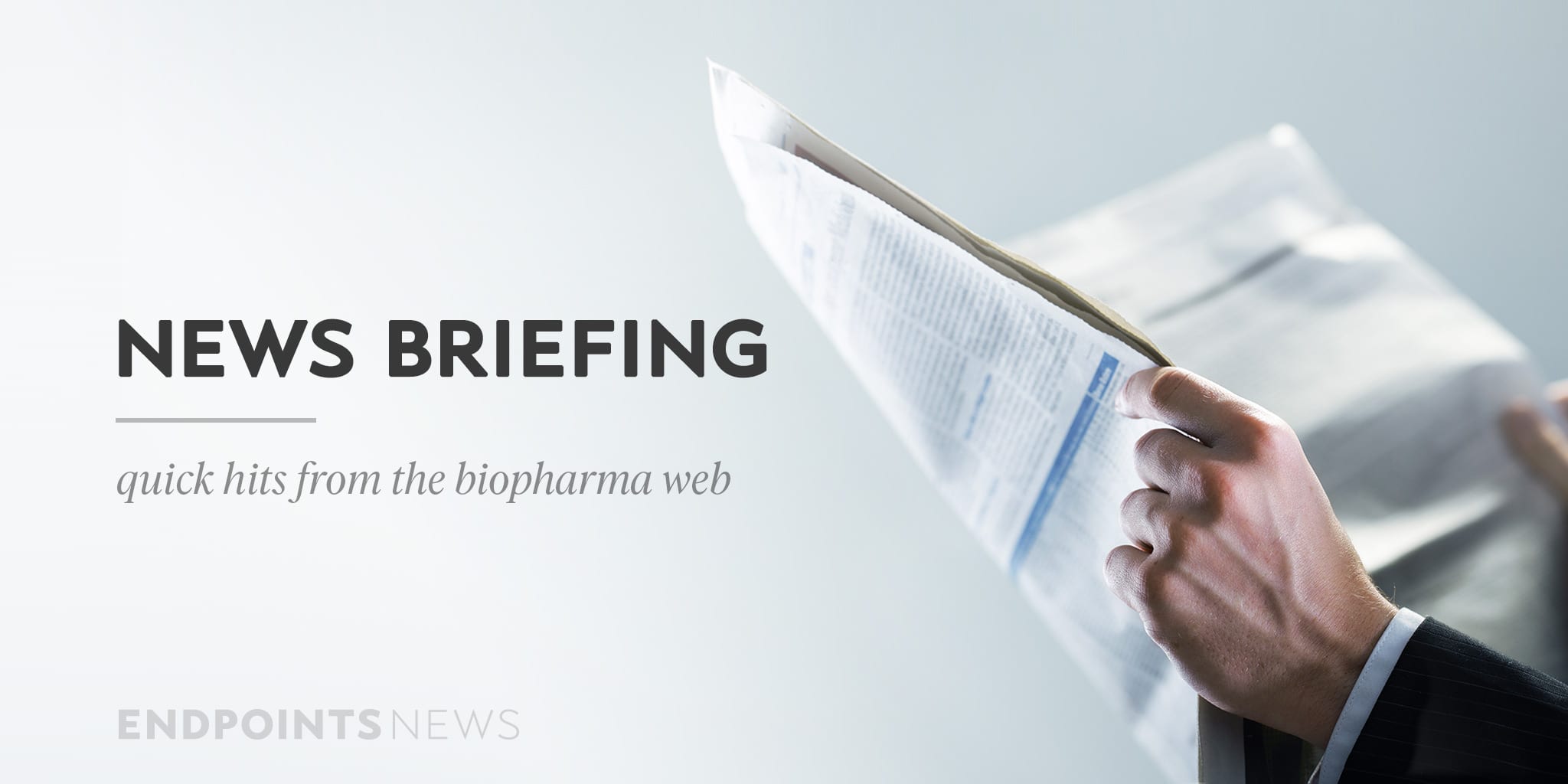 John Maraganore joins up with Pro­QR as strate­gic ad­vi­sor; Servi­er nabs pri­or­i­ty re­view for Tib­so­vo sN­DA
Af­ter a month-long break from ad­vi­so­ry ap­point­ments, John Maraganore is once again be­ing tapped to join an­oth­er biotech.
The RNA-fo­cused start­up an­nounced Maraganore's ap­point­ment this morn­ing, with the Al­ny­lam found­ing CEO join­ing up as a strate­gic ad­vi­sor to Pro­QR's su­per­vi­so­ry board.
Mon­day's move comes a few weeks af­ter the biotech's lead can­di­date for the rare ge­net­ic eye dis­ease, Leber con­gen­i­tal amau­ro­sis, had shown no dif­fer­ence be­tween place­bo and any oth­er ef­fi­ca­cy mea­sures. Maraganore said in a state­ment that he first met Pro­QR CEO Daniel de Boer more than a decade ago through for­mer Gen­zyme CEO Hen­ri Ter­meer, be­fore his pass­ing in 2017.
With the new gig at Pro­QR, it brings Maraganore up to 11 po­si­tions across biotech and VC since he an­nounced last year he would be leav­ing the com­pa­ny he found­ed. — Paul Schloess­er
FDA grants pri­or­i­ty re­view for Servi­er's plans to move Tib­so­vo up the lines
Servi­er is one step clos­er to the bright fu­ture it en­vi­sions for Tib­so­vo.
The FDA has grant­ed pri­or­i­ty re­view for its sN­DA tar­get­ing pa­tients with pre­vi­ous­ly un­treat­ed IDH1-mu­tat­ed acute myeloid leukemia, the French drug­mak­er said.
First de­vel­oped by Agios and even­tu­al­ly sold to Servi­er as part of an on­col­o­gy busi­ness in a $2 bil­lion-plus deal, Tib­so­vo tar­gets can­cer me­tab­o­lism by hit­ting mu­tat­ed IDH1 en­zymes. It's cur­rent­ly ap­proved for that par­tic­u­lar sub­set of re­lapsed or re­frac­to­ry AML — as well as new­ly di­ag­nosed IDH-1 mu­tat­ed AML pa­tients who are old­er than 75 or have co­mor­bidi­ties that make in­ten­sive chemother­a­py a bad idea. More re­cent­ly, Servi­er nabbed an OK to treat IDH1-mu­tat­ed cholan­gio­car­ci­no­ma.
In a Phase III study fo­cus­ing on pre­vi­ous­ly un­treat­ed AML pa­tients, Agios and Serv­er showed that Tib­so­vo not on­ly im­proved event-free sur­vival, but al­so helped pa­tients live longer when giv­en in com­bi­na­tion with chemother­a­py. — Am­ber Tong