Johns Hop­kins has $65M to spend on tak­ing their drugs right up to hu­man stud­ies
Re­searchers at Johns Hop­kins Uni­ver­si­ty now have a new way to take a promis­ing ther­a­py to the thresh­old of Phase I, bur­nish­ing the val­ue of what they have for the spin­outs and bio­phar­ma groups that will take a se­lect few ther­a­pies to the clin­ic.

Jim Fly­nn
Deer­field Man­age­ment is fund­ing the pro­gram with $65 mil­lion to start. But that mon­ey, of course, comes with strings at­tached.
The new in-house in­cu­ba­tor is called Blue­field In­no­va­tions, and its pri­ma­ry goal is to ad­vance Johns Hop­kins re­search that shows strong com­mer­cial promise. The pro­gram will take the uni­ver­si­ty's re­search through pre-clin­i­cal de­vel­op­ment all the way to IND.
Ad­vanc­ing ther­a­peu­tic pro­grams in-house is an in­creas­ing­ly pop­u­lar path for uni­ver­si­ties, be­cause ad­vanced as­sets bring in more mon­ey on tech trans­fer deals. We saw this hap­pen in 2016 when Mer­ck paid Har­vard $20 mil­lion for ad­vanced as­sets de­vel­oped at the uni­ver­si­ty's in-house ac­cel­er­a­tor. And again when ad­vanced re­search from Irv Weiss­man's lab at Stan­ford was spun out to Forty Sev­en with a $75 mil­lion vote of con­fi­dence from Google's ven­ture arm.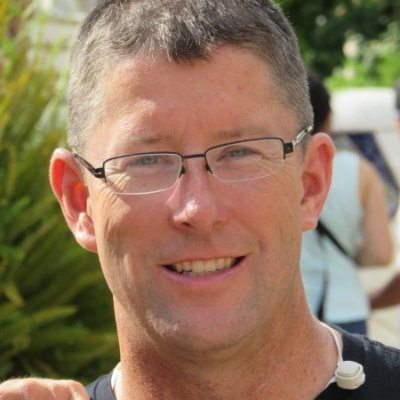 Dave Gib­bons
Dave Gib­bons, who han­dles com­mer­cial li­cens­ing at the biotech-heavy cam­pus at UC San Diego, tells me it's un­usu­al for uni­ver­si­ties to get such big checks on tech trans­fer deals. Uni­ver­si­ties prac­ti­cal­ly give their tech away be­cause the re­search is so im­ma­ture.
"Our deal terms are about two or­ders of mag­ni­tude less than what com­pa­nies do with each oth­er," Gib­bons said. "But that re­flects the very ear­ly stage of the work. There's nor­mal­ly a lack of clin­i­cal da­ta be­yond very ba­sic dis­cov­ery."
If, how­ev­er, a uni­ver­si­ty like Johns Hop­kins can de-risk their pro­grams and de­vel­op them up to IND, "you'd have a tremen­dous­ly more valu­able as­set for li­cens­ing," Gib­bons said.
Deer­field's bet
Deer­field's Jim Fly­nn tells me the ex­cess of dis­cov­ery-stage re­search in acad­e­mia makes uni­ver­si­ties like Johns Hop­kins un­tapped gold mines.
"There's an enor­mous amount of fer­tile dis­cov­ery sit­ting there ly­ing fal­low at our most promi­nent in­sti­tu­tions," Fly­nn said.
That's why Deer­field is chip­ping in the funds to back this new pro­gram at Johns Hop­kins. Un­der a pret­ty broad um­brel­la agree­ment, Deer­field will have con­trol of as­sets de­vel­oped through the pro­gram.
"We'll ul­ti­mate­ly de­cide where it ends up," Fly­nn said. "Whether that's at the uni­ver­si­ty, a spin­out biotech, or per­haps in bet­ter hands with a phar­ma­ceu­ti­cal com­pa­ny."
Fly­nn not­ed Johns Hop­kins had set out some terms that en­sure the uni­ver­si­ty can "ful­ly par­tic­i­pate" in the trans­fers. When asked what ex­act­ly that means, Fly­nn said, "we make sure they prof­it ad­e­quate­ly if a prod­uct is sold."
In the­o­ry, the uni­ver­si­ty could prof­it in a num­ber of ways, from mon­e­tiz­ing fu­ture roy­al­ties to snag­ging a share of a spin­out's eq­ui­ty.
Good or bad for biotech?
While it's clear that more de­vel­oped as­sets (and big­ger tech trans­fer deals) could be good for uni­ver­si­ties like Johns Hop­kins, some ques­tions come to mind.
Gib­bons and I are both based in San Diego, where small biotechs do­ing pre-clin­i­cal re­search make up the bulk of the life sci­ence econ­o­my. These small­er com­pa­nies re­ly quite heav­i­ly on li­cens­ing tech from lo­cal acad­e­mia. Gib­bons tried to imag­ine UC San Diego part­ner­ing with an in­vest­ment group to launch a pro­gram like this new one at Johns Hop­kins.
"I can see a pro­gram like this di­min­ish­ing the num­ber of star­tups and small busi­ness­es that the uni­ver­si­ty works with," Gib­bons said. "If we were to hang on­to an as­set, the like­ly buy­er will be Big Phar­ma. Yes, you've got a more valu­able as­set, but that means you price out small­er play­ers we tra­di­tion­al­ly work with. And what will that mean for the lo­cal econ­o­my?"
I asked Fly­nn what he thought of that no­tion.
"I hear what he's say­ing, and we're sen­si­tive to lo­cal biotechs and the Bal­ti­more econ­o­my," Fly­nn said. "But the way I see it is that there's too much fruit on the ta­ble. There's more at Johns Hop­kins than we can pos­si­bly han­dle our­selves."
Fly­nn al­so not­ed it's im­por­tant to re­mem­ber the pa­tient, not just the in­dus­try.
"You want these pro­grams to take their best course for­ward — the one most like­ly to get a drug in a pa­tient's hand," Fly­nn said. "And some­times that's not small biotech."