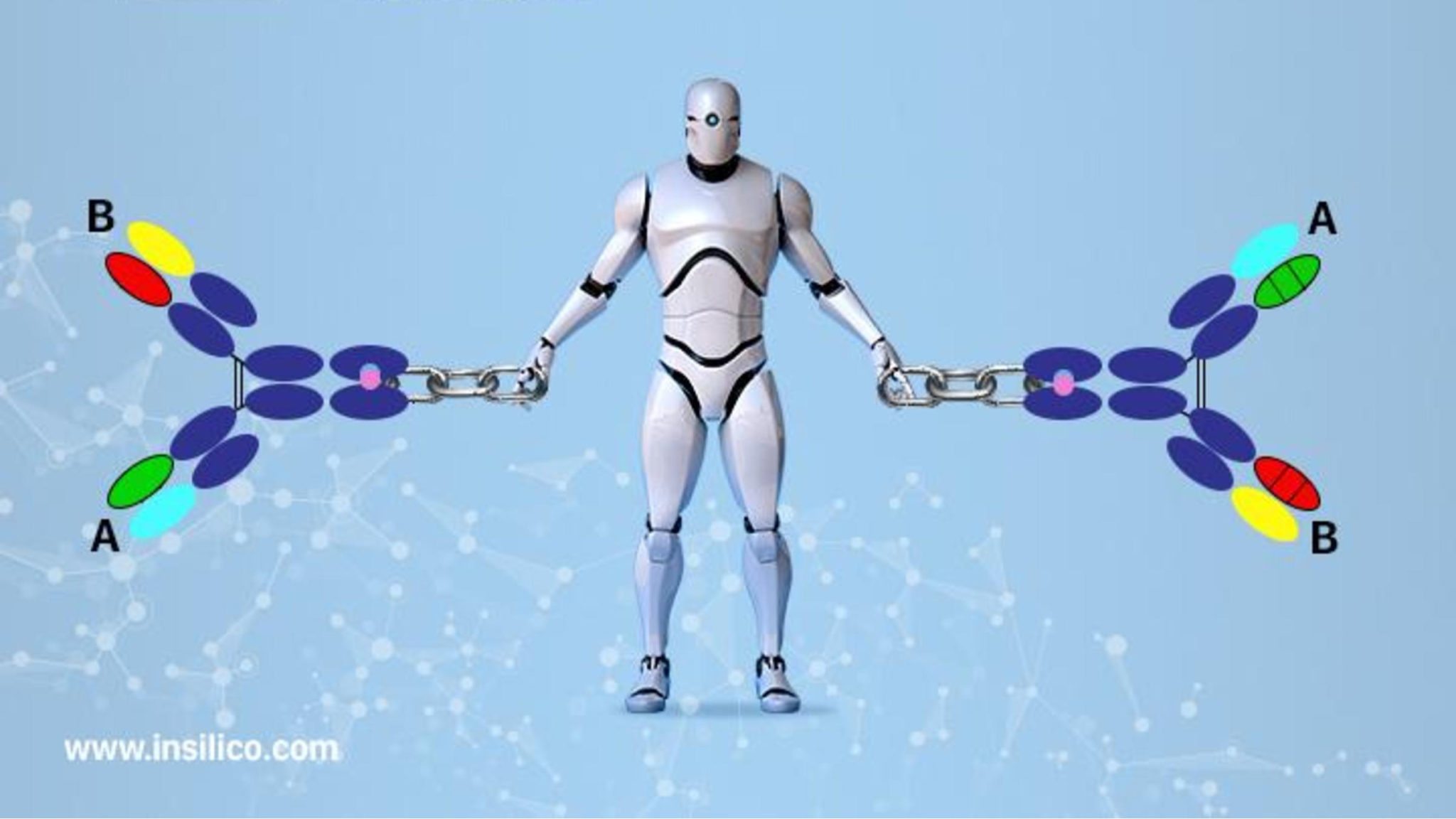 Johns Hop­kins spin­out spot­lights a show­case an­i­mal test for an­ti­body-lig­and I/O traps — match­ing check­points with a rein on Tregs
With the block­buster pop­u­lar­i­ty of PD-1/L1 check­points chang­ing the way tu­mors are treat­ed around the world, the spot­light in re­search has shift­ed away from the suc­cess­ful though lim­it­ed and some­what crude first gen­er­a­tion of these ther­a­pies to new ways to amp up their ef­fi­ca­cy and dura­bil­i­ty.
One of the key hur­dles, in­ves­ti­ga­tors have found, is the gen­er­a­tion of reg­u­la­to­ry T cells — Tregs — that sup­press the im­mune re­sponse to can­cer cells. And now a re­search team at Johns Hop­kins led by At­ul Be­di, a prac­tic­ing on­col­o­gist and as­so­ciate pro­fes­sor at Johns Hop­kins Uni­ver­si­ty School of Med­i­cine, say they have de­vel­oped an an­ti­body/lig­and with a bi­fur­cat­ed war­head that can do a bet­ter job on the check­point side while blunt­ing the Tregs that both pre­vent ef­fi­ca­cy as well as help trig­ger a grad­ual loss of po­ten­cy, lead­ing to re­cur­rence.
Work­ing with soft­ware from the AI/ma­chine learn­ing spe­cial­ists at Bal­ti­more-based In­sil­i­co Med­i­cine, re­searchers were able to do a sig­nif­i­cant amount of path­way ex­plo­ration. They found that ac­ti­va­tion of the trans­form­ing growth fac­tor-β (TGFβ) path­way was linked to the pres­ence of the FOXP3 bio­mark­er, spot­light­ing its link to Tregs. So the re­search team un­der Be­di cre­at­ed a Y-trap: fus­ing a CT­LA-4 an­ti­body as well as a PD-1 with a "TGFβ trap" de­signed to turn off, redi­rect and delete Tregs.
"This Y-trap not on­ly dis­ables CT­LA-4 func­tion, but dis­rupts the TGFβ feed­back loop that is nec­es­sary for in­duc­tion and main­te­nance of Tregs in the tu­mor," says Be­di, who li­censed the tech through Johns Hop­kins to a start­up called Y-Trap, Inc, which he man­ages with San Fran­cis­co-based CEO So­nia Bhan­ot.
This first project is still very much at the pre­clin­i­cal phase, with re­searchers work­ing with mouse mod­els of can­cer. And longterm suc­cess with mouse mod­els of can­cer is rare. But the use of AI com­bined with bet­ter drug de­sign has de­liv­ered what the re­searchers vow is a su­pe­ri­or an­ti­body-lig­and con­struct, with an­i­mal da­ta to back up its claim that the Y-traps are able to sur­pass ate­zo (Roche's PD-L1 Tecen­triq) and avelum­ab (Baven­cio from Pfiz­er and Mer­ck KGaA) with a promise to be able to break out of the 1 in 5 or so ra­tio on ef­fi­ca­cy with a bet­ter prog­no­sis for dura­bil­i­ty. And they're fo­cused ini­tial­ly on can­cers where there's a known re­sis­tance to check­point ther­a­pies.
Be­di ex­plained to me that his work on Y-traps has been evolv­ing for the past 6 years. Boot­strap­ping the work with grants from the NIH as well as re­gion­al groups, he says he's brought in a seed round from pri­vate in­vestors and built the frame­work for an ad­vanced pre­clin­i­cal plat­form com­pa­ny with a new tech­nol­o­gy that can branch out in­to a va­ri­ety of dif­fer­ent fields, in­clud­ing in­fec­tious dis­eases, where the im­mune sys­tem plays a key role. And he has a full set of I/O Y-trap pro­grams that can be brought to­geth­er to at­tack dif­fer­ent hur­dles — like cell ex­haus­tion — fac­ing the first gen­er­a­tion of check­points, get­ting straight in­to the tu­mor mi­croen­vi­ron­ment.
With AI and ma­chine learn­ing, says Be­di, you can feed in da­ta on re­spons­es "that gives you clues as to which Y-traps are best to ad­dress them." Go fur­ther down the road, he says, and even­tu­al­ly you'll be able to per­son­al­ize these Y-trap con­structs to in­di­vid­ual pa­tients, rather than just cer­tain sub­groups based on key bio­mark­ers.

Alex Zha­voronkov
"My aim in this field is ag­ing re­search," notes Alex Zha­voronkov, the CEO at In­sil­i­co Med­i­cine, "look­ing at new ways to make the im­mune sys­tem look younger; im­mune senes­cence, wak­ing up the im­mune sys­tem."
Last sum­mer In­sil­i­co part­nered with Glax­o­SmithK­line on their maid­en ef­fort on AI and ma­chine learn­ing in drug de­vel­op­ment. And Zha­voronkov has been backed by UK bil­lion­aire Jim Mel­lon, who helped found the start­up Ju­ve­nes­cence, which is mak­ing ag­ing re­search its cen­tral fo­cus, at a time most of the play­ers in R&D are just get­ting their feet wet with this tech­nol­o­gy.
The next step at Y-Traps Inc is to move past the seed fund­ing and raise a ven­ture round to cre­ate a full-fledged plat­form biotech that can move to file an IND and then start hu­man stud­ies in I/O, where the tech­nol­o­gy can ad­dress the most ob­vi­ous chal­lenges well rec­og­nized in the field. Then they can start branch­ing out, ex­plor­ing in­dus­try part­ner­ships to lever­age more work in the field.
That all fits with a key trend in on­col­o­gy re­search. As a tsuna­mi of check­points promis­es to com­modi­tize the first gen­er­a­tion of check­points, the em­pha­sis now is on the next-gen in­no­va­tions that can main­tain a prod­uct's unique sta­tus. And Be­di is bet­ting that Y-traps can play a big role in that.
We'll keep you post­ed on that.
---
Il­lus­tra­tion: In­sil­i­co Med­i­cine