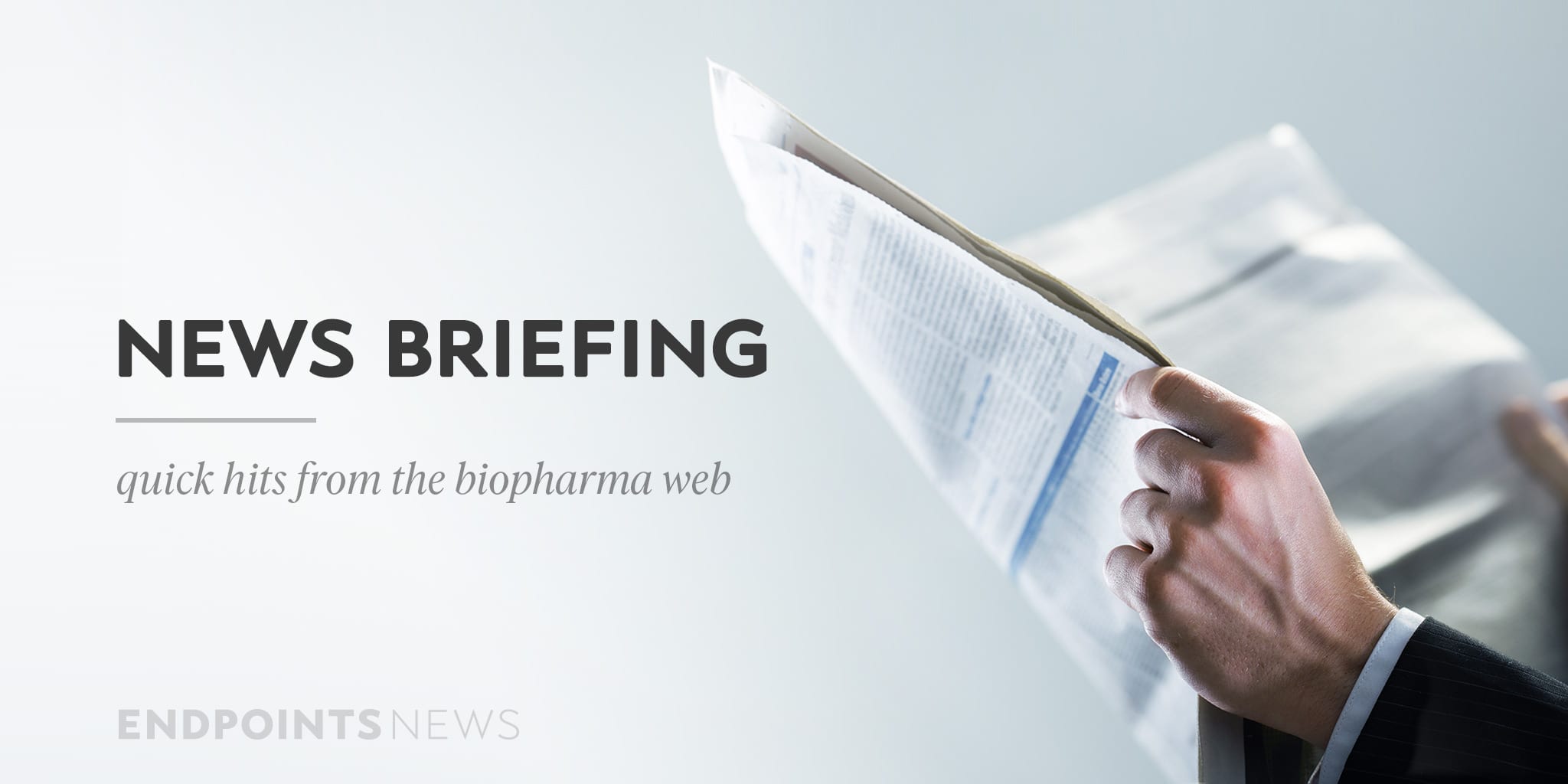 John­son & John­son do­nates Ebo­la vac­cine amid new out­break; Ji Xing promis­es more than $127M for Mile­stone's nasal spray for rapid heart rate
As John­son & John­son con­tin­ues to roll out its Covid-19 shot, the com­pa­ny is al­so fo­cused on an­oth­er vac­cine.
J&J is do­nat­ing up to 200,000 dos­es of its Ebo­la vac­cine reg­i­men de­vel­oped with Bavar­i­an Nordic to help health au­thor­i­ties deal with a new out­break in Sier­ra Leone. The reg­i­men, Zab­de­no and Mv­abea, was grant­ed pre­qual­i­fi­ca­tion by the WHO in April, which will help ac­cel­er­ate its reg­is­tra­tion in coun­tries where Ebo­la is a threat.
Of­fi­cials in Guinea of­fi­cial­ly de­clared a new Ebo­la out­break back in Feb­ru­ary, af­ter the coun­try record­ed its first cas­es since the end of the 2014 to 2016 out­break. It ap­pears the new out­break was caused by the same strain, and of­fi­cials say it was like­ly in­tro­duced by a sur­vivor. There have been at least 12 deaths, J&J an­nounced.
"John­son & John­son's vi­sion is to help pre­vent Ebo­la out­breaks be­fore they start," CSO Paul Stof­fels said in a state­ment. "WHO Pre­qual­i­fi­ca­tion of our vac­cine reg­i­men and the de­ploy­ment to West Africa are im­por­tant steps for­ward in reach­ing this goal and an im­por­tant mile­stone for epi­dem­ic pre­pared­ness."
Ji Xing promis­es more than $127M for Mile­stone's nasal spray for rapid heart rate
Mile­stone Phar­ma hit a ma­jor snag last March when its nasal spray for episodes of rapid heart rate missed the pri­ma­ry end­point. Now, more than a year lat­er, it's tout­ing new da­ta on its sec­ondary end­points and a part­ner­ship with Ji Xing Phar­ma­ceu­ti­cals to de­vel­op the can­di­date in Chi­na.
Ji Xing is pay­ing $15 mil­lion up­front and mak­ing a $5 mil­lion eq­ui­ty in­vest­ment for the rights to de­vel­op and com­mer­cial­ize etri­pamil, a fast-act­ing cal­ci­um chan­nel block­er, in Greater Chi­na, the com­pa­nies said on Mon­day. If all goes well, Mile­stone stands to re­ceive up to $107.5 in mile­stones and roy­al­ties.
At ACC 2021, Mile­stone said etri­pamil had high­er scores than place­bo re­lat­ed to re­lief of spe­cif­ic symp­toms as­so­ci­at­ed with parox­ys­mal supraven­tric­u­lar tachy­car­dia (PSVT), in­clud­ing rapid pulse (p=0.002), pal­pi­ta­tions (p<0.001), short­ness of breath (p=0.008), dizzi­ness (p=0.012), and anx­i­ety (p=0.006), Mile­stone said at ACC 2021.
But last year, the drug failed on the pri­ma­ry end­point in a Phase III study: a com­par­i­son of the nasal ther­a­py with place­bo over 5 hours in turn­ing SVT to si­nus rhythm. It fell far short of the mark on sta­tis­ti­cal sig­nif­i­cance with a val­ue of 0.12. It al­so fell short on re­duc­ing trips for emer­gency care, with the same p-val­ue.
"Etri­pamil holds the po­ten­tial to en­able pa­tients to treat their episodes in the at-home set­ting and ul­ti­mate­ly take con­trol of their con­di­tion. We re­main fo­cused on the ex­e­cu­tion of our on­go­ing Phase 3 pro­gram and our vi­sion to help pa­tients suf­fer­ing from episodes of SVT," CEO Joseph Olive­to said in a state­ment.