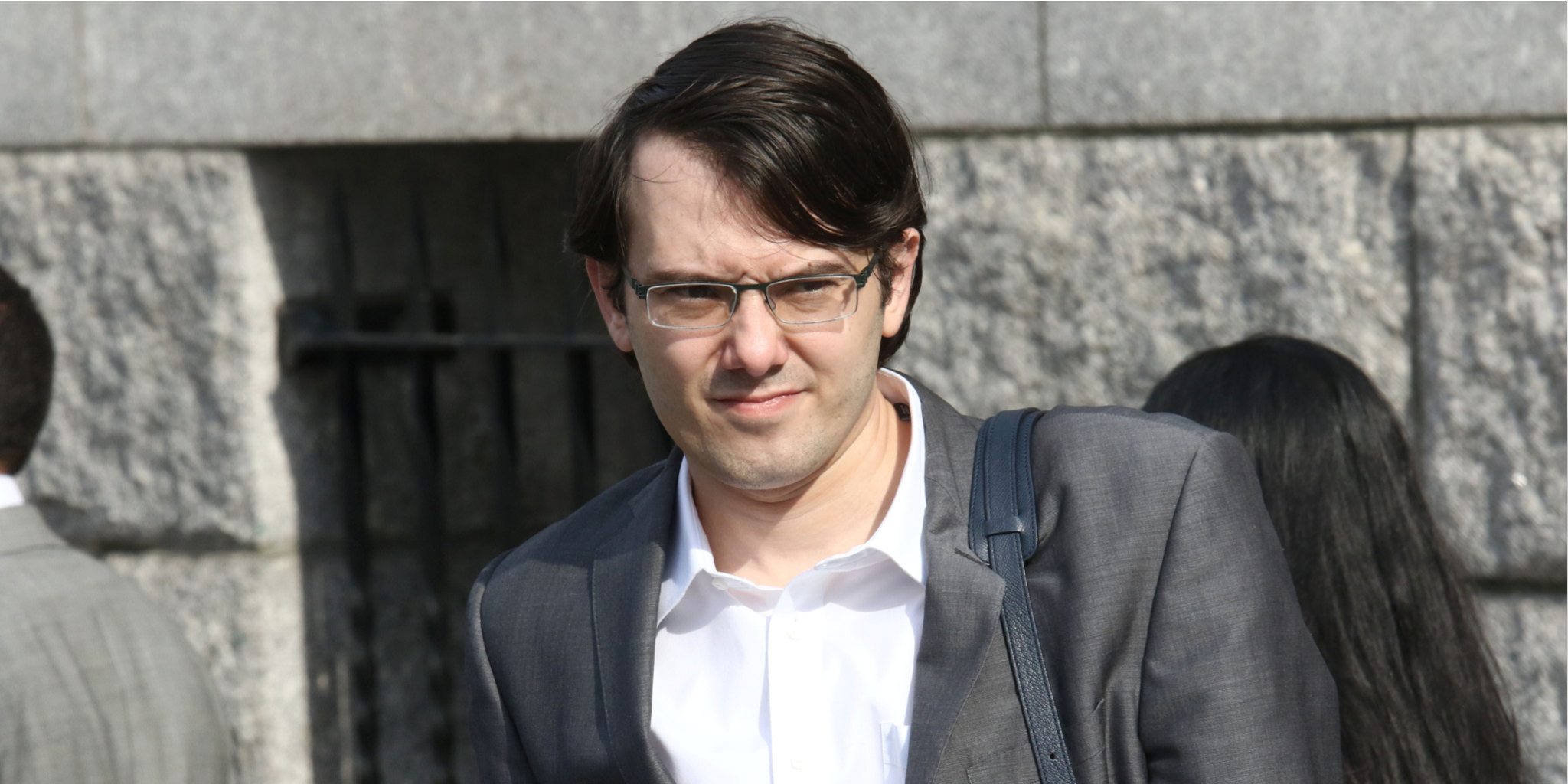 Judg­ment day is com­ing: Fed­er­al judge or­ders Mar­tin Shkre­li to for­feit a small for­tune fol­low­ing felony con­vic­tions
Al­ready fac­ing a stretch in prison that could cost him much of the rest of his life, biotech ex­ec Mar­tin Shkre­li al­so faces the loss of his for­tune.
Judge Kiyo Mat­sumo­to — who tossed Shkre­li in­to prison 6 months ago af­ter he put out a boun­ty on Hillary Clin­ton's hair while on pro­ba­tion — says Shkre­li must for­feit the $5 mil­lion ac­count he signed over for bail mon­ey along with oth­er as­sets that in­clude his stake in a biotech com­pa­ny, a Wu-Tang Clan and Lil' Wayne al­bums he bought, as well as a Pi­cas­so.
The for­fei­tures amount to $7.36 mil­lion, which will have to be paid out of the seized as­sets — along with any third par­ty claims. The judge stayed the move, though, pend­ing Shkre­li's ap­peal.
The biotech com­pa­ny the judge cit­ed is Tur­ing, now called Vy­era, which made Shkre­li no­to­ri­ous af­ter he bought an old drug called Dara­prim and jacked the price by 5,000%-plus. The con­tro­ver­sy he in­spired, and Shkre­li's will­ing­ness to in­cite an on­line mob with his taunts and jibes on Twit­ter, made him a house­hold name. In­ves­ti­ga­tors lat­er nabbed him on felony charges re­lat­ed to two de­funct funds he ran, wip­ing out the mon­ey in­vestors trust­ed to him.
As for the spike in the drug price, that's com­plete­ly le­gal, and Con­gress has yet to pass any new law that could pre­vent it from hap­pen­ing again and again.
In the end, Shkre­li was found guilty on three charges of felony fraud, and the judge showed lit­tle will­ing­ness to for­give his trans­gres­sions even though he came up with stock from an­oth­er biotech com­pa­ny — Retrophin — to pay them off lat­er.
Shkre­li will be sen­tenced on Fri­day af­ter the judge found him re­spon­si­ble for $10.4 mil­lion in loss­es. If she fol­lows fed­er­al sen­tenc­ing guide­lines, the biotech ex­ec could land up be­hind bars with a sen­tence of more than 10 years. Aside from the ap­peals and oc­ca­sion­al look backs to re­mem­ber, the Shkre­li saga is com­ing to close af­ter a run of two-and-a-half years.
---
Im­age: Mar­tin Shkre­li leaves fed­er­al court in June, 2017. Shut­ter­stock