Ju­lian Adams man­ages to com­plete his $50M IPO at Gami­da Cell — at a heavy cost
Ju­lian Adams has his $50 mil­lion IPO, but it cost plen­ty.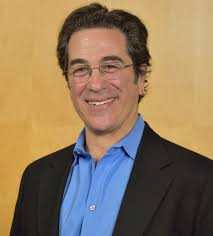 Ju­lian Adams
The Gami­da Cell CEO, who's steer­ing his way through a late-stage study with a ther­a­py that nev­er quite man­aged to at­tract a sig­nif­i­cant amount of at­ten­tion, had to go out at $8, well short of the $13 to $15 range that was pro­ject­ed. Get­ting the $50 mil­lion took sell­ing a big­ger batch of 6.25 mil­lion shares. And that meant walk­ing away from their $300 mil­lion val­u­a­tion and ac­cept­ing a down­grade to $210 mil­lion.
Adams, a long­time Boston biotech sci­en­tist who built his rep at Mil­len­ni­um and con­tin­ued for a long stretch at In­fin­i­ty be­fore jump­ing out on his own, moved to the helm of Gami­da Cell a year ago. The Is­raeli biotech has been de­vel­op­ing a cell graft for blood can­cer pa­tients in need of a bone mar­row trans­plant that is made up of stem cells, prog­en­i­tor cells as well as den­drit­ic cells ex­tract­ed from the um­bil­i­cal cord. And it's at­tract­ed the care­ful at­ten­tion of No­var­tis, which has passed on op­tions to buy the com­pa­ny but re­mains a large in­vestor in it.
Long ru­mored as a po­ten­tial takeover tar­get, with No­var­tis pic­tured as the like­ly buy­er, Gami­da Cell has large­ly been seen as a fringe play­er on the world biotech stage. Adams was sup­posed to help change that. But it's not an overnight process.
You can find the stock trad­ing as $GM­DA.