Just days be­fore pre­sent­ing at ASH con­fer­ence, Syn­dax out­lines plan to raise $150M
Syn­dax is bank­ing that up­com­ing clin­i­cal da­ta will be enough to woo in­vestors — to the tune of $150 mil­lion.
The biotech kept it short in its an­nounce­ment Tues­day af­ter­noon, say­ing it is plan­ning to sell $150 mil­lion worth of shares of its stock via a pub­lic of­fer­ing. While no date or ex­act num­ber of shares was giv­en for the of­fer­ing, the biotech not­ed it will be giv­ing un­der­writ­ers 30 days to pur­chase up to an ad­di­tion­al 15% of shares sold in the pub­lic of­fer­ing.
An SEC fil­ing point­ed out where the funds would go, in­clud­ing to clin­i­cal de­vel­op­ment of its two lead drugs, ex­pens­es tied to a po­ten­tial com­mer­cial launch, man­u­fac­tur­ing in­vest­ments and more.
The tim­ing of the an­nounce­ment co­in­cides with clin­i­cal da­ta Syn­dax will present on one of its drugs, SNDX-5613, at the Amer­i­can So­ci­ety of Hema­tol­ogy con­fer­ence in New Or­leans on Sat­ur­day.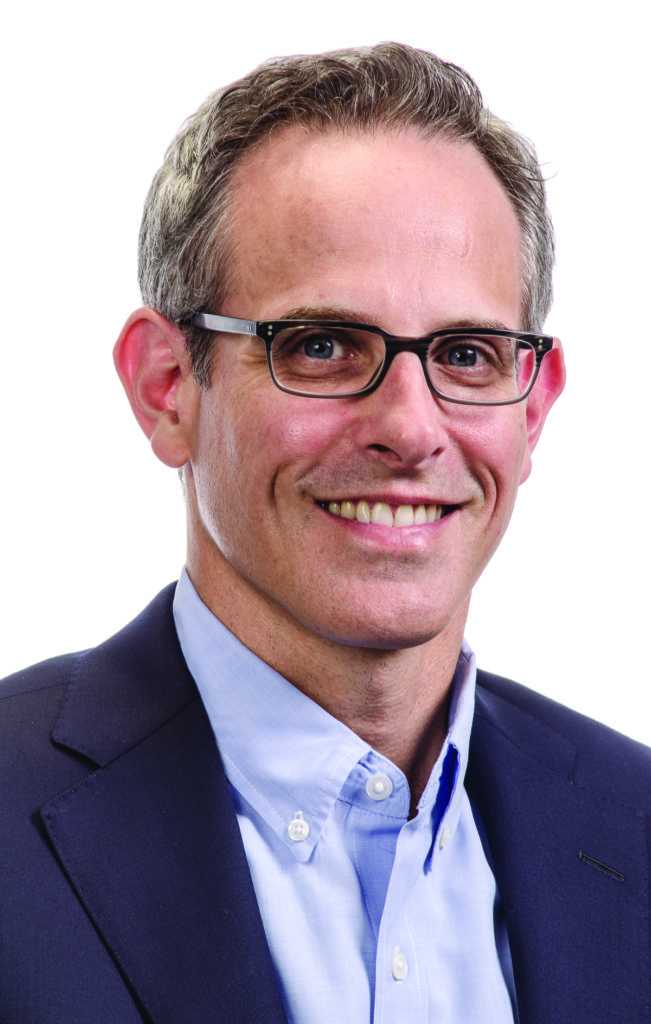 Michael Met­zger
CEO Michael Met­zger, who took the reins of the biotech ear­li­er this year, tells End­points News that the of­fer­ing seemed like the right time, point­ing to the drug re­ceiv­ing break­through ther­a­py des­ig­na­tion from the FDA on Mon­day — and re­gard­less of the tim­ing of the med­ical con­fer­ence.
"To us, it was just the op­por­tu­ni­ty to raise when it was open to us, whether it was be­fore the meet­ing or af­ter the meet­ing or some oth­er time. Some­times it's hard to re­al­ly plan it ex­act­ly how you see it, but for us, it was this was the right time to do it. We had a lot of in­bound in­ter­est from in­vestors, and we took ad­van­tage of that," Met­zger said.
Met­zger al­so said that the $150 mil­lion will be enough to take the com­pa­ny in­to 2025, well past its planned time­line of po­ten­tial­ly both FDA ap­proval and a com­mer­cial launch in the US for both of its lead drugs.
How­ev­er, in­vestors might be ex­er­cis­ing cau­tion un­til all the da­ta at ASH are pre­sent­ed. Al­though the price of $SNDX is up al­most 30% over the last six months, the biotech's share price has fall­en more than 10% so far since the mar­kets opened this morn­ing.
This is one of the newest up­dates for the com­pa­ny af­ter a ma­jor set­back with its for­mer lead drug three years ago, where its class I HDAC in­hibitor enti­no­s­tat, com­bined with hor­mone ther­a­py ex­emes­tane in 600 pa­tients with HR-pos­i­tive, HER2-neg­a­tive breast can­cer, did not ex­tend pa­tients' lives when com­pared to ex­emes­tane alone.
"We're dis­ap­point­ed that the com­bi­na­tion of enti­no­s­tat and ex­emes­tane did not demon­strate a sur­vival ben­e­fit in this his­tor­i­cal­ly dif­fi­cult-to-treat pa­tient pop­u­la­tion," said for­mer Syn­dax CEO Brig­gs Mor­ri­son at the time.
In a bid to get past that fail­ure, the com­pa­ny piv­ot­ed to two ear­ly stage drugs in its pipeline — one be­ing SNDX-5613, an oral menin in­hibitor. Da­ta came out in 2021 that showed the drug, al­so known as re­vu­menib, achieved a 48% over­all re­sponse rate in 31 evalu­able pa­tients with acute leukemias.
The oth­er drug in Syn­dax's pipeline, ax­atil­imab, is cur­rent­ly un­der in­ves­ti­ga­tion for chron­ic graft ver­sus host dis­ease. Those drugs are cur­rent­ly in piv­otal tri­als, with planned read­outs ten­ta­tive­ly sched­uled for some­time next year.