Kally­ope lands $112 mil­lion Se­ries C to ride the gut-brain ax­is for an­oth­er 3 years
Five years af­ter their launch, Kally­ope and the gut-brain ax­is are head­ed to the clin­ic — and they're get­ting a new fire hose of cash to do so.
The biotech an­nounced a $112 mil­lion in Se­ries C fund­ing that will help bring their lead weight loss drug in­to the clin­ic lat­er this year and a drug for in­flam­ma­to­ry bow­el dis­ease not long af­ter. The syn­di­cate con­tains a long list of back­ers, most of whom had pre­vi­ous­ly in­vest­ed, in­clud­ing The Col­umn Group, Lux Cap­i­tal, Po­laris Part­ners, Eu­clid­ean Cap­i­tal, Two Sig­ma Ven­tures, Il­lu­mi­na Ven­tures, Alexan­dria Ven­ture In­vest­ments and Bill Gates. Four new in­vestors joined: Cas­din, Green­spring and two un­named in­sti­tu­tion­al in­vestors.
"This lead pro­gram tar­gets cells in the gut to re­lease hor­mones tied to sati­ety," CEO Nan­cy Thorn­ber­ry told End­points News. It's "his­tor­i­cal­ly a chal­leng­ing area for the phar­ma­ceu­ti­cal in­dus­try but we are able to over­come a lot of the pre­vi­ous chal­lenges."
The coro­n­avirus pan­dem­ic could de­lay that time­line, though, Thorn­ber­ry ac­knowl­edged. With New York on all-but lock­down, the com­pa­ny is staffing on­ly es­sen­tial per­son­nel and have sent every­one else home, where they are re­view­ing the da­ta amassed over the last four years. Much of their chem­istry and some in vi­vo phar­ma­col­o­gy work is con­tract­ed out and is con­tin­u­ing, Thorn­ber­ry said.
"We are on track with our pre­clin­i­cal study, how­ev­er ob­vi­ous­ly the en­vi­ron­ment is evolv­ing quick­ly and much of that re­mains out of our con­trol," she said. "We're build­ing con­tin­gency plans."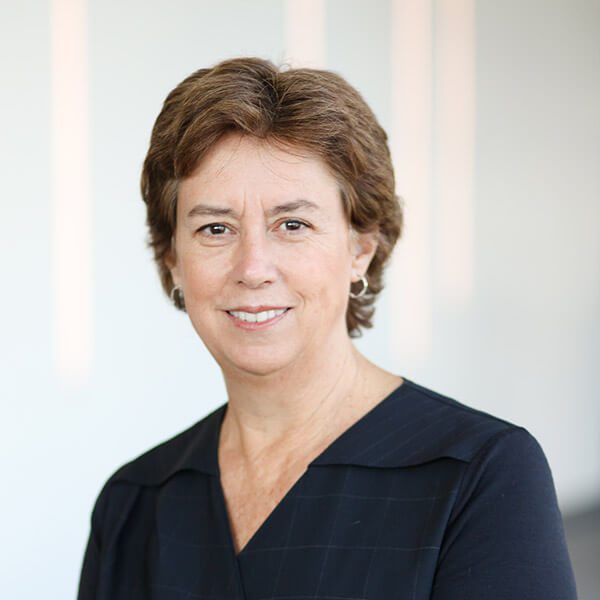 Nan­cy Thorn­ber­ry, Kally­ope
Thorn­ber­ry knows a thing or two about the gut. At Mer­ck, She led the de­vel­op­ment of Janu­via, the first drug to tar­get the gut hor­mone GLP-1 to help di­a­bet­ics man­age their blood sug­ar. Then, in 2015, she was re­cruit­ed to lead a biotech with an in­ter­est­ing ap­proach to those hor­mones and some of the dis­eases Thorn­ber­ry had been work­ing on.
Peo­ple have known for cen­turies that the brain and the gut com­mu­ni­cate in unique, two-di­rec­tion­al ways: Drug­ging cer­tain neu­rons can pro­voke sud­den shifts in blood sug­ar; changes to cer­tain cells and sig­nals in the gut may con­tribute to dis­eases like Parkin­son's. Around 2015, there was an ex­plo­sion in the in­ter­est in this so-called gut-brain ax­is as new tech­nolo­gies al­lowed re­searchers to study — and po­ten­tial­ly drug — this in­ter­nal, two-lane high­way. No­vo Nordisk dipped their feet. Rhythm Meta­bol­ic and Ax­i­al Bio­ther­a­peu­tics launched. So did Kally­ope, land­ing a $44 mil­lion Se­ries A and re­cruit­ing Thorn­ber­ry as CEO.
The com­pa­ny has spent the last four years us­ing sin­gle-cell se­quenc­ing and oth­er tech­niques to map out the cir­cuits that con­nect the spheres. Some are hor­mon­al — and some of those are fa­mil­iar: GLP-1, CCK, etc. The oth­ers are neur­al, op­er­at­ing through the va­gus nerve.
"We can look at hor­mones re­leased in the gut and we can look at where the re­cep­tors are on dif­fer­ent neu­rons in the va­gus," Thorn­ber­ry said. "Then we can use some oth­er el­e­ments of our tech­nol­o­gy to un­der­stand the func­tion of those va­gal neu­rons."
The re­sults, at times, have been sur­pris­ing. Re­searchers had once be­lieved there were about 6 spe­cial­ized hor­mone-se­cret­ing cells in the gut. Now they have tracked over 20. "We just have a much broad­er, much more com­pre­hen­sive un­der­stand­ing of what the sys­tem looks like," Thorn­ber­ry said.
Kally­ope has been cir­cum­spect on the pre­cise mech­a­nism be­hind their lead pro­gram, but the broad stroke looks like this: Take hor­mones long un­der­stood to reg­u­late hunger and sati­ety — GLP-1, neu­rotensin, CCK — and find ways of con­trol­ling the re­lease of those hor­mones through cells di­rect­ly in the gut, as op­posed to with small mol­e­cules that will dif­fuse through­out the body.
"One way to think about it as a safe way to the brain," Thorn­ber­ry said.
The sec­ond pro­gram, not far be­hind, will try to tack­le in­flam­ma­to­ry bow­el dis­ease through a phe­nom­e­non called bar­ri­er func­tion. The idea is that ep­ithe­lial cells that line and in­su­late the gut are com­pro­mised, al­low­ing metabo­lites and tox­ins to trick­le to the rest of the body and cause sev­er­al dis­eases, in­clud­ing al­ler­gy and autism.
Even if Covid-19 de­lays that time­line, the Se­ries C should give them plen­ty of wig­gle room. They will now have 3 years of cash run­way.