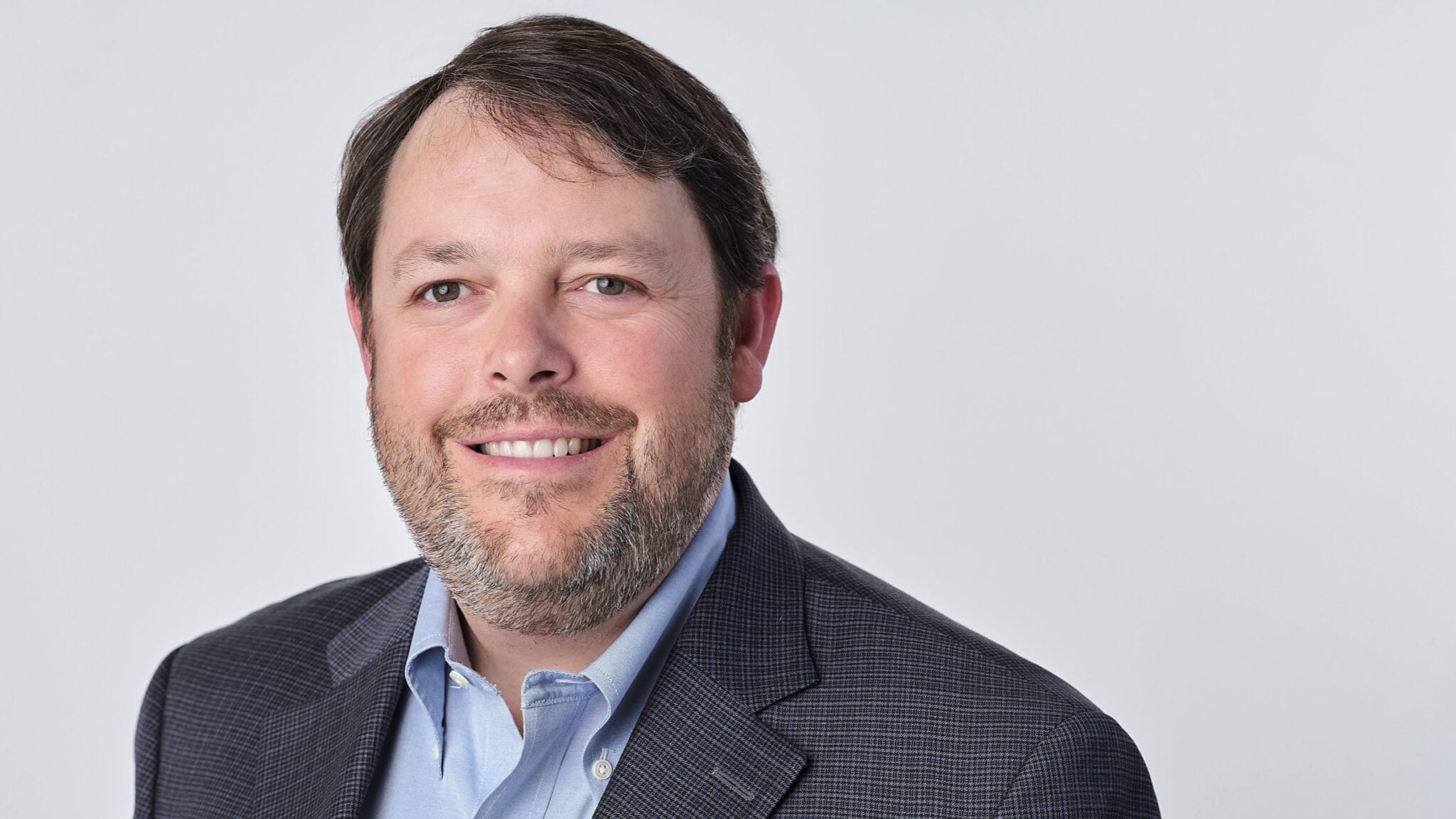 CEO Andy Crockett (KalVista)
UP­DAT­ED: KalVista sees a win in PhII for the rare ge­net­ic dis­or­der HAE as it con­tin­ues to chart a post-Mer­ck course
Rough­ly a year af­ter Mer­ck walked away from a part­ner­ship with KalVista fol­low­ing a flop in di­a­bet­ic mac­u­lar ede­ma, the biotech is back with da­ta from an­oth­er pro­gram it hopes can put it back on the map.
KalVista re­port­ed topline Phase II re­sults for its lead can­di­date KVD900, an oral ther­a­py meant to stem the ef­fects of swelling at­tacks caused by the rare ge­net­ic dis­or­der hered­i­tary an­gioede­ma. In the 53-pa­tient tri­al, the pro­gram hit sta­tis­ti­cal sig­nif­i­cance across all end­points, re­duc­ing the need for in­di­vid­u­als to use fur­ther treat­ment in sub­se­quent at­tacks and al­le­vi­at­ing symp­toms more quick­ly than place­bo.
News of the re­sults sent KalVista $KALV shares soar­ing more than 115% in pre-mar­ket trad­ing.
KVD900 it­self is a plas­ma kallikrein in­hibitor that KalVista hopes can be­come the first wide­ly avail­able pill for HAE. The dis­ease man­i­fests as un­pre­dictable swelling in var­i­ous body parts and can be­come life-threat­en­ing if an at­tack oc­curs in the air­ways.
There are lots of treat­ments out there for HAE, all of which are self-ad­min­is­tered in­jec­tions or IV in­fu­sions. Nor­mal­ly, pa­tients liv­ing with the dis­ease are able to feel an at­tack com­ing on, but not how se­vere the at­tack is or how long it will last. Be­cause the swelling can oc­cur ran­dom­ly, in­di­vid­u­als of­ten car­ry around two dif­fer­ent types of treat­ment to be ex­tra sure they'll have some­thing to stop the at­tacks.
That can be quite cum­ber­some on a pa­tient's qual­i­ty of life, how­ev­er, KalVista CEO Andy Crock­ett told End­points News. These treat­ments typ­i­cal­ly re­quire cold stor­age, and it can be dif­fi­cult to find a pri­vate spot for pa­tients to give them­selves the in­jec­tions. And the ad­min­is­tra­tion process it­self is al­ready a bur­den giv­en that they're rac­ing against the clock to tamp down swelling.
With their oral pill, KalVista is bank­ing on the added con­ve­nience and dis­cre­tion such an op­tion will af­ford pa­tients.
"What we think with oral ther­a­py is we have an op­por­tu­ni­ty to re­al­ly bring a par­a­digm shift, which is to re­move those bar­ri­ers," Crock­ett said. "It can en­able that type of treat­ment ear­ly when the at­tack be­gins that hasn't been en­abled so far."
The Phase II study was ran­dom­ized and dou­ble-blind­ed, and sep­a­rat­ed in­to two parts. In­di­vid­u­als re­ceived a sin­gle, open-la­bel dose in the first part, and then were ran­dom­ized in­to the sec­ond part. The tri­al was de­signed to en­com­pass two swelling at­tacks — pa­tients took ei­ther KVD900 or place­bo with­in an hour af­ter the first at­tack, and then used their nor­mal treat­ment reg­i­men fol­low­ing the sec­ond. KalVista en­rolled pa­tients who'd had three at­tacks in the 90 days lead­ing up to the tri­al.
In the pri­ma­ry, KVD900 sig­nif­i­cant­ly re­duced use of such res­cue treat­ments, with 15% of pa­tients need­ing treat­ment af­ter 12 hours in a sec­ond at­tack com­pared to 30% on place­bo. And in a key sec­ondary end­point, the can­di­date sig­nif­i­cant­ly re­duced time to on­set of symp­tom re­lief on a pa­tient-re­port­ed scale, with a me­di­an time of 1.6 hours against nine hours for place­bo. Both fig­ures hit pris­tine p-val­ues, notch­ing p=0.0010 and p<0.0001, re­spec­tive­ly.
De­spite the rel­a­tive ease of such oral treat­ment, Crock­ett said many pa­tients were con­cerned that pills might be less ef­fi­ca­cious than their typ­i­cal in­jecta­bles. But he said Tues­day's da­ta should al­le­vi­ate those wor­ries as the re­sults, paired with KVD900's rapid on­set in the Phase II study, shows it can com­pete with the best of the rest.
"Pa­tients in HAE, they want oral ther­a­py. But the in­jectable ther­a­pies they've had for a num­ber of years pro­vide re­al­ly good ef­fi­ca­cy," Crock­ett said. "They don't want to have to, if you will, trade ef­fi­ca­cy for the ben­e­fit of oral ther­a­py. That's the promise we look to de­liv­er on now."
An­a­lysts were al­so im­pressed by the da­ta, with SVB Leerink's Joseph Schwartz writ­ing that the re­sults ex­ceed­ed even the most bull­ish ex­pec­ta­tions.
"We be­lieve that re­sults could po­ten­tial­ly strength­en in a Ph.3 tri­al of KVD900, as pa­tients will have more con­fi­dence in an in­ves­ti­ga­tion­al treat­ment mak­ing them less like­ly to reach for their res­cue med­i­cine," Schwartz wrote to in­vestors.
The next steps will in­volve meet­ing with the FDA to de­ter­mine what a piv­otal tri­al might look like. KalVista isn't of­fer­ing any time­lines on when that meet­ing or the tri­al will oc­cur, but Crock­ett said fu­ture stud­ies will prob­a­bly look sim­i­lar to this Phase II.
Tues­day's re­sults come al­most one year to the day af­ter Mer­ck dropped out of a part­ner­ship with KalVista, one that had promised up to $760 mil­lion for a di­a­bet­ic mac­u­lar ede­ma drug. Both dos­es of the can­di­date whiffed on the Phase II pri­ma­ry, send­ing shares stum­bling and Mer­ck pack­ing.
Since then, KalVista has fo­cused pri­mar­i­ly on HAE, with KVD900 at the fore­front. The com­pa­ny is al­so work­ing on a pre­ven­ta­tive treat­ment with their KVD824 pro­gram, which is ex­pect­ed to see an IND sub­mis­sion some­time this quar­ter.