Karyopharm flags a PhII over­all sur­vival fail­ure for lead drug se­linex­or in acute myeloid leukemia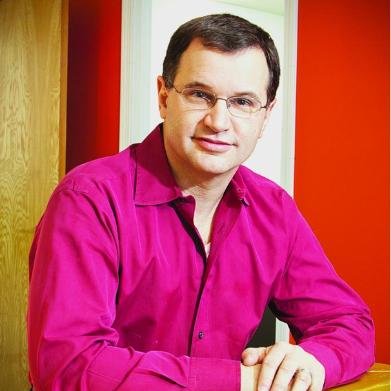 Michael G. Kauff­man, Karyopharm
In­ves­ti­ga­tors for Karyopharm $KP­TI say that it's clear at the in­ter­im analy­sis stage that its lead drug se­linex­or has failed a Phase II test for over­all sur­vival in acute myeloid leukemia.
The com­pa­ny called it af­ter find­ing that 13% in the se­linex­or arm demon­strat­ed a com­plete re­sponse with or with­out full hema­to­log­ic re­cov­ery, com­pared to 3% of pa­tients on the physi­cian's choice con­trol arm. And those com­plete re­spon­ders will have a chance to con­tin­ue treat­ment with the drug.
The biotech's shares dropped 16% in af­ter-mar­ket trad­ing. But that came af­ter a 25% spike ear­li­er in the day.
What hap­pened?
"Af­ter in­di­ca­tions of durable re­spons­es achieved with se­linex­or in DL­B­CL in AACR ti­tles gen­er­at­ing up­side, this PM KP­TI an­nounced d/c of the SO­PRA AML study," not­ed Jef­feries an­a­lyst Bri­an Abra­hams. "We had lim­it­ed ex­pec­ta­tions for sel in AML giv­en pri­or da­ta, chal­leng­ing in­di­ca­tion, and high bar for suc­cess, and good safe­ty pro­vides com­fort for oth­er in­di­ca­tions."
"SO­PRA is a ro­bust, well-con­duct­ed tri­al and the re­sponse rates achieved with sin­gle-agent se­linex­or in this heav­i­ly pre­treat­ed old­er pop­u­la­tion have been en­cour­ag­ing," said Hagop Kan­tar­jian, chair of the De­part­ment of Leukemia, The Uni­ver­si­ty of Texas MD An­der­son Can­cer Cen­ter. "Im­por­tant­ly, the safe­ty pro­file was as ex­pect­ed and the rec­om­mend­ed Phase 2 dose was gen­er­al­ly well-tol­er­at­ed. Un­for­tu­nate­ly, as is com­mon in AML, the high­er re­sponse rates ob­served with sin­gle-agent se­linex­or ver­sus physi­cian's choice did not trans­late in­to ex­tend­ed sur­vival in the over­all pop­u­la­tion of these frail and heav­i­ly pre­treat­ed pa­tients."
That leaves the New­ton, MA-based biotech fo­cused on mul­ti­ple myelo­ma. Last fall Karyopharm re­port­ed that it was adding 120 pa­tients to its sin­gle-arm mul­ti­ple myelo­ma study af­ter tout­ing re­sults for pa­tients who had failed mul­ti­ple oth­er ther­a­pies. Top-line da­ta is slat­ed for next year and the biotech be­lieves it can take the re­sults straight to the FDA.
Karyopharm CEO Michael G. Kauff­man had this to say:
While we are dis­ap­point­ed with the over­all out­come, we are pleased that 60mg of sin­gle-agent se­linex­or dosed twice per week was well-tol­er­at­ed and car­ried no in­creased risk of sep­sis or febrile neu­trope­nia. At Karyopharm, our pri­ma­ry fo­cus re­mains the ad­vance­ment of se­linex­or in re­lapsed or re­frac­to­ry mul­ti­ple myelo­ma, where we be­lieve we have a clear path to reg­u­la­to­ry ap­proval.