Keen to turn a new page, In­di­v­ior branch­es out, pick­ing up an op­tion for cannabis ad­dic­tion drug
Hav­ing put the scan­dal around its flag­ship opi­oid ad­dic­tion drug be­hind it, In­di­v­ior is branch­ing out the sub­stance abuse port­fo­lio.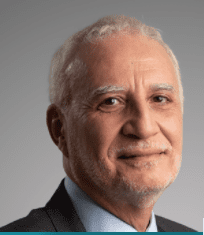 Pier Vin­cen­zo Pi­az­za
The lat­est ad­di­tion comes in the area of cannabis-re­lat­ed dis­or­ders, as In­di­v­ior buys an op­tion to li­cense a CB1 in­hibitor from France's Aelis Far­ma for the treat­ment of dis­eases like cannabis ad­dic­tion and cannabis-in­duced psy­chosis. They're putting down $30 mil­lion in cash and promis­ing a $100 mil­lion li­cense fee pay­ment should they de­cide to ex­er­cise the op­tion af­ter see­ing Phase IIb da­ta.
De­spite its check­ered his­to­ry — un­til last year, In­di­v­ior had been mired in a years­long bat­tle with the De­part­ment of Jus­tice over its mar­ket­ing prac­tices, lead­ing to the jail­ing of its for­mer CEO Shaun Thax­ter — Aelis CEO Pier Vin­cen­zo Pi­az­za con­sid­ers his new part­ner the leader in drug ad­dic­tion treat­ment.
And he be­lieves the com­pa­ny, now led by CEO Mark Cross­ley, has re­solved the is­sues and is ready to turn a new page.
"What I know is that if you look at the his­to­ry of In­di­v­ior, they have been very good at set­ting up a com­mer­cial net­work for ad­dic­tion drugs, so they are the first com­pa­ny to build up a large scale," said Pi­az­za, who hap­pens to be long­time friends with In­di­v­ior CSO Chris­t­ian Hei­d­bred­er. "They are a com­pa­ny if you look al­so at the oth­er as­sets they have ac­quired, they are a com­pa­ny that is very smart in choos­ing new drugs they want to de­vel­op, in­no­va­tion they want to de­vel­op."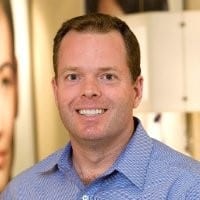 Mark Cross­ley
The deal is a cul­mi­na­tion of sev­en years of work by Pi­az­za since his group at the Neu­ro­cen­tre Ma­gendie in Bor­deaux shed light on an en­doge­nous mol­e­cule that the brain us­es to coun­ter­act the ef­fects of cannabis, named preg­nenolone. They set out to copy that nat­ur­al mech­a­nism, and Aelis was spun out with a whole slate of CB1 in­hibitors, each tar­get­ing dif­fer­ent parts of the re­cep­tor.
With the first gen­er­a­tion of CB1 block­ers, he ex­plained, sci­en­tists looked at en­doge­nous ag­o­nists that bind to the re­cep­tor like a key and a lock. Jam­ming up that key-lock en­trance doesn't just block the prob­lem­at­ic hy­per­ac­tiv­i­ty, they al­so block every­thing — lead­ing to tox­i­c­i­ties in the brain that ren­dered them un­us­able. By con­trast, Aelis' com­pounds bind to dif­fer­ent spots on the re­cep­tor that tin­ker with the in­tra­cel­lu­lar ac­tiv­i­ties.
"So what they do, they go from too much to nor­mal," he said, "while the mol­e­cules be­fore us, they went from too much to too lit­tle."
The field has seen a resur­gence of in­ter­est in CB1 fol­low­ing the ear­ly set­backs, with ef­forts rang­ing from ag­o­nists de­ployed in psy­chi­a­try to a pe­riph­er­al­ly act­ing ap­proach for NASH, di­a­betes and oth­ers.
In­di­v­ior has laid claims to the lead can­di­date, AEF0117, and the two com­pa­nies are in fi­nal prepa­ra­tions to start re­cruit­ing for a Phase IIb tri­al around the end of 2021 and the be­gin­ning of 2022. Frances Levin of Co­lum­bia Uni­ver­si­ty has been tapped to run the two-year study, which is de­signed to have 350 to 400 pa­tients.
If it's a suc­cess, In­di­v­ior can take over all de­vel­op­ment and com­mer­cial­iza­tion, bring­ing to mar­ket what Cross­ley calls the first med­ica­tion for cannabis use dis­or­ders.