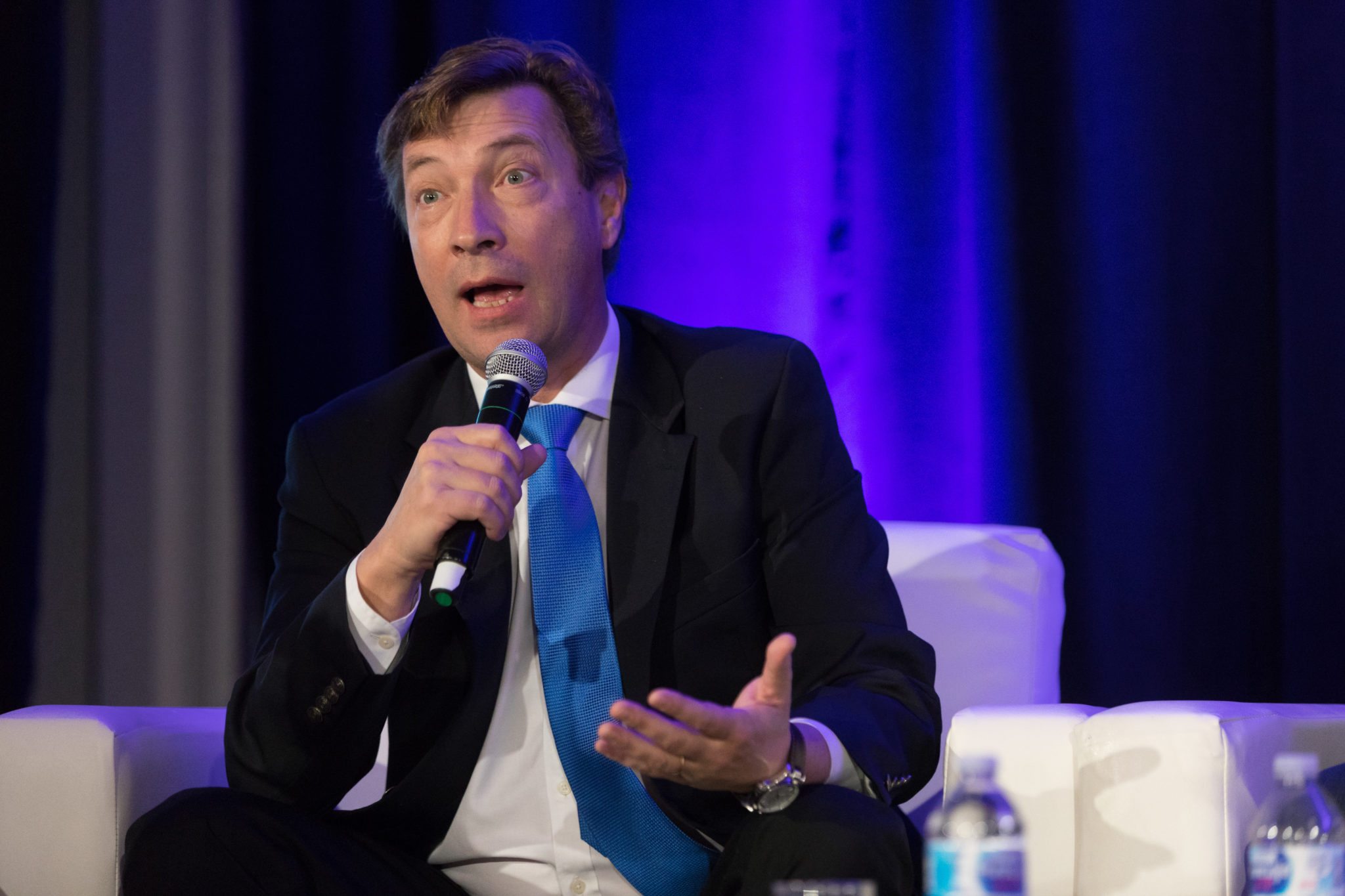 Keytru­da/epaca­do­stat com­bo crash­es in PhI­II melanoma study, rais­ing ques­tions about the fu­ture of IDO for In­cyte
A close­ly-watched Phase III study com­bin­ing Mer­ck's PD-1 star Keytru­da with In­cyte's IDO1 drug epaca­do­stat for metasta­t­ic melanoma has failed, cast­ing a pall over the fu­ture of this com­bi­na­tion ap­proach.
Ab­sent a sig­nif­i­cant im­prove­ment in pro­gres­sion-free sur­vival, as well as the like­ly fail­ure of the drug com­bi­na­tion to ex­tend over­all sur­vival, the in­ves­ti­ga­tors are halt­ing the study. In­cyte stuck with the top-line re­sults in their re­lease, promis­ing to roll out the full da­ta set lat­er. And they made it clear in a call with an­a­lysts this morn­ing that the ECHO-301 study fail­ure "has a neg­a­tive im­pact on the prob­a­bil­i­ty of suc­cess of the oth­er (com­bi­na­tion) stud­ies" — send­ing a shock wave through the I/O field.
In­cyte's shares plunged 23% on the news, wip­ing out more than $3.5 bil­lion in mar­ket cap. The im­pli­ca­tions for oth­er IDO1 drugs al­so dam­aged oth­er com­pa­nies in the field, in­clud­ing NewLink $NLNK, down 44%, as well as Bris­tol-My­ers Squibb $BMY down 2.6%.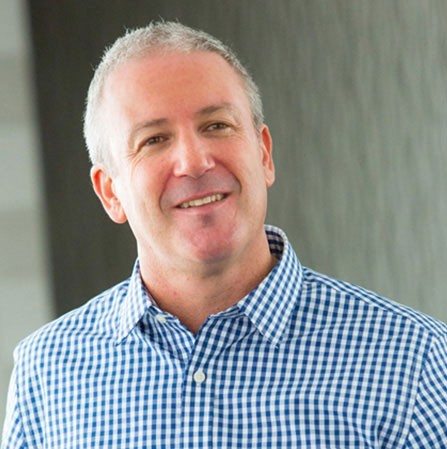 Steven Stein
Mer­ck is one of a slate of bio­phar­ma com­pa­nies to com­bine their check­points with In­cyte's IDO drug, look­ing to im­prove pa­tients chances for liv­ing longer with can­cer. The fail­ure of this first late-stage test, af­ter stok­ing hopes for some ma­jor ad­vances, now leaves In­cyte's drug $IN­CY in a pre­car­i­ous po­si­tion, cre­at­ing a cri­sis for CEO Hervé Hop­penot.
Epaca­do­stat was num­ber 3 on Eval­u­ate Phar­ma's top 10 list of 2018 launch­es, with close to $2 bil­lion in pro­ject­ed peak sales es­ti­mates. And UBS an­a­lysts gave this study a 100% chance of suc­cess, not­ing the high ex­pec­ta­tions — and hype — fo­cused on this drug.
In­ves­ti­ga­tors tracked a haz­ard ra­tio of 1.00, which "leaves no doubt that in this study… the com­pound didn't per­form," said Steven Stein, the chief med­ical of­fi­cer, in the call. And there was no pos­i­tive glim­mer of hope seen in any sub­group analy­sis. "Giv­en those haz­ard ra­tios it is go­ing to be dif­fi­cult to dis­cern a sub­group with suf­fi­cient ef­fect."
The fail­ure of the study al­so rais­es the chances that oth­er tri­als in the pro­gram may need to be ad­just­ed, he added, with pos­si­ble sta­tis­ti­cal and bio­mark­er mod­i­fi­ca­tions.
An­a­lysts had been en­cour­aged last sum­mer with the lat­est look at da­ta from a sin­gle-arm melanoma study, mak­ing this one of the most an­tic­i­pat­ed stud­ies of 2018. In­cyte faces a dif­fi­cult task now in re­build­ing hopes for a block­buster fu­ture as the field awaits a long string of read outs from com­bi­na­tion tri­als.
$IN­CY did­n't men­tion it in the press re­lease, but you can imag­ine what this means for those oth­er in­di­ca­tions if it did­n't work in melanoma.

— Brad Lon­car (@brad­lon­car) April 6, 2018
An­tic­i­pat­ing some big re­turns, a whole host of play­ers has dived in­to IDO. A re­cent study from the Can­cer Re­search In­sti­tute found that there were 18 IDOs in the pipeline. Epaca­do­stat was the most ad­vanced of them all, but there have been a num­ber of set­backs, in­clud­ing a pro­gram pur­sued by Genen­tech, which the com­pa­ny aban­doned af­ter see­ing weak re­sults. And a grow­ing line­up of fail­ures will boost fears that this is the wrong tar­get.
That woe­ful feel­ing didn't help mat­ters at Bris­tol-My­ers, which has one of the most ad­vanced IDOs in the clin­ic af­ter In­cyte's pro­gram. Bris­tol-My­ers paid $1.25 bil­lion to ob­tain their drug in the Flexus buy­out, which was im­pli­cat­ed in a suit In­cyte filed claim­ing that a for­mer staffer had stolen trade se­crets on their drug, hand­ing them off to Flexus. Sev­er­al an­a­lysts have out­lined rea­sons why they think that Bris­tol-My­ers has the bet­ter of the two drugs.
With the alarm bells ring­ing loud­ly all day Fri­day, NewLink re­spond­ed by putting out a re­lease as­sert­ing that its drug in­dox­i­mod had a "dif­fer­en­ti­at­ed mech­a­nism of ac­tion." The biotech al­so said that it would do a re­view of its pro­grams in light of the set­back at In­cyte.
The failed study will help gain "un­der­stand­ing of the role of IDO1 in­hi­bi­tion in com­bi­na­tion with PD-1 an­tag­o­nists, and may in­form our broad­er epaca­do­stat clin­i­cal de­vel­op­ment pro­gram," said Steven Stein, chief med­ical of­fi­cer, In­cyte. "We re­main ded­i­cat­ed to trans­form­ing the treat­ment of can­cer and will con­tin­ue to ex­plore how IDO1 in­hi­bi­tion and oth­er nov­el mech­a­nisms can po­ten­tial­ly im­prove out­comes for pa­tients in need."
---
Im­age: Hervé Hop­penot, In­cyte CEO at an End­points News event, Jan­u­ary 2018. END­POINTS NEWS