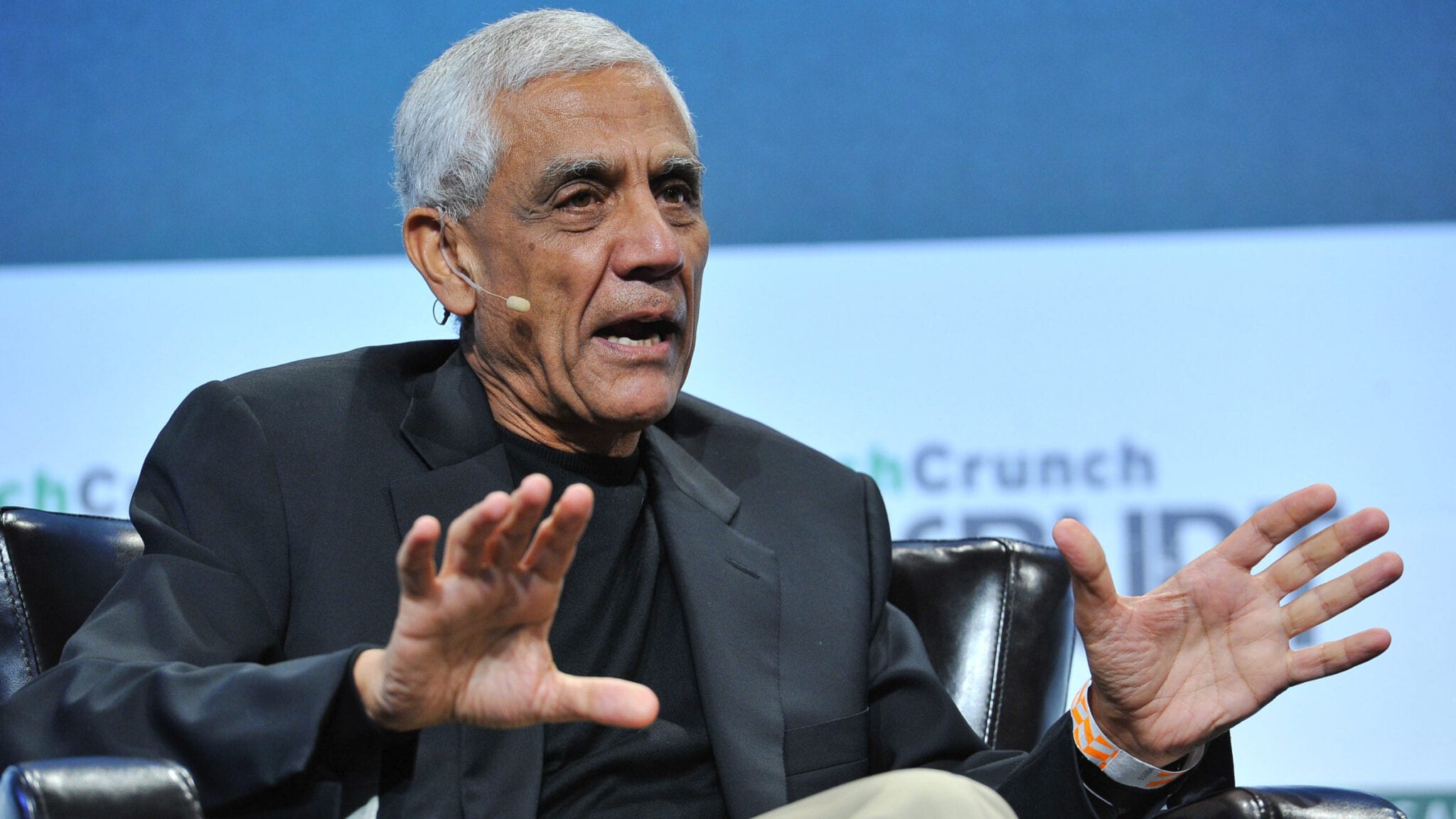 Vinod Khosla (Steve Jennings/Getty Images for TechCrunch)
Khosla bets big on SPAC boom, rais­ing $1.2 bil­lion for 3 vague­ly tar­get­ed blank-check com­pa­nies
Khosla Ven­tures had large­ly sat out the past year's SPAC boom. That changed late last week, though, when the promi­nent Sil­i­con Val­ley VC filed for three blank check com­pa­nies at once, promis­ing to raise $1.2 bil­lion to find and even­tu­al­ly take three dif­fer­ent im­pact­ful com­pa­nies pub­lic.
Khosla didn't of­fer much de­tail on what fields or in­dus­tries they are aim­ing for, with man­ag­ing part­ner Vin­od Khosla writ­ing in­stead a brief but polem­i­cal let­ter on the im­por­tance of star­tups and rein­ven­tion and the val­ue of be­ing George Bernard Shaw's un­rea­son­able man. They al­so used the copy-paste func­tion to write most of the S-1 for what will be known as Khosla Ven­tures Ac­qui­si­tion Co. II, and Khosla Ven­tures Ac­qui­si­tion Co. III, so it's dif­fi­cult to get a gauge on where the firm plans on tar­get­ing their shell cor­po­ra­tions.
Still, that let­ter gives ref­er­ence to CRISPR Cas9, ear­ly de­tec­tion of Alzheimer's and de­men­tia, Genen­tech, and how the in­creas­ing use of AI could help turn the "prac­tice of med­i­cine" to the "sci­ence of med­i­cine" — no­table in­clu­sions for a tech firm that has in re­cent years in­creas­ing­ly wad­ed in­to biotech.
That in­cludes in­vest­ments in at least three dif­fer­ent ear­ly-stage an­ti-ag­ing up­starts, a peren­ni­al fa­vorite for Sil­i­con Val­ley in­vestors dip­ping their feet in biotech, as well as the more es­tab­lished CRISPR com­pa­nies Ed­i­tas, Eli­go and eGe­n­e­sis.
That still leaves plen­ty of room for Khosla to stay in health­care but pour mon­ey in­stead in­to AI hos­pi­tal tools, di­ag­nos­tics, and oth­er health­care de­liv­ery tech­nol­o­gy. One of the SPACs in­cludes a hand­ful of ad­vis­ers out­side of the firm's man­ag­ing part­ner, in­clud­ing two with some health­care ex­pe­ri­ence: Ra­jiv Shah, pres­i­dent of The Rock­e­feller Foun­da­tion and a board mem­ber of the biotech Omeros; and Mol­ly Coye, an ex­ec­u­tive at the dig­i­tal health­care cor­po­ra­tion AVIA.
If they choose to go down the drug de­vel­op­ment route with or mul­ti­ple SPACs, they'll face stiff com­pe­ti­tion. Since the start of 2020, 40 bio­phar­ma SPACs have launched and on­ly 9 have found a tar­get. Even­tu­al­ly, that could leave some SPACs squeezed for tar­gets, forced to choose be­tween less-than-stel­lar pri­vate com­pa­nies and re­turn­ing the cash they raised to in­vestors.
Khosla has left them­selves plen­ty of room to go out­side bio­phar­ma. Al­so men­tioned in the S-1 let­ters? Quan­tum com­put­ing, ed­u­ca­tion, ro­bot­ics, de-ma­te­ri­al­iza­tion, 3D man­u­fac­tur­ing, in­vert­ed sup­ply chains, fu­sion re­ac­tors, ce­ment and re­duc­ing the need for an­i­mal hus­bandry.