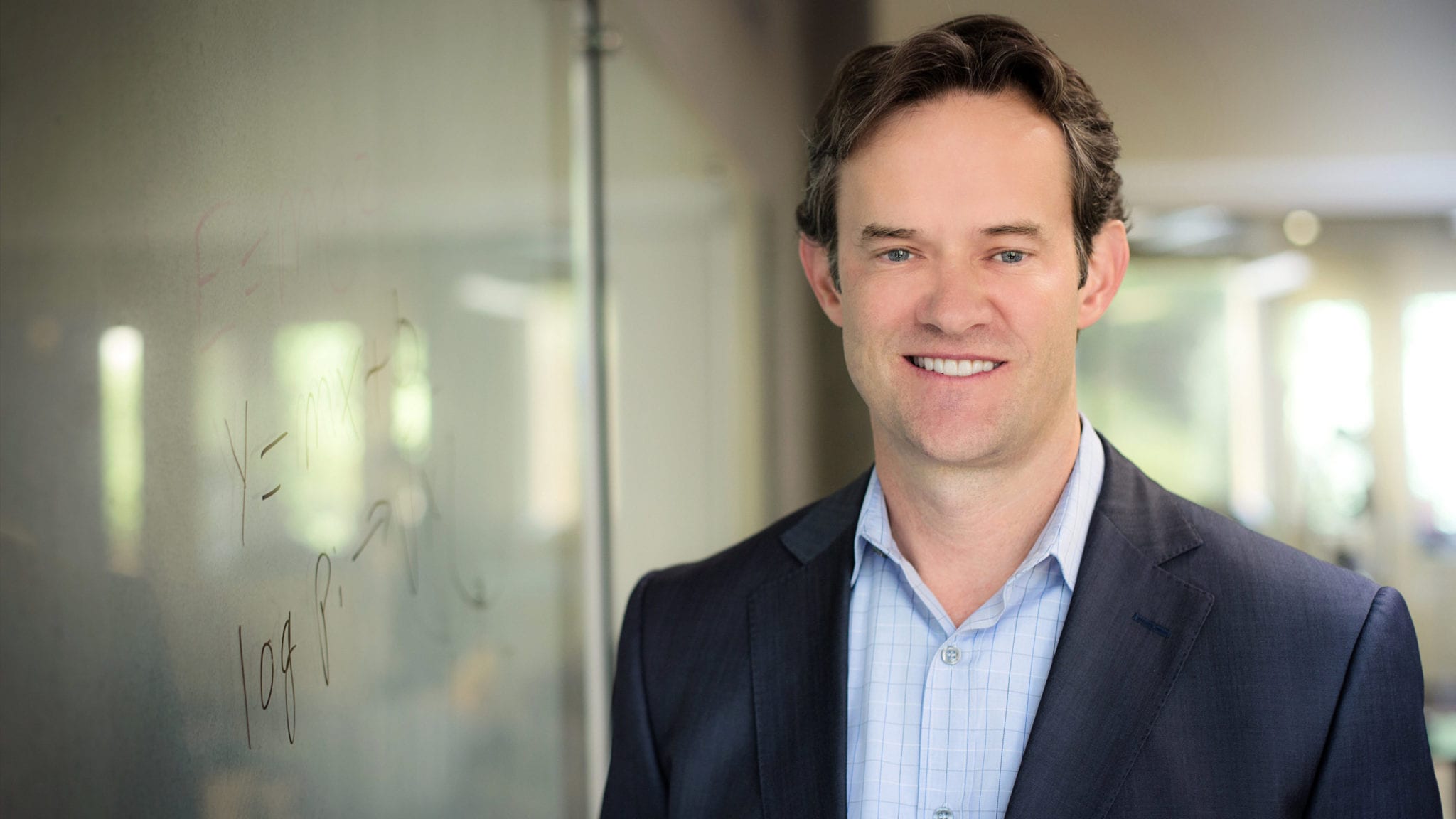 Frederick Beddingfield, Kira CEO
Ki­ra and its com­ple­ment-tar­get in­hibitors plot run to the clin­ic with new in­vestor cash just months af­ter un­cloak­ing
A cou­ple months af­ter emerg­ing from stealth, Ki­ra Phar­ma­ceu­ti­cals has reeled in its largest ven­ture round yet to fund a dash to the clin­ic.
The start­up, co-found­ed back in 2017 by Uni­ver­si­ty of Penn­syl­va­nia pro­fes­sor Wen­chao Song, hooked $53.5 mil­lion in what it calls a "Se­ries B+" fi­nanc­ing. It burst on­to the scene in No­vem­ber, with $18 mil­lion in Se­ries A win­nings and $28 mil­lion from a Se­ries B raised in stealth. With for­mer Si­en­na Bio­phar­ma­ceu­ti­cals CEO Fred­er­ick Bed­ding­field at the helm, the team is on a mis­sion to put three com­ple­ment-tar­get­ed ther­a­pies in the clin­ic over the next 18 months.
"While the com­ple­ment sys­tem has his­tor­i­cal­ly been dif­fi­cult to tar­get giv­en its com­plex­i­ty, we be­lieve our LOG­IC drug dis­cov­ery plat­form en­ables us to ap­proach com­ple­ment me­di­a­tion in new and dif­fer­ent ways, un­lock­ing trans­for­ma­tive ther­a­pies for pa­tients," Bed­ding­field said in a state­ment.
The com­ple­ment cas­cade, a part of the in­nate im­mune sys­tem, is "great when it's work­ing well," the CEO told End­points News in No­vem­ber. But dys­reg­u­la­tion can lead to au­toim­mune dis­or­ders. De­pend­ing on that dys­reg­u­la­tion, block­ing cer­tain parts of the path­ways that ac­ti­vate the com­ple­ment sys­tem can be "quite ef­fec­tive" in con­trol­ling dis­ease, he added.
Ki­ra's lead can­di­date, P014, is de­signed to in­hib­it both up­stream and down­stream com­ple­ment tar­gets. It's en­gi­neered with an ex­tend­ed half-life and po­ten­cy, and has the po­ten­tial to be self-ad­min­is­tered at home. While the team is look­ing to im­prove on the stan­dard of care in some dis­eases, Bed­ding­field told End­points in No­vem­ber that they're more in­ter­est­ed in treat­ing dis­eases for which there are no com­ple­ment drugs cur­rent­ly ap­proved.
"Our big­ger goal is to treat dis­eases where there's re­al­ly a com­plete­ly un­met need," he said.
The com­pa­ny is keep­ing mum about its oth­er pro­grams, which are "in de­vel­op­ment to treat a range of im­mune-in­flam­ma­to­ry dis­eases and can­cers in the US, Asia and oth­er glob­al mar­kets," ac­cord­ing to its web­site. In ad­di­tion to its Cam­bridge, MA head­quar­ters, Ki­ra boasts a Suzhou, Chi­na R&D cen­ter.
Pri­or to join­ing Ki­ra, Bed­ding­field left his perch at Si­en­na in De­cem­ber 2019 — a few months af­ter the biotech filed for bank­rupt­cy. Si­en­na's stock nev­er quite re­cov­ered from the fail­ure of its ex­per­i­men­tal ac­ne drug SNA-001, which flopped in two sep­a­rate tri­als test­ing its ef­fi­ca­cy when man­aged by laser tech. The CEO was plan­ning to take some time off when he got a call from Song — and the rest is his­to­ry.
Once it lands in the clin­ic, Ki­ra may have some catch­ing up to do. Alex­ion snagged its sec­ond ap­proval for the com­ple­ment ther­a­py Ul­tomiris last year, which is now OK'd to treat atyp­i­cal he­molyt­ic ure­mic syn­drome and parox­ys­mal noc­tur­nal he­mo­glo­bin­uria.