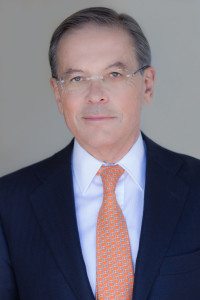 Kite Pharma is going for it.
Now well out in front of its CAR-T rivals, Kite Pharma $KITE has gathered a promising set of interim data for KTE-C19 from the Phase II portion of its study for aggressive non-Hodgkin lymphoma and will now set out to make its case with the FDA for an accelerated approval.
The biotech says that 62 patients in their study suffering from several types of NHL who completed at least three months of treatment demonstrated a combined complete response rate of 39%, down slightly from the Phase I data. And six-month data, which may be critical in winning regulators over, is on its way.
According to Kite, KTE-C19 met the primary endpoint with an objective response rate of 76% and 47% complete remissions. Kite's shares jumped about 10% after the data hit.
There's been no change in strategy, CEO Arie Belldegrun tells me today. Their drug "is still in line for a 2017 approval."
A total of 52 patients with diffuse large B-cell lymphoma (DLBCL) were studied alongside 11 patients with transformed follicular lymphoma (TFL) and primary mediastinal B-cell lymphoma (PMBCL). And it has charted positive outcomes in all those groups, paving the way for Kite's pioneering new drug application to the FDA.
To be sure, treatment-resistant patients recruited for the study also experienced significant adverse events. Two died — one from cardiac arrest and the other for hemophagocytic lymphohistiocytosis, which includes a case of cytokine release syndrome — with high rates of  CRS, neutropenia (66%), anemia (40%), febrile neutropenia (29%), thrombocytopenia (29%) and encephalopathy.
But investigators say that they were not surprised by any of it, and neither will anyone at the FDA.
"The surprise is that there is no surprise," Belldegrun added in an interview with me earlier today. "The unusual part is that actually the profile of toxicity is better than what we reported in ZUMA-1."
The biotech plans to file by year's end with the FDA, says the CEO. A pre-BLA meeting is scheduled in the next few months, he adds, and regulators will have had a chance to review the data package in advance. At that point, Kite plans to come up with a more precise timeline.
The adverse events they recorded are well known to the field and the agency, says the CEO. Based on SCHOLAR-1 data, these patients would normally expect to see an 8% complete response rate. Kite's drug delivered a CR of 39%. In addition, says Belldegrun, Kite proved that it could manufacture the personalized therapy for 22 centers, most of which had never handled the therapy before.
And 6-month and 9-month data is on its way.
"The data is coming," says Kite R&D director David Chang. The primary analysis can be done in the first quarter, he adds, when investigators will have 6-month response times in place from the ongoing study. And Belldegrun says that the company can pull the veil off the first one-year track records for some of its earliest patients at ESMO, which is coming up early next month.
Convincing the FDA that preliminary response durations are long enough to warrant a lightning-fast approval may prove to be Kite's biggest challenge. Over the last two years, though, top regulators like Richard Pazdur have been quite willing to look past issues involving safety and early outcomes and go for the quickest development path possible, frequently approving new therapies far short of any Phase III pivotal test. But this is aggressive even by the agency's most ambitious timelines.
Belldegrun, however, says that none of this is happening in a vacuum. Company execs and the FDA are in regular contact and have more discussions planned. And he believes that once you add all the data in from earlier studies, carefully weigh the case for benefits vs. safety for a group of patients who have run out of alternative therapies, a green light is completely realistic.
Kite's move comes at the end of a tumultuous quarter for CAR-T, a field that specializes in extracting patients T cells and reengineering them into cancer therapies. While there are a multitude of obstacles for this first pioneering wave, the CAR-T approach has worked best among these hematologic patients whose cancer cells express the CD19 target. And regulators have bent over backward to speed their progress. The FDA, for example, imposed a clinical hold on rival Juno's lead CAR-T shortly after it triggered severe toxicity and killed three patients (a fourth died from cerebral edema in a separate study).  But Juno was allowed to resume dosing in the lead trial just days later, though, after changing the formula and dropping fludarabine from the preconditioning regimen.
That small delay, though, wound up forcing Juno to forfeit the lead in its race with Kite. Juno is now looking at an initial OK in 2018. Novartis, meanwhile, stunned the field with its recent decision to scrap its cell therapy unit and lay off 120 staffers, news we broke at Endpoints. The pharma giant insists it's just as committed as ever, but a number of onlookers discount that as a likely PR gambit intended to hide just how far the company has fallen behind.
Kite, meanwhile, is now at the FDA's doors with a "breakthrough" designation in hand and high hopes for a speedy approval. If they're right, you can look for a market launch early next year. If they made the wrong move, you'll hear the noise at quite a distance. And not everyone was enthusiastic about the durability of the therapy.
(Correction: This story was corrected to reflect that Juno's lead drug killed three patients, triggering a brief clinical hold, while a fourth patient in a separate study died from cerebral edema.)
Hmmm $KITE meh it's not no. of CRs, it's how durable they are. Too many relapsing by 3 months. Come final data set that could be worse

— Sally Church 🏴󠁧󠁢󠁥󠁮󠁧󠁿 (@MaverickNY) September 26, 2016
---
The best place to read
Endpoints News

? In your inbox.

Comprehensive daily news report for those who discover, develop, and market drugs. Join 50,700+ biopharma pros who read Endpoints News by email every day.

Free Subscription
---
---
---