Kite's ground­break­ing CAR-T hits key study goal, heads to the FDA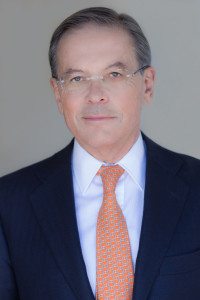 Kite Phar­ma is go­ing for it.
Now well out in front of its CAR-T ri­vals, Kite Phar­ma $KITE has gath­ered a promis­ing set of in­ter­im da­ta for KTE-C19 from the Phase II por­tion of its study for ag­gres­sive non-Hodgkin lym­phoma and will now set out to make its case with the FDA for an ac­cel­er­at­ed ap­proval.
The biotech says that 62 pa­tients in their study suf­fer­ing from sev­er­al types of NHL who com­plet­ed at least three months of treat­ment demon­strat­ed a com­bined com­plete re­sponse rate of 39%, down slight­ly from the Phase I da­ta. And six-month da­ta, which may be crit­i­cal in win­ning reg­u­la­tors over, is on its way.
Ac­cord­ing to Kite, KTE-C19 met the pri­ma­ry end­point with an ob­jec­tive re­sponse rate of 76% and 47% com­plete re­mis­sions. Kite's shares jumped about 10% af­ter the da­ta hit.
There's been no change in strat­e­gy, CEO Arie Bellde­grun tells me to­day. Their drug "is still in line for a 2017 ap­proval."
A to­tal of 52 pa­tients with dif­fuse large B-cell lym­phoma (DL­B­CL) were stud­ied along­side 11 pa­tients with trans­formed fol­lic­u­lar lym­phoma (TFL) and pri­ma­ry me­di­asti­nal B-cell lym­phoma (PM­B­CL). And it has chart­ed pos­i­tive out­comes in all those groups, paving the way for Kite's pi­o­neer­ing new drug ap­pli­ca­tion to the FDA.
To be sure, treat­ment-re­sis­tant pa­tients re­cruit­ed for the study al­so ex­pe­ri­enced sig­nif­i­cant ad­verse events. Two died — one from car­diac ar­rest and the oth­er for he­mo­phago­cyt­ic lym­pho­his­ti­o­cy­to­sis, which in­cludes a case of cy­tokine re­lease syn­drome — with high rates of CRS, neu­trope­nia (66%), ane­mia (40%), febrile neu­trope­nia (29%), throm­bo­cy­tope­nia (29%) and en­cephalopa­thy.
But in­ves­ti­ga­tors say that they were not sur­prised by any of it, and nei­ther will any­one at the FDA.
"The sur­prise is that there is no sur­prise," Bellde­grun added in an in­ter­view with me ear­li­er to­day. "The un­usu­al part is that ac­tu­al­ly the pro­file of tox­i­c­i­ty is bet­ter than what we re­port­ed in ZU­MA-1."
The biotech plans to file by year's end with the FDA, says the CEO. A pre-BLA meet­ing is sched­uled in the next few months, he adds, and reg­u­la­tors will have had a chance to re­view the da­ta pack­age in ad­vance. At that point, Kite plans to come up with a more pre­cise time­line.
The ad­verse events they record­ed are well known to the field and the agency, says the CEO. Based on SCHOL­AR-1 da­ta, these pa­tients would nor­mal­ly ex­pect to see an 8% com­plete re­sponse rate. Kite's drug de­liv­ered a CR of 39%. In ad­di­tion, says Bellde­grun, Kite proved that it could man­u­fac­ture the per­son­al­ized ther­a­py for 22 cen­ters, most of which had nev­er han­dled the ther­a­py be­fore.
And 6-month and 9-month da­ta is on its way.
"The da­ta is com­ing," says Kite R&D di­rec­tor David Chang. The pri­ma­ry analy­sis can be done in the first quar­ter, he adds, when in­ves­ti­ga­tors will have 6-month re­sponse times in place from the on­go­ing study. And Bellde­grun says that the com­pa­ny can pull the veil off the first one-year track records for some of its ear­li­est pa­tients at ES­MO, which is com­ing up ear­ly next month.
Con­vinc­ing the FDA that pre­lim­i­nary re­sponse du­ra­tions are long enough to war­rant a light­ning-fast ap­proval may prove to be Kite's biggest chal­lenge. Over the last two years, though, top reg­u­la­tors like Richard Paz­dur have been quite will­ing to look past is­sues in­volv­ing safe­ty and ear­ly out­comes and go for the quick­est de­vel­op­ment path pos­si­ble, fre­quent­ly ap­prov­ing new ther­a­pies far short of any Phase III piv­otal test. But this is ag­gres­sive even by the agency's most am­bi­tious time­lines.
Bellde­grun, how­ev­er, says that none of this is hap­pen­ing in a vac­u­um. Com­pa­ny ex­ecs and the FDA are in reg­u­lar con­tact and have more dis­cus­sions planned. And he be­lieves that once you add all the da­ta in from ear­li­er stud­ies, care­ful­ly weigh the case for ben­e­fits vs. safe­ty for a group of pa­tients who have run out of al­ter­na­tive ther­a­pies, a green light is com­plete­ly re­al­is­tic.
Kite's move comes at the end of a tu­mul­tuous quar­ter for CAR-T, a field that spe­cial­izes in ex­tract­ing pa­tients T cells and reengi­neer­ing them in­to can­cer ther­a­pies. While there are a mul­ti­tude of ob­sta­cles for this first pi­o­neer­ing wave, the CAR-T ap­proach has worked best among these hema­to­log­ic pa­tients whose can­cer cells ex­press the CD19 tar­get. And reg­u­la­tors have bent over back­ward to speed their progress. The FDA, for ex­am­ple, im­posed a clin­i­cal hold on ri­val Juno's lead CAR-T short­ly af­ter it trig­gered se­vere tox­i­c­i­ty and killed three pa­tients (a fourth died from cere­bral ede­ma in a sep­a­rate study). But Juno was al­lowed to re­sume dos­ing in the lead tri­al just days lat­er, though, af­ter chang­ing the for­mu­la and drop­ping flu­dara­bine from the pre­con­di­tion­ing reg­i­men.
That small de­lay, though, wound up forc­ing Juno to for­feit the lead in its race with Kite. Juno is now look­ing at an ini­tial OK in 2018. No­var­tis, mean­while, stunned the field with its re­cent de­ci­sion to scrap its cell ther­a­py unit and lay off 120 staffers, news we broke at End­points. The phar­ma gi­ant in­sists it's just as com­mit­ted as ever, but a num­ber of on­look­ers dis­count that as a like­ly PR gam­bit in­tend­ed to hide just how far the com­pa­ny has fall­en be­hind.
Kite, mean­while, is now at the FDA's doors with a "break­through" des­ig­na­tion in hand and high hopes for a speedy ap­proval. If they're right, you can look for a mar­ket launch ear­ly next year. If they made the wrong move, you'll hear the noise at quite a dis­tance. And not every­one was en­thu­si­as­tic about the dura­bil­i­ty of the ther­a­py.
(Cor­rec­tion: This sto­ry was cor­rect­ed to re­flect that Juno's lead drug killed three pa­tients, trig­ger­ing a brief clin­i­cal hold, while a fourth pa­tient in a sep­a­rate study died from cere­bral ede­ma.)
Hm­mm $KITE meh it's not no. of CRs, it's how durable they are. Too many re­laps­ing by 3 months. Come fi­nal da­ta set that could be worse

— Sal­ly Church 🏴󠁧󠁢󠁥󠁮󠁧󠁿 (@Mav­er­ick­NY) Sep­tem­ber 26, 2016