Klein­er Perkins-backed El­celyx says its re­for­mu­lat­ed met­formin worked in a PhI­Ib di­a­betes study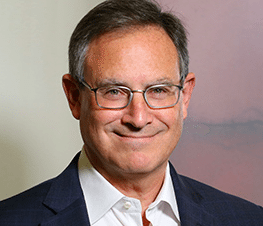 El­celyx CEO Alain Baron
A lit­tle over a year ago San Diego-based El­celyx Ther­a­peu­tics raised a $40 mil­lion E round to prove in a Phase IIb study that it had found a way to treat a large seg­ment of di­a­bet­ics who can't be helped by or tol­er­ate the stan­dard treat­ment met­formin.
This morn­ing, the biotech said the gam­ble — with the mon­ey com­ing from a mix of Chi­nese and US in­vestors, in­clud­ing Klein­er Perkins — paid off with pos­i­tive da­ta.
Met­formin DR is tar­get­ed at the low­er small in­tes­tine so that it can be used to treat pa­tients with re­nal im­pair­ment or who can't tol­er­ate the cur­rent met­formin for­mu­la­tions. And in the study the drug arm achieved sta­tis­ti­cal­ly sig­nif­i­cant re­duc­tions of HbA1c at 16 weeks, El­celyx says, though the com­pa­ny didn't spell out the da­ta.
Di­a­betes is a big field, but one that is on­ly rarely tack­led by the biotech crowd, which can find it hard to get the fi­nan­cial back­ing need­ed to see projects through Phase III. El­celyx says it now knows what dos­es of re­for­mu­lat­ed Met­formin to take in­to Phase III, but it didn't say ex­act­ly how it plans to pay for the kind of large late-stage pro­gram that reg­u­la­tors in­sist on.
There were al­so a few caveats to note on the com­pa­ny's state­ment:
The glycemic ef­fect of Met­formin DR was some­what less than that seen with a max­i­mal­ly ef­fec­tive dose of met­formin im­me­di­ate re­lease (IR), but with sig­nif­i­cant­ly and dis­pro­por­tion­al­ly low­er sys­temic ex­po­sure. The sub­group of sub­jects who com­plet­ed the study and ad­hered to all pro­to­col re­quire­ments showed a pat­tern of glycemic im­prove­ment com­pa­ra­ble to that seen with the over­all study pop­u­la­tion.
Three years ago, when the com­pa­ny broke stealth cov­er, CEO Alain Baron told me that the com­pa­ny had big plans for NewMet, along with a di­etary sup­ple­ment in de­vel­op­ment that was lat­er sold off. Baron is a for­mer se­nior VP of re­search at Amylin, which was bought out by Bris­tol-My­ers Squibb $BMY. Its $40 mil­lion round was led by the Hong Kong-based pri­vate eq­ui­ty in­vestor Sail­ing Cap­i­tal.
"Pa­tients with type 2 di­a­betes whose ad­vanced kid­ney dis­ease pre­vents them from ef­fec­tive­ly clear­ing met­formin from their cir­cu­la­tion are at in­creased risk for po­ten­tial­ly tox­ic met­formin-as­so­ci­at­ed lac­tic aci­do­sis," said Robert Hen­ry, MD, pro­fes­sor of med­i­cine at the UC San Diego School of Med­i­cine. "Gut-me­di­at­ed Met­formin DR which has min­i­mal ab­sorp­tion lead­ing to low­er sys­temic ex­po­sure with clin­i­cal­ly rel­e­vant glu­cose low­er­ing ef­fects is an es­pe­cial­ly at­trac­tive propo­si­tion for the treat­ment of type 2 di­a­betes pa­tients with re­nal im­pair­ment, as well as for pa­tients un­able to take full dos­es of met­formin due to gas­troin­testi­nal side ef­fects."