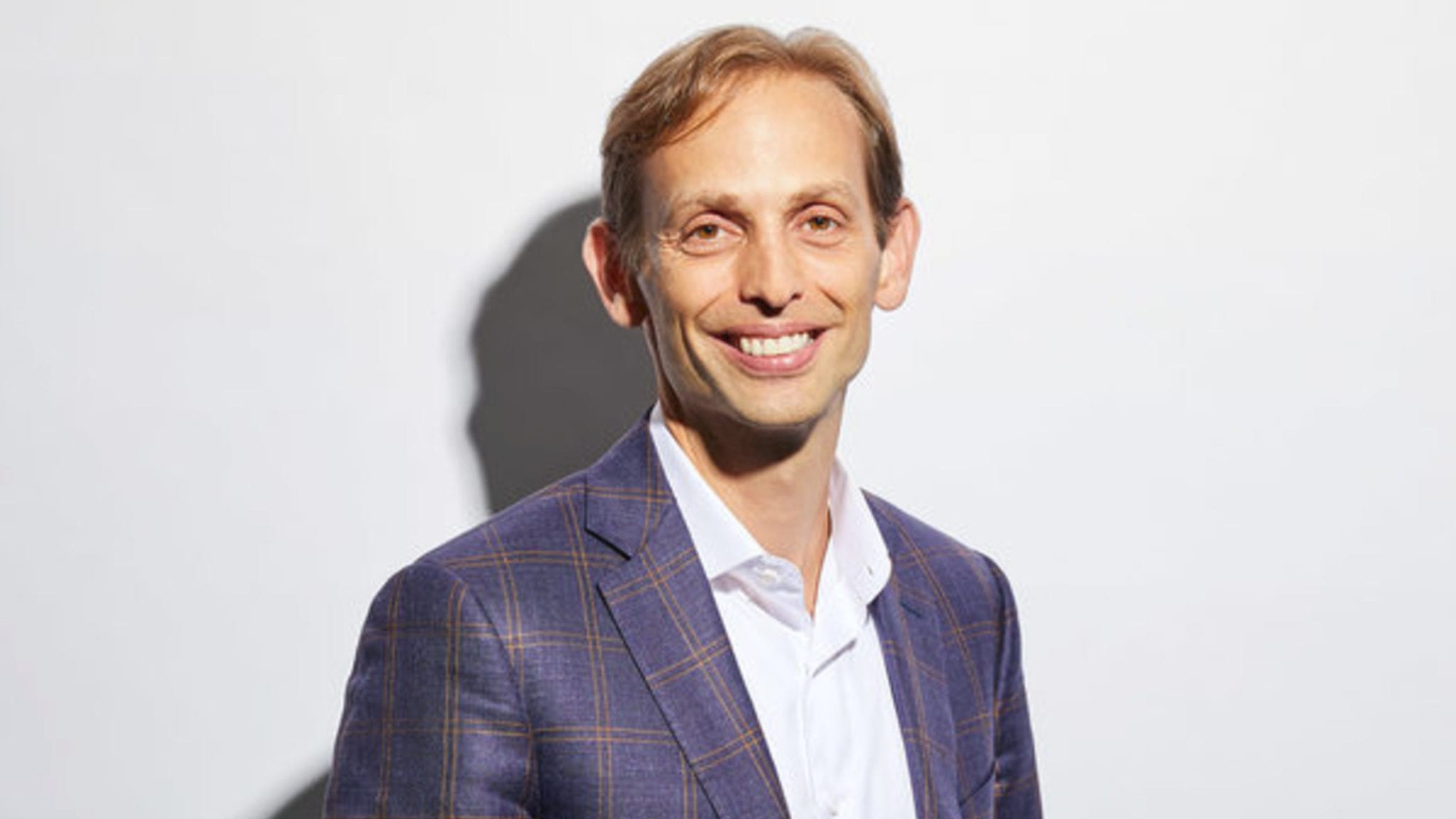 Valo CEO David Berry (Flagship Pioneering)
Koch's 'dis­rup­tive' VC bets $110M on one of Flag­ship's new, big com­pu­ta­tion­al star­tups
David Berry joined Flag­ship as a Har­vard and MIT wun­derkind in 2005 and by now he's been at the firm al­most as long as any­one not named Noubar. He's played a hand in some of their biggest star­tups, in­clud­ing Seres, Omega, KSQ, Evelo and, of course, Mod­er­na.
Flag­ship is known for its flash, but over the last cou­ple years, Berry has been qui­et­ly build­ing a com­pu­ta­tion­al start­up in Boston that he thinks can re­make drug de­vel­op­ment in a way that, for all the buzz, ma­chine learn­ing and ar­ti­fi­cial in­tel­li­gence have yet to do.
He's man­aged to con­vince at least a few in­vestors of that vi­sion, rais­ing $100 mil­lion in a Se­ries A, $50 mil­lion in an undis­closed fi­nanc­ing and a $190 mil­lion in a Se­ries B de­spite re­main­ing far from the clin­ic. On Tues­day, Va­lo re­vealed an­oth­er in­vestor who bought in, adding $110 mil­lion from Koch Dis­rup­tive Tech­nol­o­gy, the ven­ture cap­i­tal arm of the famed and in­fa­mous hold­ing com­pa­ny Koch In­dus­tries.
Koch Dis­rup­tive Tech­nolo­gies has in­vest­ed in a broad swatch of tech com­pa­nies but not yet wad­ed deeply in­to biotech. In back­ing Va­lo, they are buy­ing in­to what Berry says is a new way of think­ing about drugs and tech and da­ta.
"As we look at the process that ex­ists in drug de­vel­op­ment or drug dis­cov­ery to­day, it's ef­fec­tive­ly a point-to-point process and each of the steps has its own da­ta, its own way of mak­ing de­ci­sions," Berry told End­points News. "As the drug moves through its var­i­ous steps, it's as if it's been thrown over a wall."
AI and ma­chine learn­ing have large­ly been de­ployed at in­di­vid­ual steps of the drug de­vel­op­ment process: used by Atom­wise, for ex­am­ple, to screen mas­sive li­braries for the best mol­e­cule, or by In­sitro to find the dif­fer­ence be­tween dis­eased and healthy cells, and the places where de­vel­op­ers might be able to in­ter­vene and turn one to the oth­er. Sep­a­rate­ly, large phar­mas and small biotechs like Black­Thorn have used ma­chine learn­ing to de­sign tri­als and find the best pa­tients.
Berry ar­gues that we need a bet­ter sys­tem — a bet­ter plat­form — that can in­te­grate all those var­i­ous sources and ap­pli­ca­tions of da­ta from the out­set, al­low­ing com­pa­nies to over­come the hur­dles that tend to ap­pear as a drug goes through de­vel­op­ment. And that da­ta should be ground­ed in hu­mans (as op­posed to mice or mon­key ex­per­i­ments) to in­crease the odds that ba­sic lab in­sights ac­tu­al­ly trans­late in­to the clin­ic.
With about 110 em­ploy­ees, large amounts of hu­man da­ta, in­clud­ing what they claim is the "largest and most-de­tailed car­dio-meta­bol­ic dataset in the world," and reams and reams of cloud space, they've built a plat­form they call Opal to do that.
For ex­am­ple, Berry claimed, they've de­vel­oped an al­go­rithm that al­lows them to pre­dict the tox­i­col­o­gy of any giv­en com­pound with 86% ac­cu­ra­cy. They al­so use 3D physics soft­ware to sim­u­late and de­sign mol­e­cules, adopt­ing a sim­i­lar ap­proach to the well-part­nered com­pu­ta­tion­al biotech Schrödinger, which has long ar­gued that the AI al­go­rithms many star­tups use to screen for mol­e­cules strug­gle be­cause they re­ly on 2D im­ages of 3D mol­e­cules.
"When you ask the com­put­er to try learn that a 2D im­age rep­re­sents a 3D struc­ture — that's a very hard thing for a com­put­er to learn," Berry said.
To find new tar­gets, the plat­form and Va­lo's sci­en­tists com­bine "omics" da­ta – ge­nomics, pro­teomics, even the much less talked about metabolomics — with da­ta that track how pa­tients change as they age and their dis­eases progress or wane. "Dis­eases are dy­nam­ic," he said.
Va­lo will use the new pro­ceeds to con­tin­ue hir­ing a few dozen more em­ploy­ees and progress the plat­form. With two years of run­way, it will al­so give them the cash to get in­to the clin­ic, Berry said. Al­though they haven't gone deep in­to de­tails, Va­lo did re­lease their first batch of can­cer tar­gets ear­li­er this year: NAMPT, PARP1, USP28 and HDAC3.
Their tar­gets for neu­rode­gen­er­a­tion and car­dio­vas­cu­lar dis­ease re­main undis­closed.