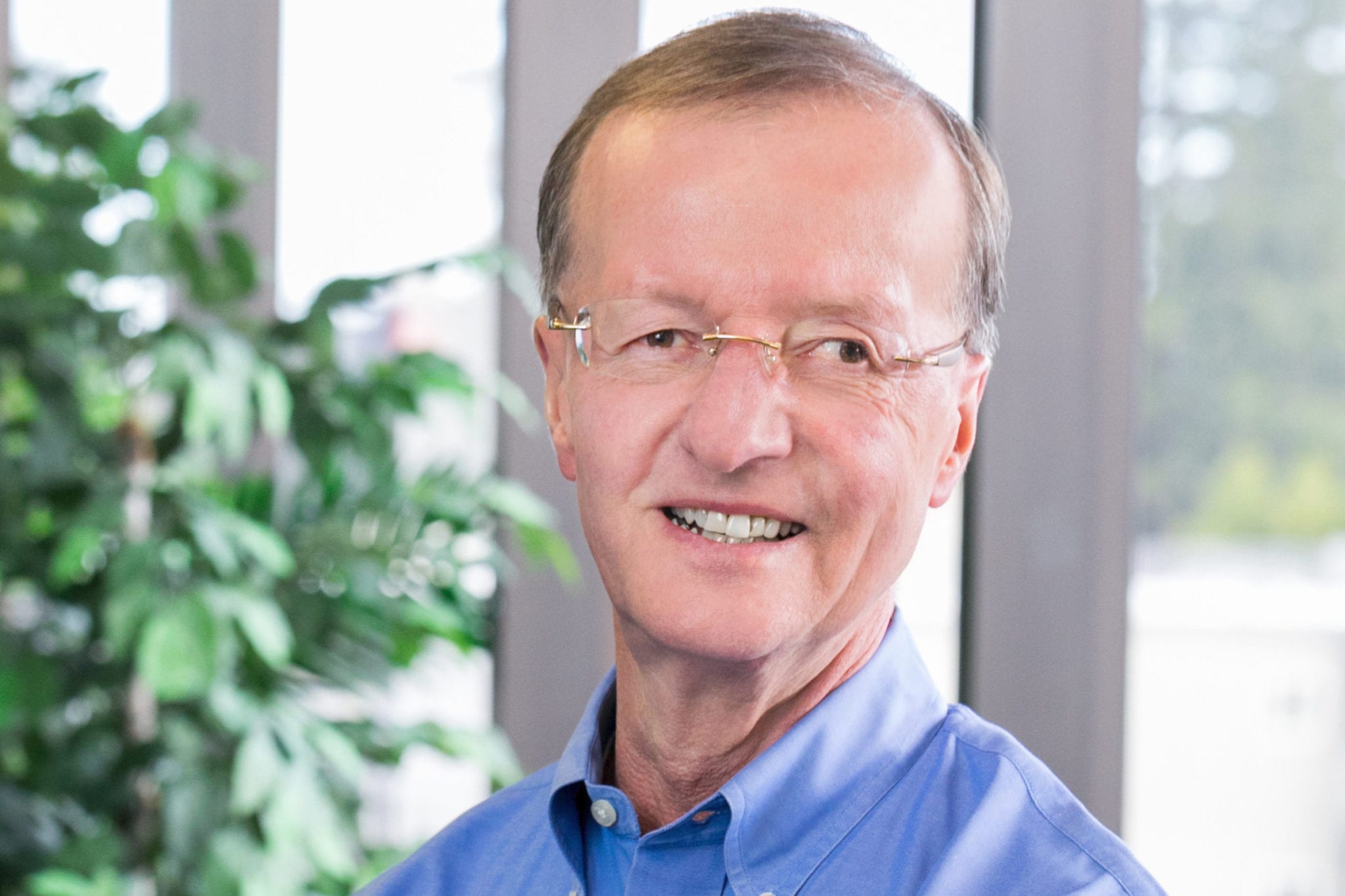 Norbert Bischofberger (Kronos)
Kro­nos seals pact with reg­u­la­tors to hunt AML with pre­vi­ous­ly off-lim­its bio­mark­er end­point
As head of R&D at Gilead, Nor­bert Bischof­berg­er shelved the SYK in­hibitor en­tosple­tinib af­ter it proved to need too lengthy a de­vel­op­ment cy­cle to win ap­proval. The FDA heard those con­cerns and will now give en­tosple­tinib, once again un­der Bischof­berg­er's watch­ful eye at Kro­nos, a faster shot on goal.
Kro­nos has reached an agree­ment with the FDA to con­duct a Phase III tri­al with a unique pri­ma­ry end­point, the com­pa­ny an­nounced Thurs­day, one that it hopes will ac­cel­er­ate en­tosple­tinib's path for­ward in a cer­tain type of acute myeloid leukemia. The end­point is mea­sur­able resid­ual dis­ease (MRD) neg­a­tiv­i­ty, which Kro­nos says can paint a clear­er pic­ture when it comes to the study's com­plete re­sponse rate.
"We're pret­ty hap­py; now it's full steam ahead," Bischof­berg­er told End­points News.
It's the first time this end­point has been used for a po­ten­tial ap­proval in a Phase III study for AML, he added.
The tri­al is ex­pect­ed to en­roll about 180 new­ly-di­ag­nosed AML pa­tients with NPM1 mu­ta­tions and will launch in mid-2021. It will be a ran­dom­ized, dou­ble-blind­ed and place­bo-con­trolled study, with those in the ac­tive arm re­ceiv­ing en­tosple­tinib in com­bi­na­tion with chemother­a­py. Topline da­ta are ex­pect­ed by the sec­ond half of 2023.
Us­ing MRD neg­a­tiv­i­ty as an end­point will al­so help tamp down on the resid­ual dis­ease that can plague leukemia pa­tients. Bischof­berg­er said that a typ­i­cal AML treat­ment usu­al­ly in­volves ad­min­is­ter­ing chemo for a week and then wait­ing for a month to see how much can­cer is left in the blood. If the can­cer cells make up less than 5% af­ter chemo (AML is di­ag­nosed at lev­els of 20% or high­er) that's con­sid­ered a com­plete re­sponse.
But with the new end­point, Kro­nos can mea­sure re­duc­tions of resid­ual can­cer down to the 0.001% lev­el, or lev­els more than a thou­sand-fold low­er than the stan­dard CR thresh­old, Bischof­berg­er said. And since about 40% of AML pa­tients do have mea­sur­able resid­ual dis­ease, Kro­nos is test­ing to see how much en­tosple­tinib on top of two chemo cy­cles can re­duce those lev­els. They're hop­ing to cut that pop­u­la­tion in half.
"You es­sen­tial­ly look at peo­ple who achieve a CR, 40% will still have mea­sur­able resid­ual dis­ease, and we're now say­ing we can de­crease that to 20%," Bischof­berg­er said. "That's the as­sump­tion in the sam­ple size of 180 pa­tients."
AML pa­tients with NPM1 mu­ta­tions don't see much of a dif­fer­ence in dis­ease sever­i­ty or re­sponse to typ­i­cal treat­ments. They ac­tu­al­ly fare a lit­tle bit bet­ter on av­er­age, but Bischof­berg­er not­ed that AML is still a high­ly ag­gres­sive dis­ease with ther­a­pies that are rough on pa­tients.
Kro­nos' mo­ti­va­tion to study the NPM1 mu­ta­tion pop­u­la­tion lies in­stead in its use as a bio­mark­er. It oc­curs in about 30% of all AML pa­tients, and Bischof­berg­er said "you ei­ther have it or you don't," mak­ing it eas­i­er to ap­ply MRD neg­a­tiv­i­ty as an end­point. Kro­nos plans to as­sess MRD neg­a­tiv­i­ty by ge­net­ic se­quenc­ing and look­ing for these mu­ta­tions af­ter the treat­ment.
Thurs­day's move means Bischof­berg­er's ef­fort to re­vive one of the pro­grams he set aside at Gilead has some con­fi­dence from the FDA. Though re­searchers had pre­vi­ous­ly thought en­tosple­tinib would need a spe­cif­ic di­ag­nos­tic tool to ac­com­pa­ny it through stud­ies — one that need­ed to be clin­i­cal­ly val­i­dat­ed on its own — that oblig­a­tion turned out to be moot once Bischof­berg­er re­al­ized the po­ten­tial use for NPM1 at Kro­nos.
Ul­ti­mate­ly, that could cut de­vel­op­ment time by a cou­ple of years. Kro­nos ac­quired the pro­gram, along with an­oth­er SYK in­hibitor lan­raplenib, for a "few mil­lion" in cash and a slice of eq­ui­ty back in Ju­ly, Bischof­berg­er said at the time.
An­a­lysts ap­peared pleased by the de­vel­op­ment, with Piper San­dler's Tyler Van Bu­ren agree­ing with Bischof­berg­er's de­vel­op­ment time­line. The move showed that Kro­nos can ca­pa­bly "flex" its reg­u­la­to­ry mus­cles.
"Im­por­tant­ly, se­cur­ing MRD-neg­a­tiv­i­ty as the pri­ma­ry end­point al­lows Kro­nos to re­port topline pri­ma­ry end­point da­ta in a cou­ple of years as com­pared to 4+ years for a tri­al based on sur­vival as the pri­ma­ry end­point," Van Bu­ren wrote to in­vestors.
Should the NPM1 tri­al and its new end­point prove suc­cess­ful, Kro­nos could po­ten­tial­ly move en­tosple­tinib in­to two oth­er pop­u­la­tions: those with NPM1 mu­ta­tions who aren't fit for chemo, such as the el­der­ly, as well as AML pa­tients who are FLT3 pos­i­tive. Those fi­nal de­ci­sions haven't been made yet, though.